A Swiss chocolatier, Barry Callebaut, has created pink chocolate and named it "ruby chocolate", and it's perfect for every millennial out there.
Millennial pink is the 'it' colour for an entire generation that spends money like water, on Starbucks coffee and lives for everything Instagrammable. From celebrities to your usual high school kid, everyone is sporting anything that can possibly come in the colour millennial pink.
Now, if you know anything about Millennial Pink then you would quite be aware of how millennial pink is just not a single shade of pink, but rather a huge mix of various sub-shades. Now, it's more than even that. Millennial pink is now a phenomenon that everyone wants to drown in. However, who would have thought that millennial pink would give us something as big and groundbreaking as a shade of pure and all-natural chocolate.
Yes, you heard exactly what I wrote and it's absolutely true. Barry Callebaut AG, the world's largest producer of chocolate, claims to have invented an entirely new type of chocolate. As much as we would love it to be named millennial pink chocolate, it's not. The chocolate has been named 'ruby chocolate' and it has a petal pink hue, which is somewhat similar to the colour-in-trend.
source: assets
This pathbreaking invention in the chocolate industry has come some 80 years afte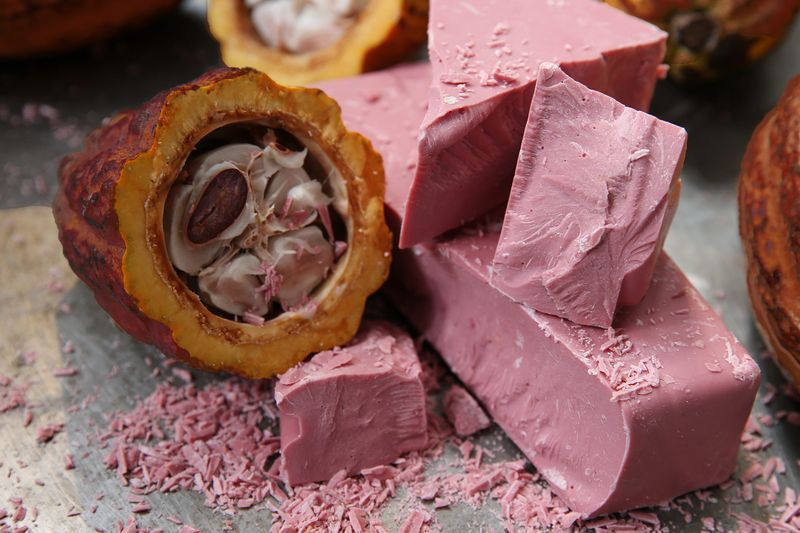 late, which we love and absolutely adore now. The white chocolate was an invention by Nestle SA.
Along with a pinkish hue, the new pink chocolate has a fruity and berry-like flavour to it.
The CEO of the Switzerland-based company, Antoine de Saint-Affrique, in an interview to Bloomberg, said, "It's natural, it's colorful, it's hedonistic, there's an indulgence aspect to it, but it keeps the authenticity of chocolate. It has a nice balance that speaks a lot to millennials."
Apart from looking absolutely amazing, the arrival of this new kind of chocolate might help boost the sales in today's struggling global chocolate market. As per various producers, the global chocolate market has officially touched bottom and the industry needs something new and exciting to save it.
However, it wasn't a child's play. The invention of this pink chocolate almost took an entire decade of the producers. Even, the smallest possibility of pink chocolate (ruby chocolate) came some 13 years ago to Barry Callebaut's research department, as they were studying various cocoa beans. The beans that are used in the making of this pink chocolate come from Ivory Coast, Brazil, and Ecuador. This unusual millennial pink-kinda colour comes from the powder extracted during the processing of the cocoa beans. There's absolutely no berries or colours added to the chocolate.
source: Business Insider UK
While the pink chocolate is not yet been made available to the consumers, it has been sent for testing in countries like U.K., U.S., Japan and China. De Saint-Affrique admitted, "We had a very good response in the key countries where we tested, but we've also had a very good response in China, which for chocolate is quite unusual." However, the chocolate has yet to be approved by various food departments of the world.
As per the company, the pink chocolate might be available to consumers for direct purchase, in between six to eight months, and we can only pray for its arrival, somewhere around the Valentine's Day, to cure everyone's blues.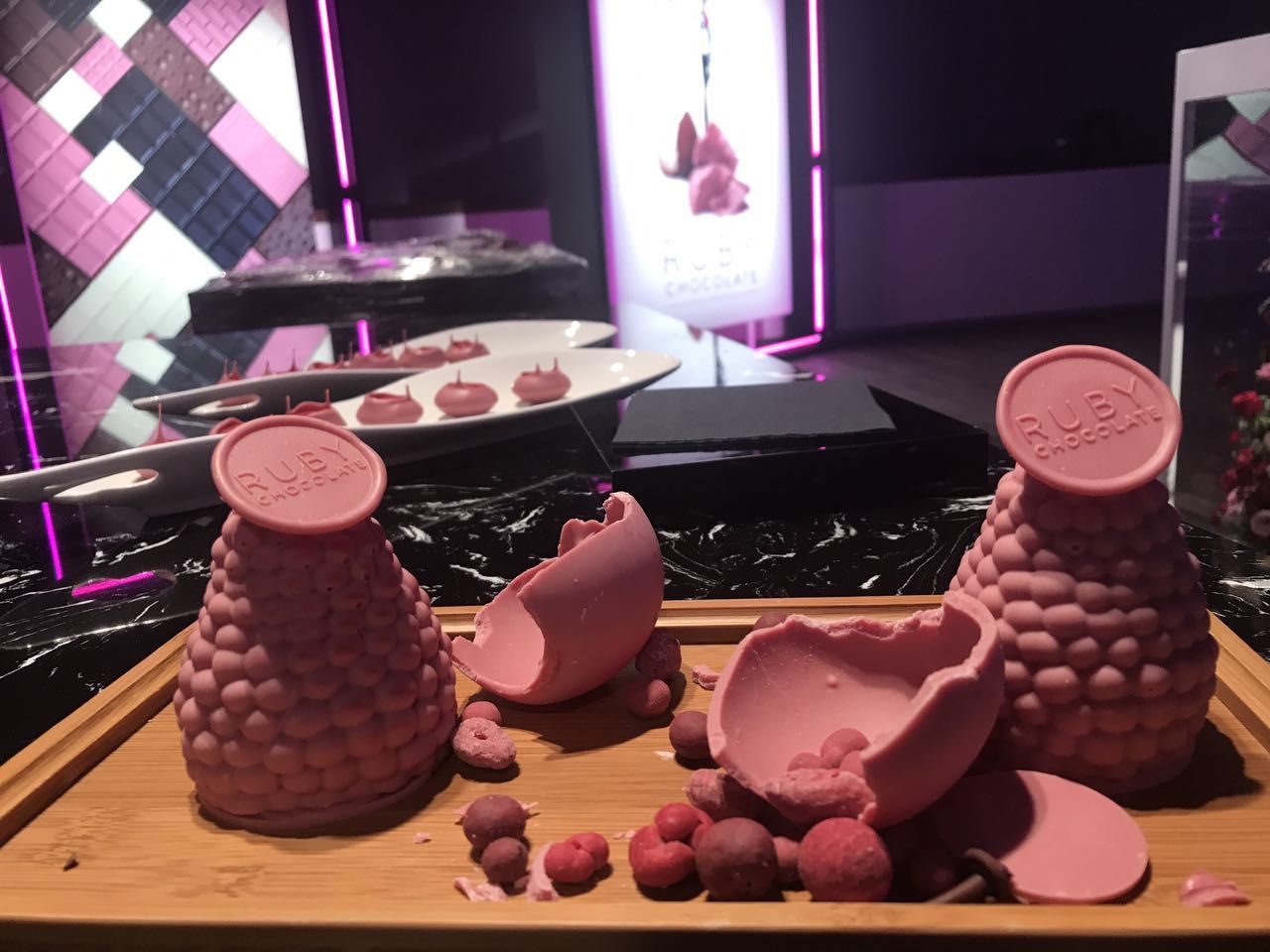 Now, no matter if you believe in an all-natural aspect of this pink chocolate or not, one has to agree with the fact that pink chocolate would definitely come out as one of the most Instagram worthy chocolate in the market. But in the end, its popularity in the long term depends on how the pink rose chocolate performed technically for moulding, melting, tempering and chocolate work.
The last question that every producer and chocolatier in the world now has, would pink chocolate be able to get the global chocolate market out of the depression that it's currently facing?
Jyotsna Amla