The summers are on and that means so is the excessive heat. While May is only but over, there's the most incredibly taxing June still left to conquer. You are working indoors and when not, then maybe, confined to travelling. These months can actually be a testing time. It can be both intimidating and tiring to contend with peak summers, isn't it?
The health activists, both in your family and those around you concede, have lots of water. Tons of it actually. But no matter what you did or where you went, there's this craving for something sugary and something icy cool. Few things, in this regard, can be better other than having a milkshake. Don't you think? But when it's the capital city of New Delhi, you may not need to wander aimlessly as their sugary delight is available in plenty of places around the NCR region.
So which are the 10 most sought-after places around the national capital where you can sip away some goodness to beat the heat?
Shake Saab, Rohini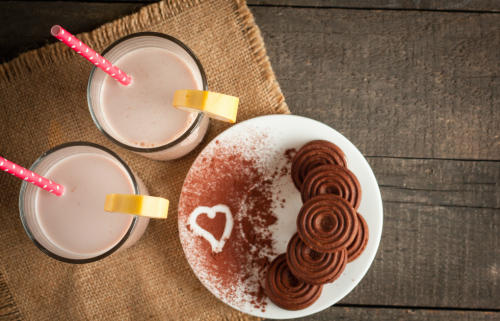 While the natural location of Rohini in the western part of the capital may induce a bit of sweat, for the sheer distance one needs to cover to reach here, when the end result is a tantalising offering of milkshake then probably the stimulus is greater than the effort needed to travel so far.
Shake Saab, as the name suggests, is among the most widely popular outlets for having a milkshake in Delhi NCR. Also known for their wide offering of mocktails, Shake Saab ensures you can have a lot more than just a sumptuous slurp of your milkshake.
Frozen Pan, Kamla Nagar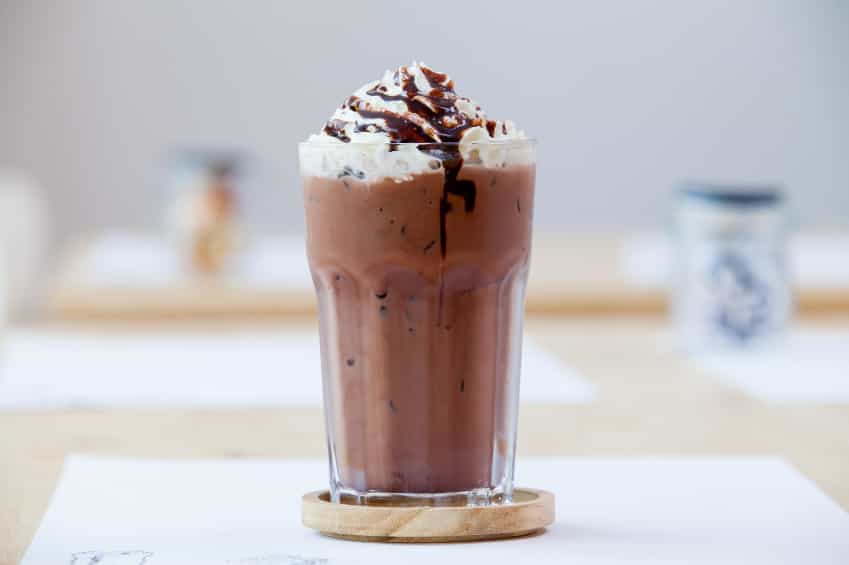 Gone are the days where this student-friendly destination was just known for the quintessential Barista. It's now regarded widely for the sumptuous offering of milkshakes and more. Strawberry Cheesecake, Gulabo, chocolate- what else do you crave for? Few places know how to turn up a jolly good bunch of milkshakes than Frozen Pan, your economical milkshake outlet around the NCR region. Once here, forget everything and sip away some chilled milky delights.
Big Chill, Saket
What was once a premier movie destination and became instantly a huge sellout for housing one of the more dynamic and expansive shopping malls in the city- SelectCityWalk- also became home to an enormous variety of food and beverage options. The Big Chill, not your average Italian joint, is home to 'slurpicious' variety of sakes. So whether you love Strawberry, chocolate or whatnot, the joint knows the key to cater to a craving sweet tooth.
Hearken Cafe, Shahpur Jat 
For some reason, though known only to a biased lot of Delhi, the 'fashionable' and very 'sassy' Shahpur Jat is perceived so as if it were a cold stranger to people from different walks of life. But the moment you step in once here, you discover that what seems purely to be a glitzy hub of designers and artists also offers a great amount of employment to people from different walks of life. That there are as many momo stalls here as there are fashion labels and smoulderingly good looking restaurants fills your heart with a delight that only a place like Shahpur Jat can provide.
In a lighter vein, is Shahpur Jat a firangi bahu that stepped in a desi Hindustani family, thus embracing one and all with open arms? In fact, did you ever know that among the best offerings of this salubrious hub of South Delhi is the Hearken Cafe, that offers some delicious and hitherto-less seen milkshakes in flavours like coconut tres leaches, Nutella and even, peanut butter?
Smoothie Factory, SDA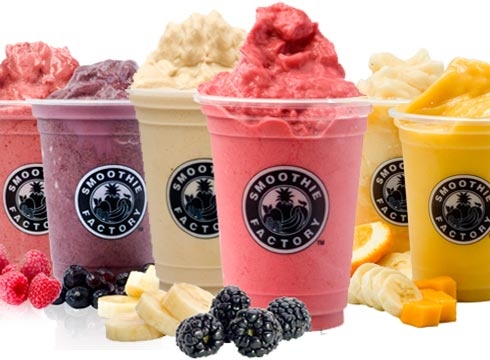 The SDA has, for the longest time, been the saviour of students buried under engineering books and a respite for travellers and passerby's constantly finding reasons to extend their love for hanging out in South Delhi. Among the places that are both widely inclusive of an F&B culture in its geographia as well as ever-contributing to increase the charm of southern Delhi, the SDA, of late has been a point of attraction for joints like Smoothie Factory.
There's this great surge of lovers of something sweet other than conventional desserts. Often, a milkshake or smoothie is the best solution and when you have a heady mix of blueberries and peaches, kiwi and raspberries, and incredibly tempting stuff like banana honey, who can look away from the SDA?
Wood Box Cafe, Satyaniketan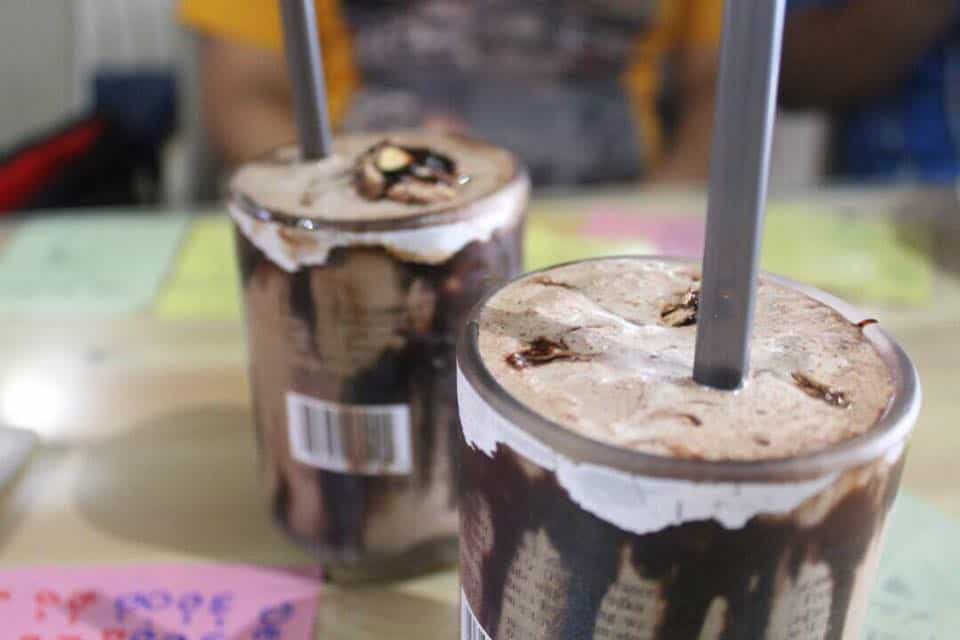 A predominantly student-driven population and that too in a part of South Delhi that is relatively untouched by massive crowds when one compares places like South-Ex, Saket or GK, the Wood Box Cafe is a quintessential delight for a milkshake lover.
At Satyaniketan the wind blows at its own sweet pace and is punctuated by a pause and easy going vibe that few other places can provide. Imagine what could be better than shrugging off the summer heat and putting up with a whopping glass of chocolate or strawberry shake? Sounds like heaven already right?
Cafe Wanderlust, Gurgaon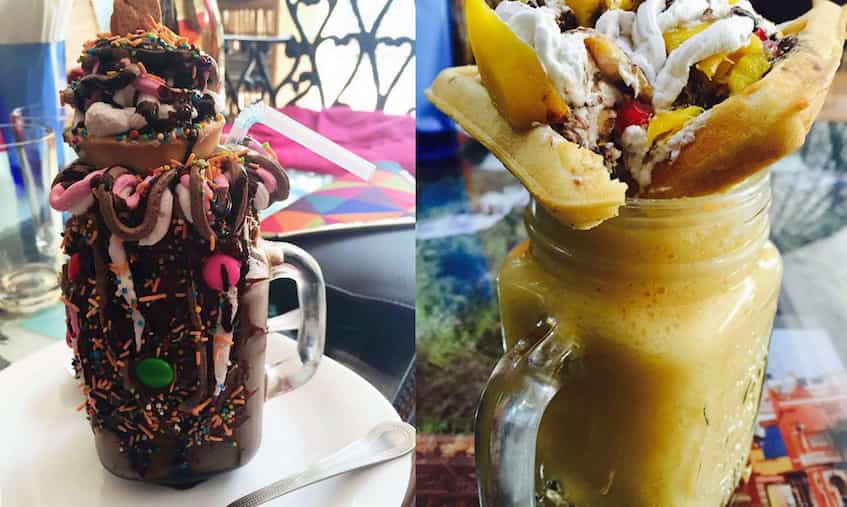 Delhi NCR is not only about the sprawling greens of the capital region. It's also about the corporate buzz of Gurgaon, that part of the national capital region that's also as much about employment in diverse sectors as about a thriving food and beverage plank. Among the many places that are a boundless attraction for foodies, the Cafe Wanderlust is a cut above the rest for the sheer diversity of milkshakes. Incorporating in the sassy taste a real feel of a local milky delicacy, the Benarasi thandai is something you cannot avoid. Moreover, the Iced Choco Oreo Shake is something for the curious tastebuds that await something sugary every time.
Morellos, Gurgaon
Another milkshake haven for dessert lovers is the sector 50's colloquial delight- Morellos- with its unavoidable load of chocolate and oreo shakes apart from the unmistakably delightful innovations such as Bubble Gum, Ferrero Rocher and Hazlenut.
Keventers, across Delhi NCR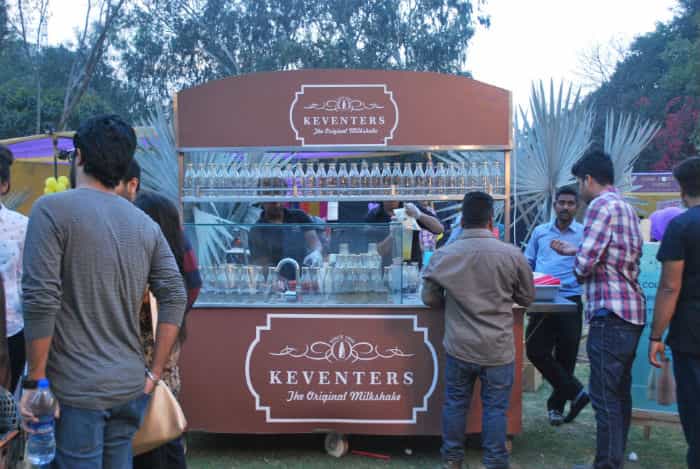 An icon, a true celebrity, if it could be said, in the world of milkshakes and desserts, the sheer mass appeal of Keventers stems from the quality of its uncompromising taste in some classic flavours such as Chocolate, Butterscotch and, Strawberry. Anytime, it has to be admitted, is a good time for visiting Keventers. What's more? The sheer utility of the glass bottles