India is considered to be food heaven for vegetarians and vegans all around the world. More 60% of India's population is vegetarian which means that we have officially experimented the heck out of vegan and vegetarian dishes to make them taste and look heavenly. Moreover, there are some classic and popular Indian vegan snacks that are loved by vegans and non-vegans.
Before going ahead with Indian vegan snacks let's take a recap on Vegans and Veganism in general. Veganism is a lifestyle and it is all about eating clean and healthy and abstaining from the use of any animal product. While it primarily started as a diet, veganism has now transcended into other areas, including clothing, makeup, skincare and others.
As for now, we'll go through some of the most delicious and widely loved Indian snacks that are perfect for your vegan lifestyle. These items do not require, or include any animal product, yet are super delicious and amazing. Check them out here:
1. Gol Gappe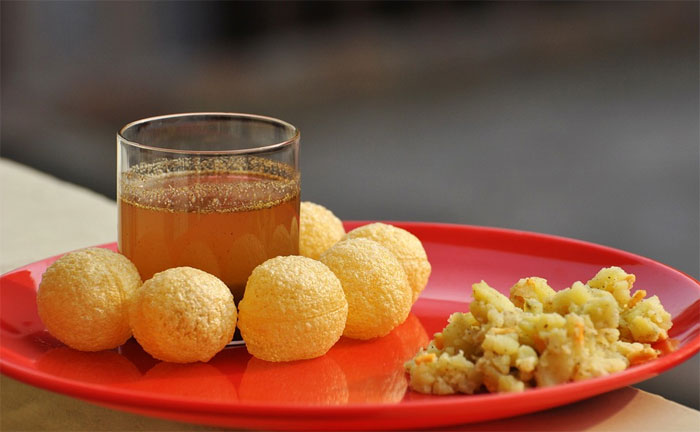 Gol Gappe is known by several names such as Pani Puri, Gupchup, Batashe, Puchka, etc and just thinking about this snack gets your mouth all watery. Fried and puffed hollows made of wheat or flour filled with the epic combo of tamarind water both sweet and spicy or mixed, chickpeas and potato stuffing, makes this dish an all-time favourite snack of Indians.
2. Bhel Puri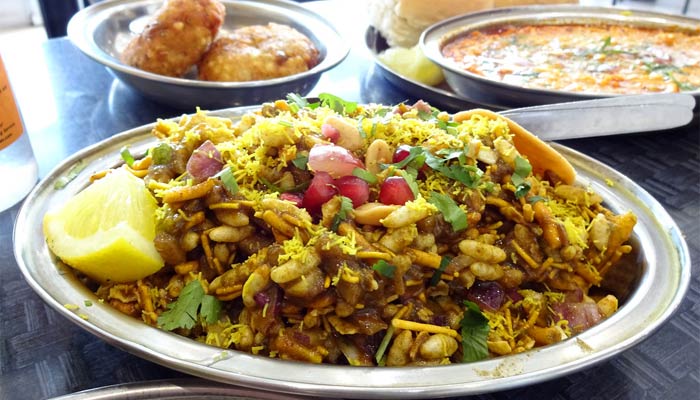 This snack is much common in the South than it is in the North. It is sweet-salty-spicy and a complete mixture of flavours. It has puffed rice, onions, namkeen, two types of chutneys, and lime. Taking a single bite of this dish would make you feel that you need to eat all of it at once, and it's that tasty!
3. Samosa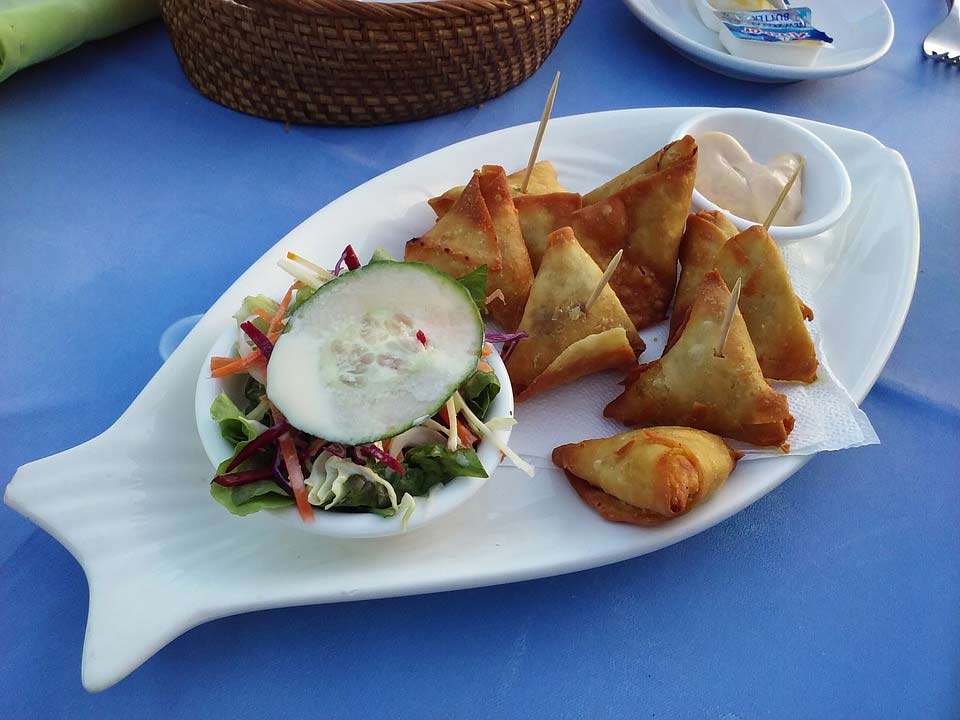 Samosa is the universally loved Indian snack which is simple, yet has delicious flavours. It's filled with veggies like potatoes and others on the inside and is crispy on the outside, which makes it a perfect snack to have when hungry. It makes you feel full with just one or two of them. You can also try out samosa chaat or samosa pav!
4. Chhole Bhature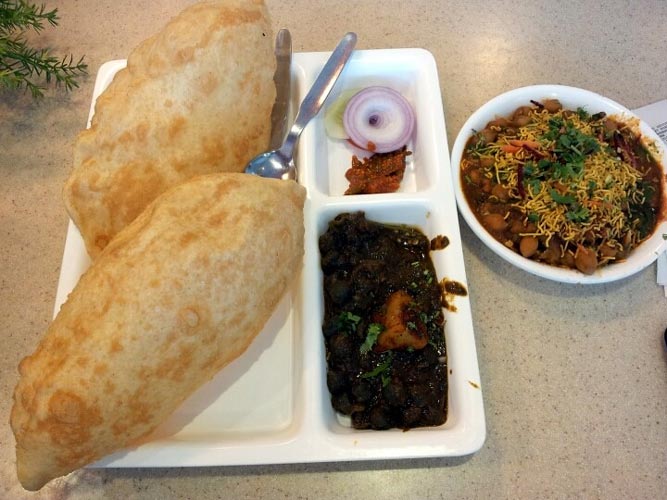 No Indian would ever deny Chhole Bhature unless he/she is too fitness-conscious for this world. Complimented with chhole are deep-fried flour bhature is the top street food item of various cities and states in the country. This dish is ready to be served with small chopped onions garnished on the chhole and is an epic addition to this list of Indian vegan snacks.
5. Dabeli
An immensely popular dish in Maharashtra, Dabeli is no less than an outstanding piece of art. A delicious potato mixture mixed with several veggies is put into a pav and is grilled on tava followed by sev on the top of the dish. Though vada pav is actually the most famous dish in Maharashtra this one surely wins it in the competition of taste and effort. You should try this one if you ever visit Maharashtra.
6. Kachori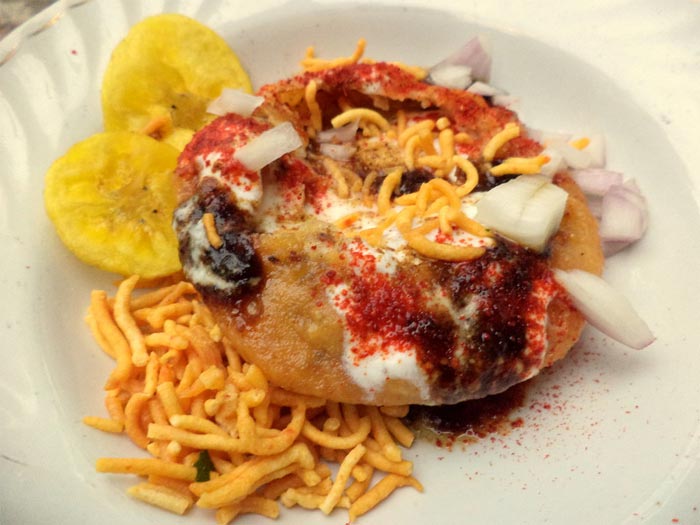 Nothing can be as soul-filling as a kachori, plus it's a great Indian vegan snack to have when you're out and about and don't know what to eat. Stuffed with veggies, lentils, or spices, it is a crispy round-shaped flour made dumpling. You can even stuff it with added veggies and chutneys to make it tastier. Even, sweet curd could be added to enhance its taste.
7. Jalebi
Just like a proper course is ended with something sweet, we'd end our list of epic Indian vegan snacks with something sweet too! It is made from wheat flour which is coiled and deep-fried and then, put into a sugar syrup to finally give it the sweetness it has. This is really loved by almost every Indian and the ones who don't prefer it would either be fitness freaks or just freaks!
Also Read – Do Vegetarians have a different personality than Non-Vegetarians?
So, this was our list of the tastiest and most popular Indian vegan snacks. These snacks are readily available in every part of the country and we just can't have enough of them.