Proteins are known as building blocks of human beings. They are one of the major sources of energy besides carbohydrates and fats in our food . We need protein not only for building muscles. We need it for healthy bones, skin, hair, and for so many other functions like hormones and enzymes synthesis, in our body.
Most of us are aware of protein and protein containing food items around us. But are we getting enough protein on a daily basis? Are we eating the best possible option of protein around us?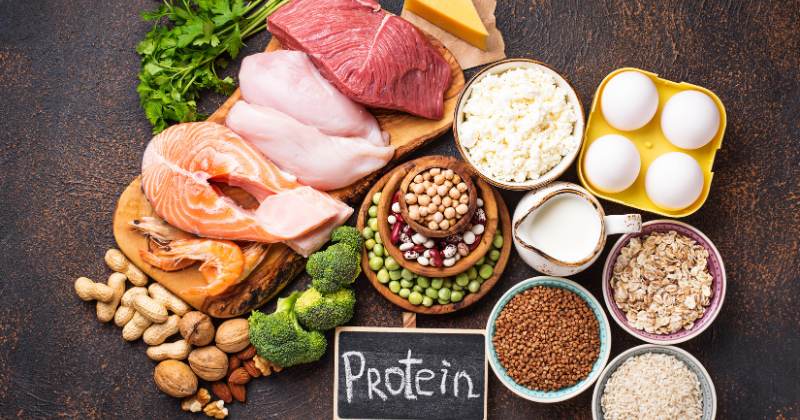 Let's Have A Brief Understanding Of What Protein Is?
Well proteins are basically chains of amino acids and these amino acids are linked by peptide bonds.
A protein is made from more than twenty amino acids.
Our body doesn't store these amino acids, instead it synthesizes them either from scratch or by modifying others.
But the human body cannot synthesize all amino acids and these amino acids are called Essential Amino Acids. They are obtained from the food we eat.
The Nine Essential Amino Acids are : histidine, isoleucine, leucine, lysine, methionine, phenylalanine, threonine, tryptophan, and valine.
Our body uses these amino acids to build and repair muscles. They also help in bone development, antibodies formation (part of the immune system) , hormone synthesis and many enzymes as well.
How Much Protein Is Needed?
In general most adult humans require 0.8 grams of protein per 1 kg of body weight. The amount of protein on a daily basis depends on the age, sex and profession :
Babies need approximately 10 grams of protein a day.
Children/ kids aged between 5 -12 years need 19 -34 grams of protein a day.
Teenage boys require about 52 grams of protein a day.
Teenage girls need 46 grams of protein a day.
Adult men need about 56 grams of protein a day.
Adult women need about 46 grams of protein a day.
Breastfeeding or pregnant women need about 71 grams of protein a day.
Weightlifters need 1.4-2 grams of protein per 1 kg of body weight.
Athletes (strength and endurance) need 1.2 – 2 grams of protein per 1 kg of body weight.
Another important thing we should remember is the fact that protein is one of the nutrients of a balanced meal. So, the minimum amount of calories that should come from protein in a day is 10% and up to 35%. The amount of calories an individual needs depends on factors like age, sex, profession, medical conditions, pregnancy and lactation in women.
Various Sources Of Protein:
The sources of protein can be classified in two broad categories :
Animal based protein source — this mainly includes meat, poultry, fish, eggs, milk and dairy products. Animal sources like chicken, beef, and fish have all the nine essential amino acids. That's why these are known as "Complete" proteins.
Plant based protein source — legumes (beans and pulses), grains/ cereals, nuts, fruits and vegetables. They usually lack at least one or more than one essential amino acid and that's why they are known as "Incomplete" proteins
Nowadays protein supplements are also widely available commonly in the form of protein powder. It could be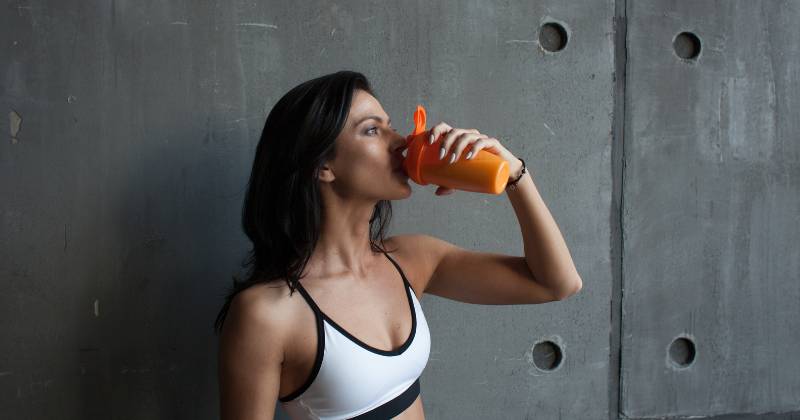 Best Protein Food Items:
Well many foods contain protein but some of the food items are superior to others. Because when we eat any food we are not consuming only protein we are eating everything that comes with it like fats, fiber, sodium, carbs, etc. Like processed meat, red meat, and processed cheese are relatively not a healthy source of protein because they are associated with type 2 diabetes, colorectal cancer, and heart disorders. So, it is advised not to eat processed meat or red meat regularly for your daily protein requirement.
The Top And Best High Protein Food Includes:
Fish : Fish is one of the best and healthiest options available. As it not only provides protein to us, it also provides omega-3 fatty acids, vitamin D, calcium, iron, zinc, magnesium and potassium. 100 gm of salmon fish has approx. 25 grams of protein. 100 gm of cod fish contains almost 20 grams of protein.
Chicken & Turkey (Poultry) : well chicken is one of the most popular and healthy protein food options across the globe. A 100 gm of chicken breast gives us 31 grams of protein. Similarly, turkey gives 29 grams of protein in 100 grams.
Eggs : are one of the most consumed food items in this world. They are low in carbs and fats, high in proteins, and very affordable. Eggs are complete protein as they contain all essential amino acids. Not only that, eggs also give us omega-3 fatty acids, vitamin D, vitamin B and choline. 100 grams of egg white contains 11 grams of protein. One whole egg boiled gives you 6 grams of protein.
Milk and milk products : are a very healthy choice for fulfilling protein needs. Milk along with milk products like yogurt, cheese, cottage cheese, etc. are rich in calcium and vitamin D. But overconsumption of some milk products is not recommended like cheese as it has high calorie value, high fat. So, either look for low-fat dairy products. 100 ml of whole milk has 3 grams of protein and 62 calories. Whey protein also comes from milk and it is a complete protein. It is one of the safest and best forms of protein.
Soy : is the only plant based complete protein which has all nine essential amino acids. That's why it is extensively used in plant based protein supplements. 100 grams of cooked (boiled) soy without salt contains 12.35 grams of protein and 141 calories. It is rich in vitamins and minerals.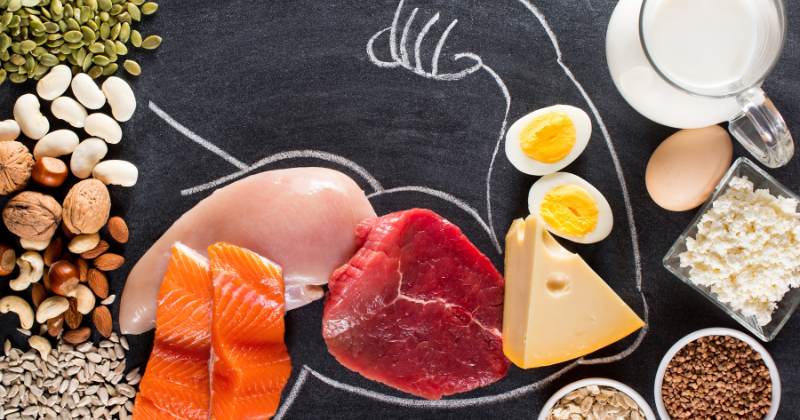 Nuts : nuts are one of the best plant based proteins. They are easy to carry especially if you are on the go. Nuts like peanuts, almonds, walnuts, pistachios, hazelnuts, cashew nuts, etc are a good source of protein. Along with protein, nuts are a great source of healthy fats, vitamins, minerals, and antioxidants. Like one serving of peanuts (35 grams) gives you around 8.5 grams of protein, one serving of almonds gives 7 grams of protein, pistachios one serving gives 6 grams of protein. Nuts like pine nuts, brazil nuts, hazelnuts give around 4.5 grams of protein in one serving. The one shortcoming of nuts is that they are calorie dense food so beware of your portion size.
Legumes (beans, peas and pulses) : well beans and pulses are a very common and healthy source of protein for vegan people. On an average 100 grams of lentils/pulses gives us 9 grams of protein with 108 calories. The most common pulses consumed are kidney beans, chickpeas, soybean, peas, green beans, etc. The other added benefit of consuming pulses is that they are a good source of vitamins, minerals, and low fat. But they are not complete proteins, which is why it is recommended to consume legumes with other cereals like rice and lentils, corn and quinoa, peas and corn.
Cereals : it is a myth which many people have, that cereals are just carbohydrates. Many cereals are rich in protein along with vitamins and minerals. Examples: 100 grams of millet cereal gives 11.8 grams of protein, quinoa (100 grams) gives 12 grams of protein.
Vegetables : all vegetables are not rich in protein but there are certain vegetables which are important if you follow a vegan diet. It includes spinach (2.6 gm of protein /100gm), artichoke (2.4 gm/100gm), Brussels sprout (2gm/100gm), corn (2.4gm/100gm), avocado(2.1gm/100gm) , mushroom(2gm/100gm) , and asparagus (2.1gm/100gm). Eating vegetables also provides you with roughage, vitamins, minerals and antioxidants which are essential for any balanced meal.
Fruits : well fruits are no in list if you are thinking of proteins. Well to an extent it's true but there are certain fruits which can help you in adding protein in your diet especially if you are a vegan and secondly if you are bored of eating the same repeated protein options in day to day life and lastly they taste delicious, easily available and economical too. The most important example is Guava, it gives 2.1 grams of protein in 100 gram serving plus loads of vitamin C and roughage. Other examples are kiwi, jackfruit, apricots, and blackberries.
How To Know You Are Protein Deficient?
Swelling (edema)
Muscle wasting
Low blood pressure and heart rate
Anemia
Immunity deterioration
Muscle and joint pains
Hairfall
dry skin and
brittle nails
These are some common signs and symptoms that can help you to evaluate that your body is not getting enough protein or not absorbing protein despite proper protein intake.
Conclusion
Protein is an essential nutrient for every human being as every cell of our body has protein in it. There are plenty of options available for us to fulfill our need for protein either via having animal based protein, plant based protein or both depending on personal choice. A deficiency in protein intake can lead to malnutrition and diseases like kwashiorkor and marasmus.
Also Read: Top 5 Reasons To Choose WHEY Protein