Next weekend when you plan an evening out with family or friends, we suggest you check out the latest jewel in the crown of the eatery hub in Gurugram Sector 29, -"The Addams House". They call themselves the gastronomical kitchen and brewery. Although, the first lot of freshly brewed beer will be out in another fortnight, the kitchen is already delivering what it had promised – a mouth-watering medley of American and Tex-Mex cuisine along with a limited but equally delectable choice of Indian main course.
Right in the middle of frenzied activity, this is a den spanning across two floors, the first floor of SCO 22 in Sector 29 Gurgaon and the terrace. The prime spot is the slightly out of view split level terrace which gives you a bird's-eye view of the surroundings and a whiff of fresh air even on the most balmy evenings. Don't miss it when you walk up to the terrace, take a slight left and climb up a few more steps to find the nifty nook.
Engaging Starters
The menu has an interesting category right at the start which lists several small eats under the title 'Nibble'. A peculiar item which one must try is the Addams Dragon Popcorn. In three flavours – Caramel, Chocolate and Cheesy, this is molecular artistry which will instantly hook you up as you enjoy the very simple popcorn as you may have never before. The popcorn arrives in a steaming vessel and as you pick it up and put it in your mouth you realise what the twist is. I will not spoil the suspense for you, go figure it out yourselves.
All those young ones and overgrown kids who never liked their greens will also fall in love with the Broccoli and Cheese Nuggets which are cured to perfection and served with a south west dip to enhance the flavours.
Definitely Don't Miss Out On This grub
Roasted Stuffed Fungi Duplex – Mushroom with Indian spiced stuffing and mayo dip, slightly spicy and succulent
Drunken Chicken Tikka – No the chicken is not forced to drink any beer, it is marinated in beer and Indian spices and served with green chutney
If you get across to reading the menu further, that is if you have not already stuffed yourself with the gratifying starters, you will face a tough choice choosing from an array of Tex-Mex quick bites, American staples, pizzas and veg and non veg Sushi rolls. I'm sure you will be spoilt for choices and will have to revisit the Addams House in order to try everything that you want to as just once will not be enough to sample all the delightsome items being served here.
Illusory Culinary Innovations
Meat Fruit – Glazed meat balls finished to look like succulent berries, when you bite into it a flavoursome burst of tastes will flood your palate.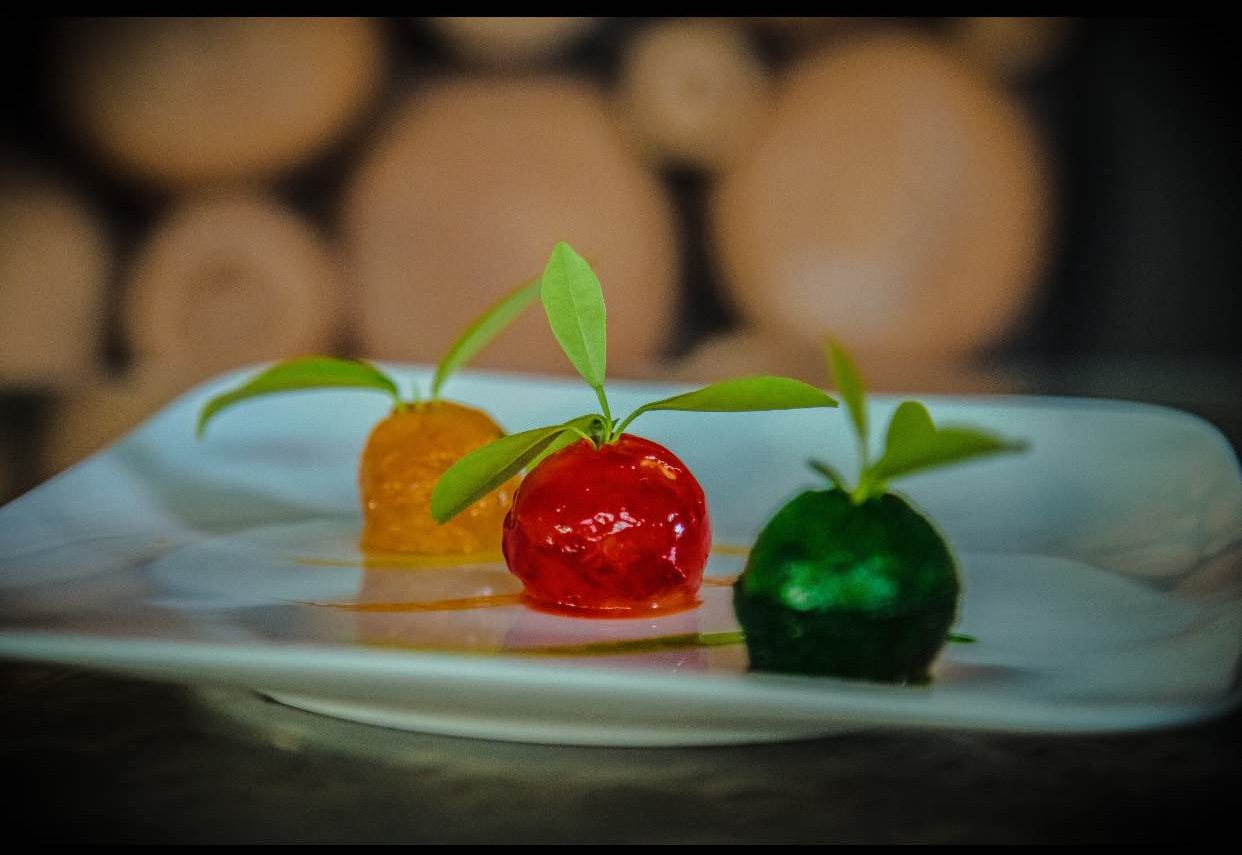 Designer Sushi – Veg and non-veg "sushi rolls" with emphasis on selective presentation.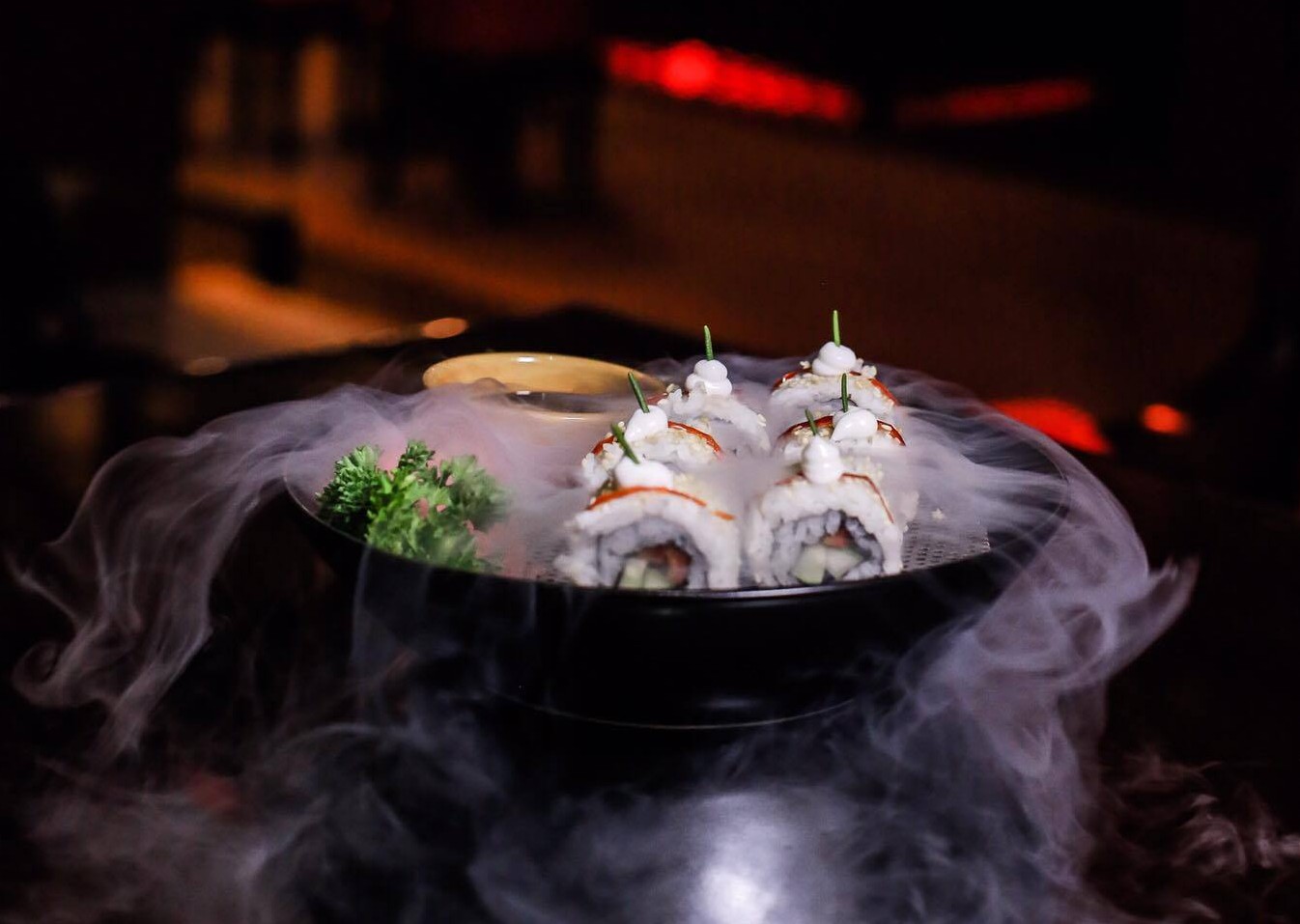 Tough Choice
Spicy Farmhouse Kulcha Bites – Pockets of in-house pizza base stuffed with vegetables and cheese
OR
Risotto – Choice of mushroom, chicken or sea food.
There is a novelty preparation of Jackfruit available as a combo with dal makhani served with your choice of Indian breads. Its gravy gives mutton curry a run for its money.
For people with hearty appetites, there is 'Morticia's P –Major Symphony' which will definitely make your sided burst with its sizeable serving of layered cottage cheese steak cooked in savoury sauces and served with sautéed vegetables and garlic spaghetti.
If this is not enough, you may choose sweet gluttony and immerse in exotic cheesecakes and ice cream sundaes.
This one sure is haute cuisine, yours for the asking.
Until the micro-brewery starts churning golden nectar, innovative cooking and serving styles are here to keep you busy. Once, the brew starts flowing, the Addams kitchen will keep doling out your favourite accompaniments with the unique style signature to the master chefs' kitchen.
27 June 2016
Team Rapid