Blue Wine, isn't it sounds dreamy and enchanting? There is something about blue colour drinks that keeps us falling hard for it. When Pepsi launched its blue soft drink I stuck on that and never found a better alternative to choose from. The strikingly bright beverage always had me adhere to its colour. I have had cocktails options in indigo colour but having a dram of a drink that has blue as its inner essence would be amazeballs.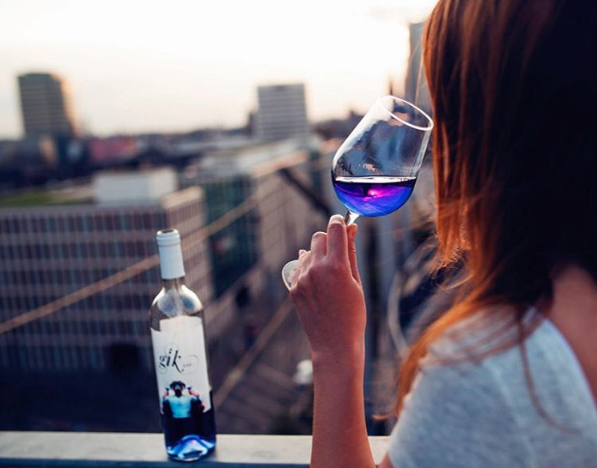 For me, it is unbelievably hard to choose between rose colour wine and white wine but looks like Spanish winemakers found an irresistible solution to the problem. A Spanish start-up, Gik introduced a new wine that is blue in colour, it is sweet and meant to be served chilled. The dreamy wine is made up from an undisclosed blend of red and white grapes and its neon blue colour is a dye that has been extracted from plants.
The wine has been created by Six young entrepreneurs and the blended drink has 11.5 percent ABV in it. These six Spanish entrepreneurs targeted all those  drinkers who are not at all about the wine. They have named it a creative rebellion. A 750ml bottle costs around 10 euros (about $15) which is pretty reasonable for a new innovation like this.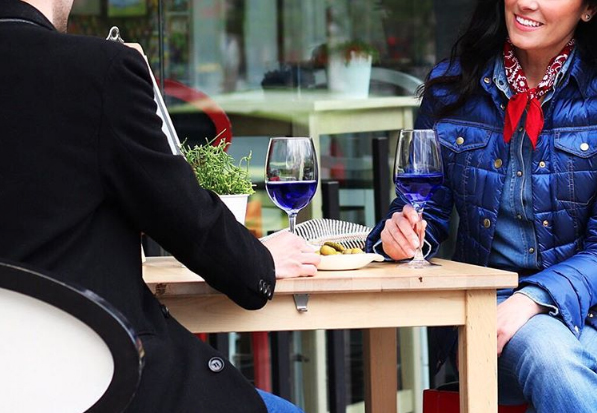 The Gik co-founders are newbies of the Wine industry as they have no prior experience but they have dedicated 2 whole years to research and development before launching it.
For years, it has been a tough fight between red and white and now Gik offered us a new alternative. The new vino is all set to hit the European markets as it will be available in France, the Netherlands, the UK and Germany. The co-founders are planning to launch it in the US in next few months as they believe that this rule-defying vino is the next big thing in the market.
This new blue wine will definitely change the previous impressions of wine on our mind and as much as I love the idea of having it, I can't define my disappointment. I just hope the wine finds its way to India so that I can swig a mouthful of blue wine with relish.
Let me know about it, if you have tasted it already!!
Follow us on Facebook, Twitter and Instagram for more updates. Don't forget to like and share. Do tell us your views in the comment box below.
21 June 2016
Avni S.Singh