America. One name, multiple values, existences and, multiple sub-cultures. Among them, surely movies and art are a blossoming up-tide. Right on top America. Google's home, Facebook's land. The land of the great Abe, the place where Nikola Tesla breathed his last. The land of the Great Grand Canyon, Bob Dylan, The Doors, the Sin-City, the great bustle of Hollywood; the dominion of Tom Hanks and Meryl Streep.
And above anything else- the land of the brave, the home to the free. America is a feeling, an emotion, a vibe and, an expression that exists in multiple identities.
But the above told, is that the only sub-culture that defines America? How about food? The American soft-power exists non-surreptitiously through a whole bunch of eatables; brands that have transformed the way the world eats.
Whether it's the great slice of bread from the Connecticut-based SubWay, the chicken hamburger from the great McDonald's, the chicken wings of KFC or Chicago Pizza- America exists in our life through a cultural milieu of food in a hitherto less-seen way. It grows on us. It's contagious and, above anything else- it's liberating in a sense.
So implicit has been the cultural exchange of the world's favourite meals with America that one may never see the love for burgers come down. Perhaps, not even a tiny tad bit.
In that regard, it only makes sense to catch the next flight to America and get a load of about 10 separate burgers that have been ranked fantastically for their tremendous taste by none other than TripAdvisor.
Let's come clean on that one. The love for burgers may originally have emerged from the United States only to have gone popular around the world, soon after, but it's something so intricate like a bond with a girl-friend. It's about love; it's about passion for food. It may not be the healthiest choice of food one could have but nonetheless, let's face it folks- it's hard to resist a great, juicy, delectable burger. Isn't it?
You read that right. And in case, you were wondering what are those choicest burger joints that have been rated so highly, so here it is. But before that, keep your travel itinerary ready and pack your bags and take to the skies.
We present you Top 5 from TripAdvisor's one of a kind list
Al's Burger Shack, in Chapel Hill, North Carolina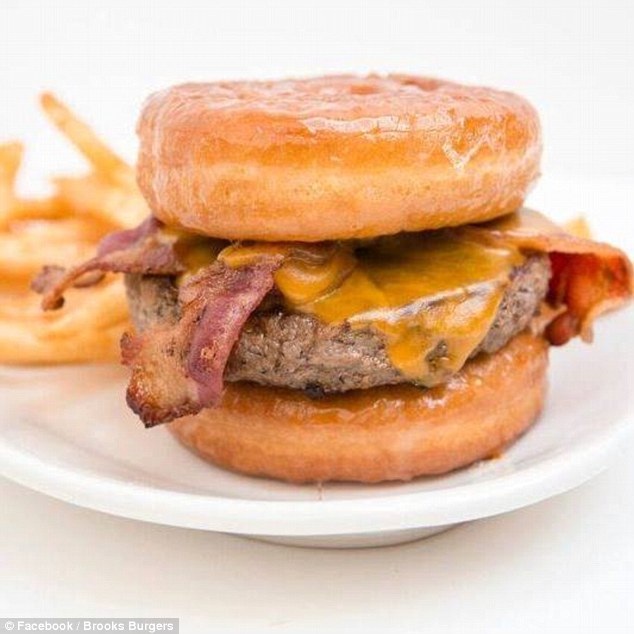 This one joint got about 272 fantastic reviews on TripAdvisor making it a choicest, loveliest outlet amongst the North Caroliners. In case you are wondering just what all is there for the taste buds, then prepare for a heavy duty menu guys. addition to a classic cheeseburger, the menu also includes the Paco (with guacamole, tomato, jalapeño, and habanero jack cheese), the Mookie (with bacon-onion jam, roasted garlic aioli, and blue marble cheese), and the Bobo Chili Cheeseburger (with chili sauce, slaw, chopped onion, yellow mustard, and American cheese).
Brooks Gourmet Burgers and Dogs, Naples Florida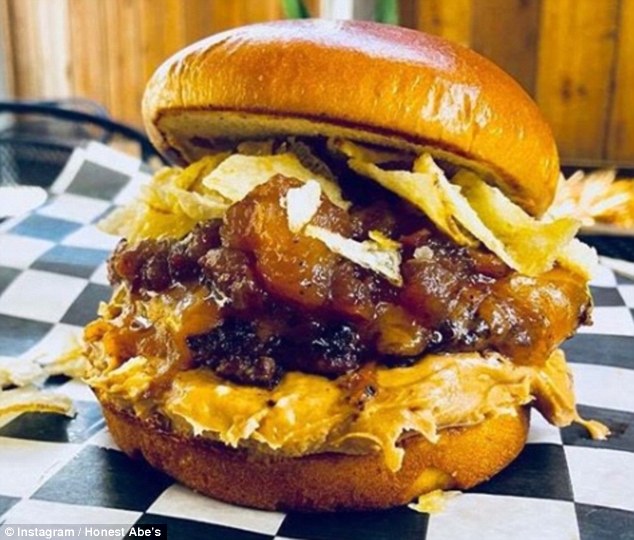 Italy has got one and so does America. Well, of course, not just fascinating architecture but the city, what else? Naples in Florida is home to Brooks Gourmet Burgers and Dogs- an unmistakably sassy stop-over for some mouth-watering, juicy, chicken and hamburgers. With nearly 2540 reviews on TripAdvisor, the restaurant opened by a husband and wife pair has come a long way.
You've got to try out the Reuben and the Korean (that includes the Duck bacon, Korean BBQ sauce and crispy slaw).
It's one of a kind, to have another bunch of burgers is a proposition you just won't mind.
Honest Abe's Burgers and Freedom in Lincoln, Nebraska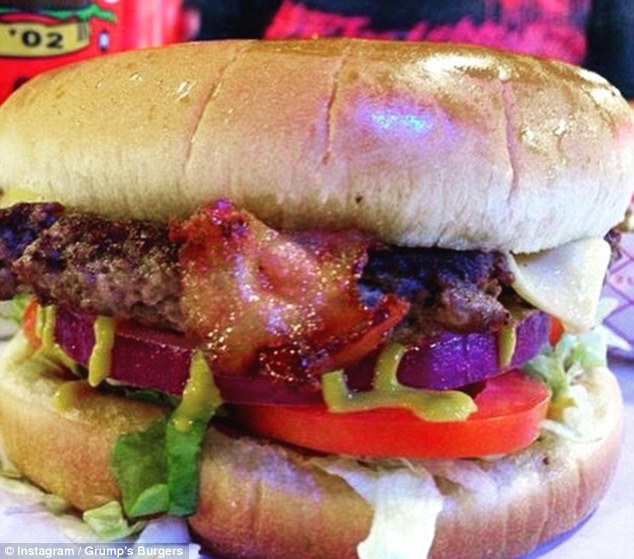 In the city called Lincoln, if there's a fast-food burger joint/outlet that calls itself Honest Abe- then, well, it cannot get more honest than that- can it? Hit the quaint charm of Nebraska and treat yourself to some fantastically well-prepared Big Trouble in Little China and Nacho Momma- a one of a kind burgers you just won't have enough of.
Slabtown Cafe, Burgers in Traverse City, Michigan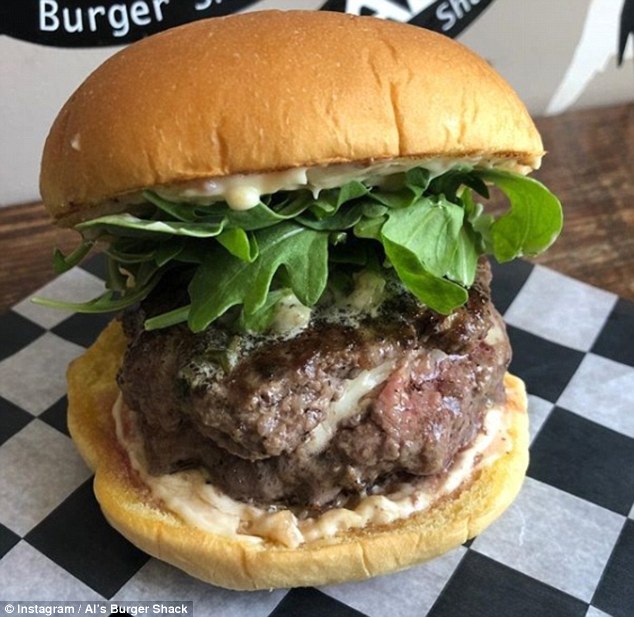 The land of wide roads, serene green and an industrious heritage is also home to some of the finest, lip-popping olive and cherry burgers. Yes, you read that exactly correct. And probably it's about time to hit the road Jack and go grab some!
Burger Republic, Nashville, Tennessee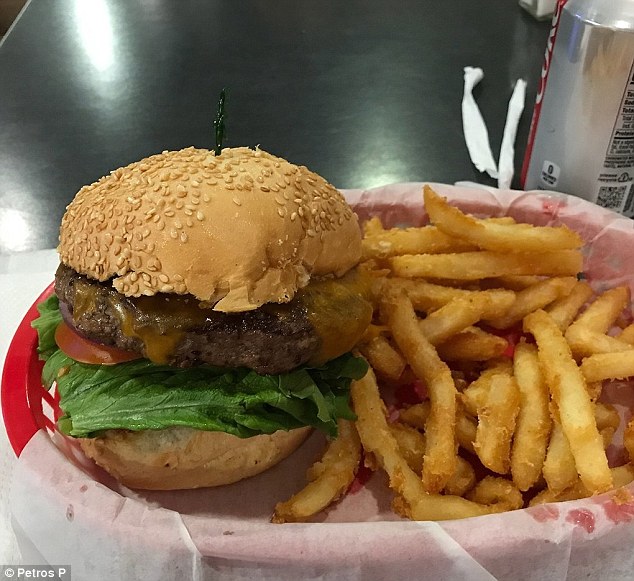 Well just imagine a burger outlet that calls itself Burger Republic- who must its citizens be? Lot's of cheese, ham, olive greens, mayonnaise sauce, bacon and garlic and what else? Once you are here, there's no reason to miss out on 96*; that's a burger, in fact.
Some of their more unique burgers include the Big Papi (topped with hot Italian sausage, provolone cheese, peppers, and onions), the XXX (three patties, three slices of bacon, three pieces of cheddar, and bacon ranch dressing), and the 4 Cheese Garlic Bacon (cheese, bacon, garlic aioli, onion).