"Have your breakfast like a king; lunch like a prince; and dinner like a popper!" But which are some of the best breakfast places in Delhi where one can eat like a king?
Delhi is revered and loved for the sheer variety of food it offers. Typically when it comes to enjoying different cuisines and tastes of Delhi, then the city seldom disappoints. Perhaps, all of us have at least one or two friends or relatives in our circle that keep whining about the lack of variety in food that their respective cities offer; or that just how fortunate we are as to be living in a city where food excites as much as the changing seasons.
Where else but in Delhi can you enjoy pretty much anything and everything, be the chaat, the chole bhature, the iconic traditional desserts and mithais as well as the pleasure of biting into some delectable food amid both- spring seasons as well as the nippy breeze of winters? Isn't it?
But where the breakfast meal is concerned, one's always well advised to begin the day on a great note. There cannot be anything better than tucking into some nice, delectable breakfast meal ideas before stepping, whether for professional endeavours or any other tasks.
Very quickly then, what are some of the best breakfast places in Delhi? Tell us, in the comment section below, if you've covered Delhi by the breakfast food-trail or not?
1 Pandit Gaya Prasad Shiv Charan's Parathe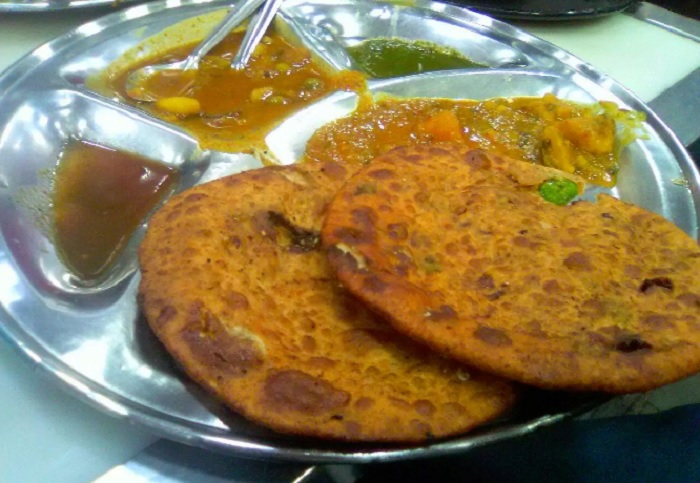 Delhi is an enigma of sorts. No other place serves the spine-twisting variety of both continental or western as well as traditional meals. At the revered Pandit Gaya Prasad Shiv Charan's Parathe, nestled in the heart of the old Delhi, in a beautiful habitat called the Parathe Wali Gali, one can have kachoris, puris with aalo ki sabzi and plenty of other vegan delicacies that truly give an enriching feeling.
There also cannot be anything better other than having some lassi to polish of a delectable breakfast meal.
2 Sagar Ratna
A place frequented by both young working couples and full-fledged families, there's really never a dull breakfast experience at the Sagar Ratna, a jovial experience that turns up the best south Indian food that one could possibly have.
Once at Sagar Ratna, you have the choicest delight of opting from some of the best dosas and idlis, along with other traditional south-Indian delicacies that are unmistakably delicious. Fill up your breakfast appetite by rounding off the meal with a fantastic cup of typical filter coffee, something that's truly unavoidable.
Tucked in the heart of south Delhi, one can visit the Defence Colony market as well as Vasant Kunj to have some of the best south-Indian breakfast ever.
3 Bille Di Hatti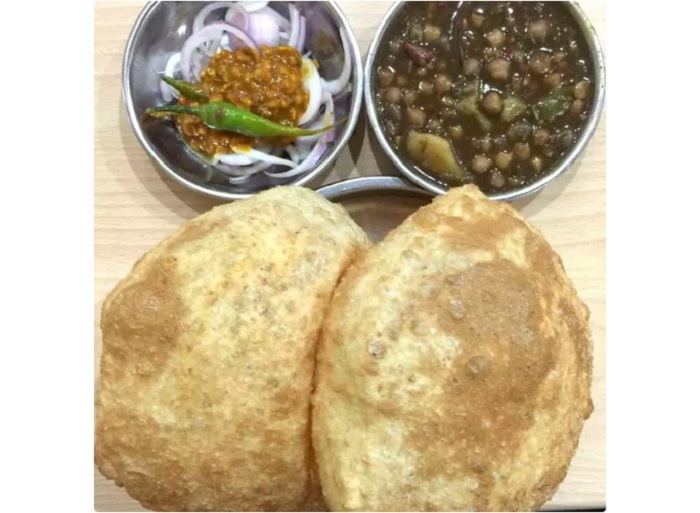 Fans and aficionados of north-Indian cuisine cannot possibly think of a better option, whether for breakfast, lunch or dinner other than that of the quintessential chole bhature. This is that one dish that unites one and all, regardless of belonging to a sub-culture, region or geography.
One of the best qualities of lip-smacking chole bhature can be found at the famous Bille Di Hatti, based out of Kamla Nagar. This truly is, amongst the best breakfast places in Delhi and has risen to become a household name of sorts.
4 Gujarat Bhavan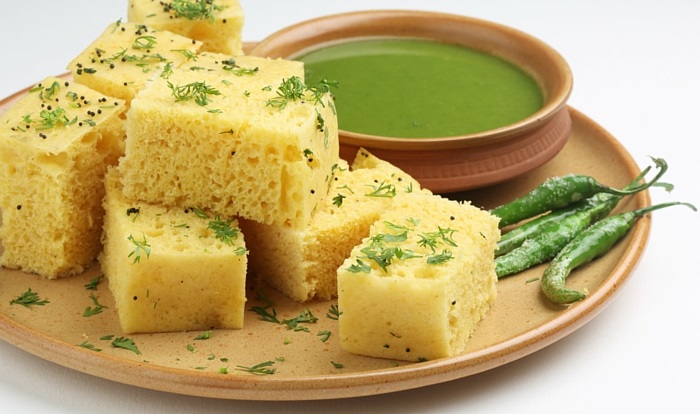 Cannot imagine your life without Dhoklas and Fafdas along with some jalebi? Like something that tastes adequately sweet, even in your breakfast meal? Well, head now to the famous Gujarat Bhavan. This is located in the heart-line of the Diplomatic area, in the revered Chanakyapuri.
You can savour some of the best breakfast meals that you can ever get in Delhi at the evergreen Gujarat Bhavan, a place that's both economical as well as backed by an amazing quality of food it serves.
5 The All-American Diner
Often, one wonders just what might have life been had it not been for coffee, eggs, bacon, cheeseburger and mushroom sandwiches. Hey, how did we forget the pure pleasure that delightful items like a pancake can provide?
If you see yourself craving for any of this, then probably, time's come to hit up the All American Diner, in the posh and revered India Habitat Centre. With its easy-going American themed outlook, this is one of the best breakfast places in the whole of New Delhi.
So the next time you are bugged eating at home and wish to experience a change, you know what to do, right? Just visit any of these best breakfast places in Delhi.