Valentine's Week is ongoing and people who have their faith intact on love and are in a relationship are making every possible effort they can to make their loved one feel special. But it gets difficult to keep a track of everything and when it comes to deciding a nice place that sets the mood right as well as take care of wallet, it's almost like finding a drop of water in a dessert. There are numbers of restaurants in Delhi and each one of them claims to be best and that makes it impossible to decide which restaurant one should opt for taking out their love on a date.
Well, if you too are tired of hunting a good restaurant in Delhi/NCR, We have just the right list for you. We have curated a list of 5 Restaurants that will not only set the right mood for the romance but also save you from spending big Moolhas.
Restaurants in Delhi for Valentine's day:
1. Hera Pheri Cafe – Satya Niketan
It gives away the feel of a modern-day fairytale living room. The bright colors and so many corners make it easy to steal a lovey-dovey moment and it also provides the privacy couples usually seek. They play Bollywood music loud even in daytime which will keep your talks private and their delicious food will do rest of the voodoo.
Price: 500-600 For Two People
Writer's Remark: If Love Small Cozy Places With Good Ambience And Music, Take Your Date Here, It Will Go As You Planned.
2. The Hippie Trail – Hauz Khas
Hauz Khas is undoubtedly is a hub of cafes and restaurants and there stands The Hippie Trail which will take you by surprise. Hidden in back lanes, it's quite and perfect for a couple that wants to have a date safely hidden away from the whole world. You will have to remove your shoes outside to enjoy the cosiness. The ambiance of the place is warm and it has a typical continental menu that is available in the cafes of the hill stations.
Price: 600-800 For Two People
Writer's Remark: The name says it all if you like to AWOL and your date seems to like it then hold his/her hand and step into this world.
3. Vintage31 – Bistro & Cafe – Lodhi Colony
If you want to add a royal feel to your date, this place is perfect. All you need to do is to walk in and the stuffy cushions, beautiful staircases and chandeliers will make your date feel pampered than ever. A royal ambiance and tasty food, what more do you want?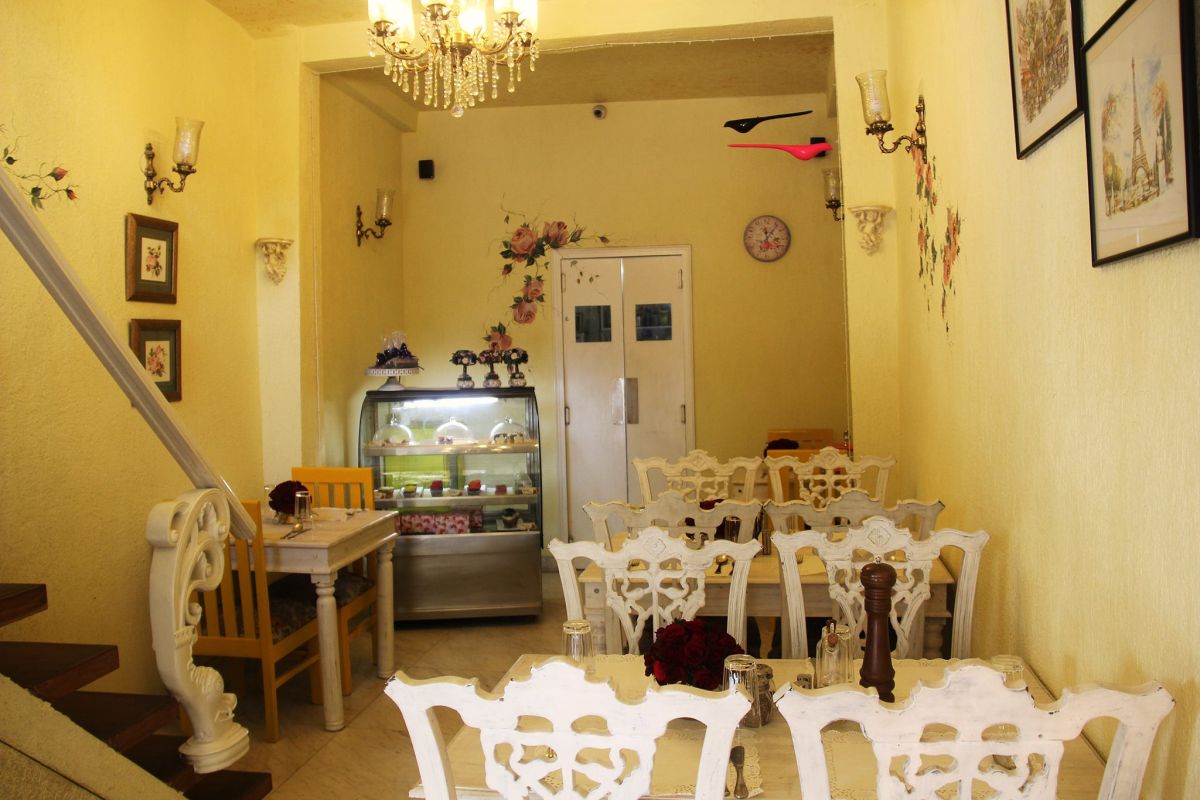 Price: 1350 – 1500 For Two People.
Writer's Remark: It's royal, vintage and adds romance to the air with its authenticity.
4. Sakley's The Mountain Cafe – Greater Kailash
If you and your love are longing for a vacation but your life is not giving out that window or may be your wallets says no, not now then this cafe is perfect, walking inside this cafe is no less than a vacation. You can go here and feel like you are already in the hills. It's so peaceful that you can stare into your beloved eyes and get lost for hours. Food is as tasteful as the it's ambience is.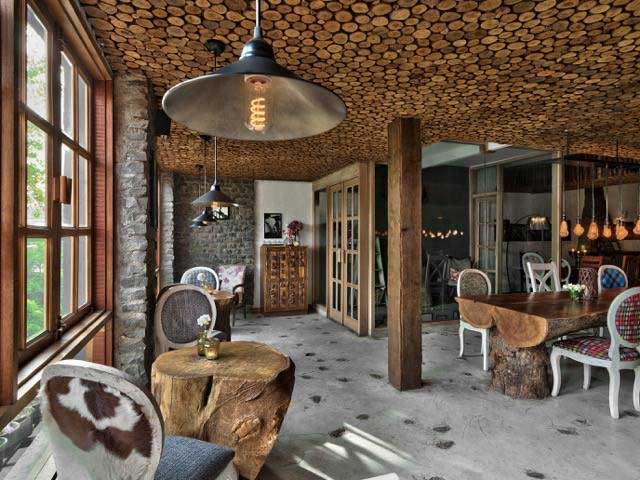 Price: 1900 – 2100 For Two People
Writer's Remark: if you are a hill station lover, it is a must visit and in Valentines week, it becomes one of the best places where you can plan your date.
5. A Grill Company – Noida
This newly opened food castle is just perfect for any couple. If you love movies European streets, music, nature, books, comfort and FOOD, then this place is a MUST VISIT for you two. Plan a date here and surprise your beloved with a multi-cuisine experience. They offer molecular food, grilled food and a variety of buffets that will give you a heavenly experience of appetite. Plus, the comfortable sitting and jubilant ambiance will add love in every minute.
Price: 1500 – 1600 For Two People
Writer's Remark: If you want your date to be an old school romantic date , then this place is perfect to revive love and make your bond stronger as everything tastes good and looks goes then the time you spend with someone becomes special than ever.
Follow us on Facebook, Twitter and Instagram for more updates. Don't forget to like and share. Do tell us your views in the comment box below.