Every women/girl in the world wants to put her best fashion foot forward whenever she moves out of her house. Be it going to office, partying, or a casual hang out, looking good and in sync with the latest trends is an absolute necessity.
We understand your needs and thus have brought a special coverage on some of the dressing trends which are pretty hot this season. Stay back, relax, read out and go kill the world with your looks.
Bustiers
Bustiers are pretty in this season and are absolutely a must have in every girls' wardrobe. The best thing about this risqué trend is that you can effortlessly rock it with diverse looks.  Here are three for you


Formal: For a bold and formal look, you can pair bustier with a pantsuit.
Casual: Wear a plain white top over a bustier. Let the first three buttons free and team up the look with a skinny pair of jeans
Party: Make the head turns at night parties by wearing the bustier under a sheer top
Geometrics
Unlike in mathematics, shapes and sizes can make your dressing fun. Triangles, Squares and polyhedrons are pretty hot in skirts & dresses this season. You can rock the simple dress by teaming up with unique shaped accessories. Yeah! Very much a chick!
Tartan Tango
Fashion has an enduring love affair with the Tartan prints. It is very much on the style agenda for this season. Go gaga with tartan pants, skirts, tees or dresses, the choice is yours. Give this Scottish trend a place in your wardrobe and see the heads turning in amazement.
Pop With Pantsuits
Sonam Kapoor recently rocked the pantsuit look and literally forced us to go and purchase one.  It is bold, quirky and fun at the same time. Go for lesser prints in satin and steam this season with your irresistible avatar.
To add more class to your outfit, tone down the accessories and pair the pantsuit with a blazer.
Play Electric
Electric shades of green, blue & pink are all season friendly this year. Play up with dazzling hues of shoes or accessories to make an indifferent style statement. Otherwise, you can simply team brace this trend with subtle white or black shade.
Drop Waist Dress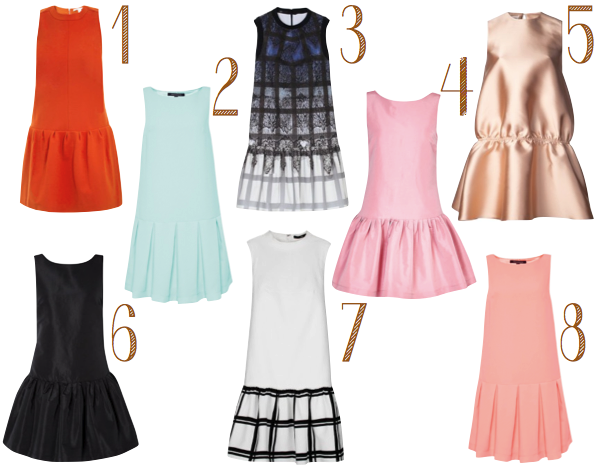 The popular trend of 20's has made a comeback this season. Drop Waist Dress is one of the rarest clothing pieces that go well with every body type.
Team up this figure flattering dress with dangly earrings and a box clutch for making an ultimate style statement.
Printed Pants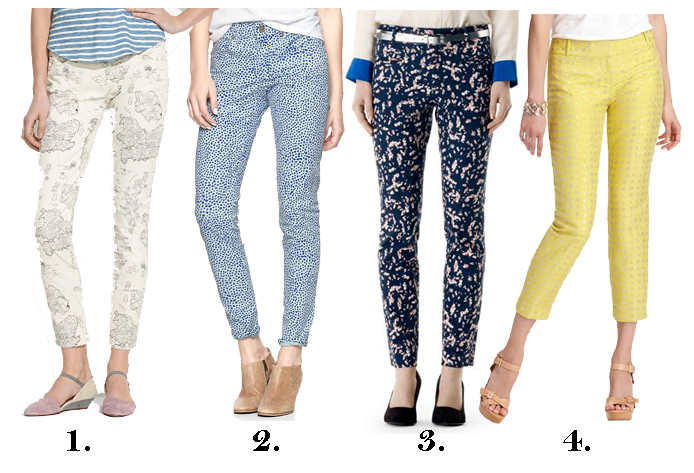 If you love to flaunt your legs then printed pants are the perfect choice. For Deepika Padukone like legs opt for cigarette-style pants and team up with a short tee, choli or corset.  Choose prints of a smaller scale to accentuate your lower part of the torso.
Edgy Cuts
Be an absolute chic and turn heads this season with structured cuts in coats & dresses. Not only Priyanka Chopra is exotic, playing with this ongoing trend will make you stand out.
It is edgy yet formal and sometimes gives an extraterrestrial look, but worth your investment.
Explode with Peplum
Peplum trend is here to stay for some more time. The clothing, which involves a short overskirt or ruffle attached at the waistline, has given new dimensions to the dresses, coats, shirts and even Tees.
Team up your dress with a crisp clutch and electric hued stilettos to carry a funky formal look.
Exotic Emerald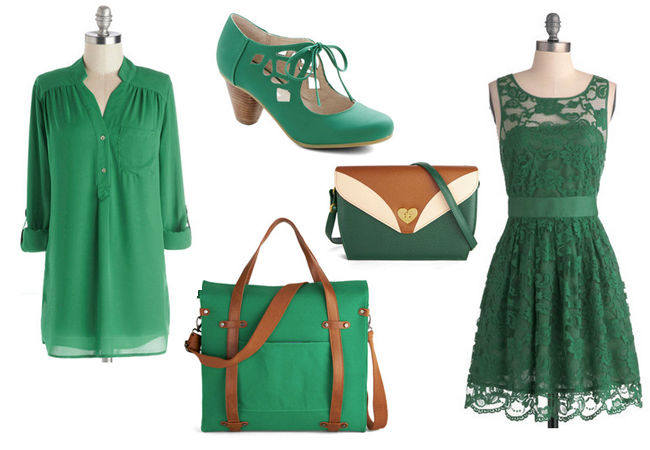 Emerald green deserves to be called the color of the year. Its tendency to illuminate and highlight the shapes and curves is a boon for well-toned divas out there.
This trend is an absolute an eye popper, no matter if you are wearing jeans, short dresses, gowns, coats or accessories.
8 September 2015
Team Rapid