Remember last year body marbling trend took Instagram to storm and made it a huge fashion trend. Well, if you are a fashion addict and follow then you for sure know that how viral it got and looks like the fashion world hasn't got enough of marble trend because it's back with a beautiful twist. Marbel Lipstick! 
After Marbling Body Trend, this year it's all about marble lipstick! Yes, you read it right, this new makeup trend on Instagram is making rounds like anything and those marble shimmer pouty lips are making the Fashion world go gaga over them. From white to grey, every marble effect looks beautiful than ever and we are sure after looking at these pictures you will definitely want to get one.
Here Are The Pictures Check Them Out:
1.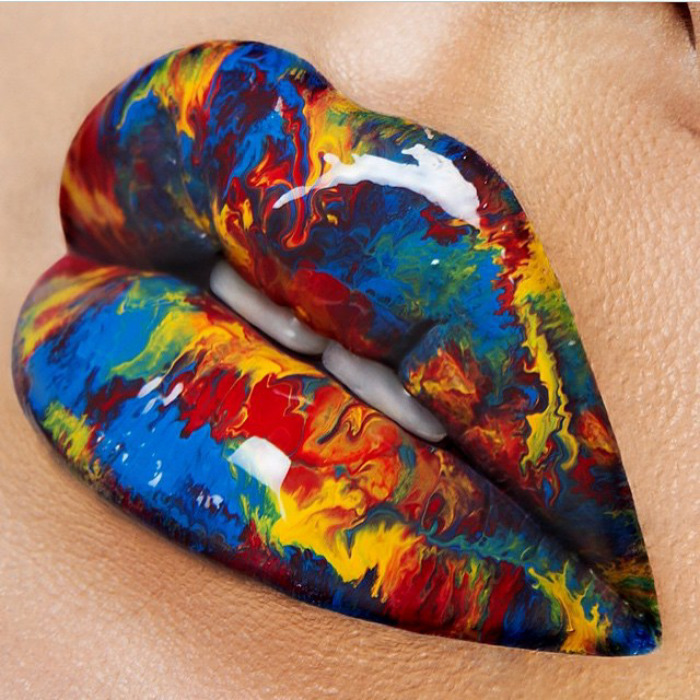 2.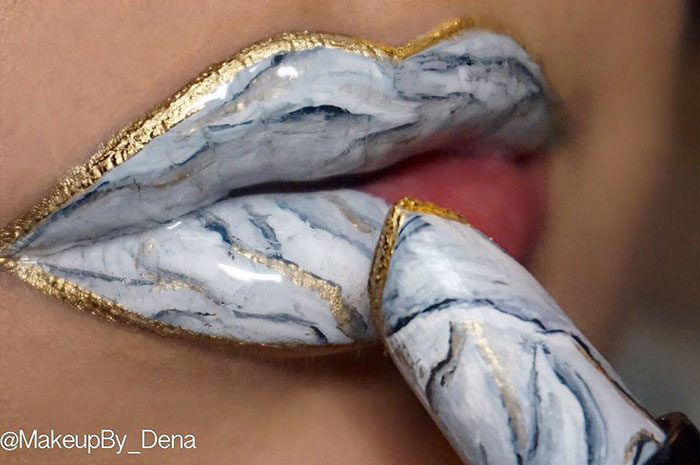 3.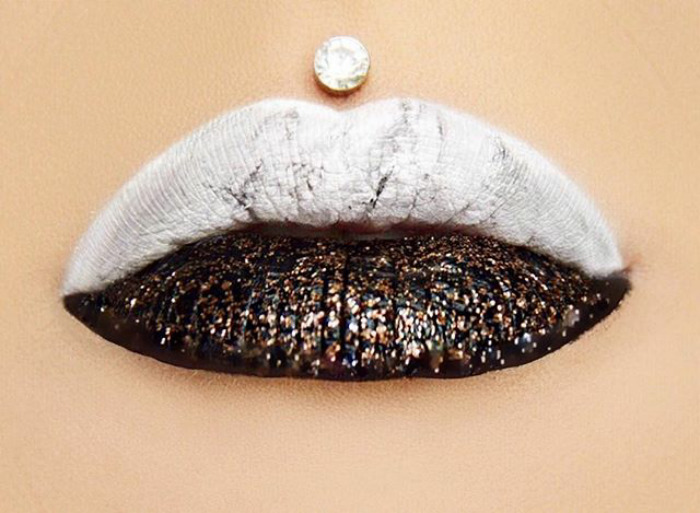 4.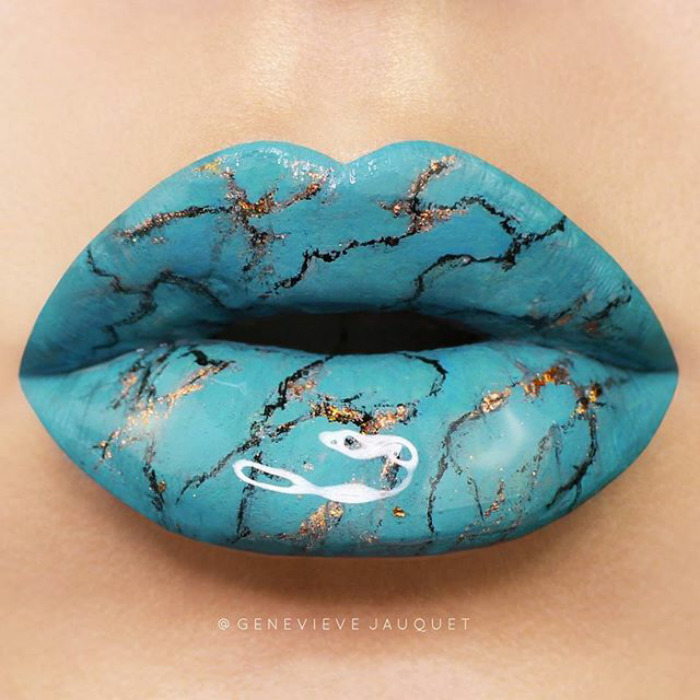 5.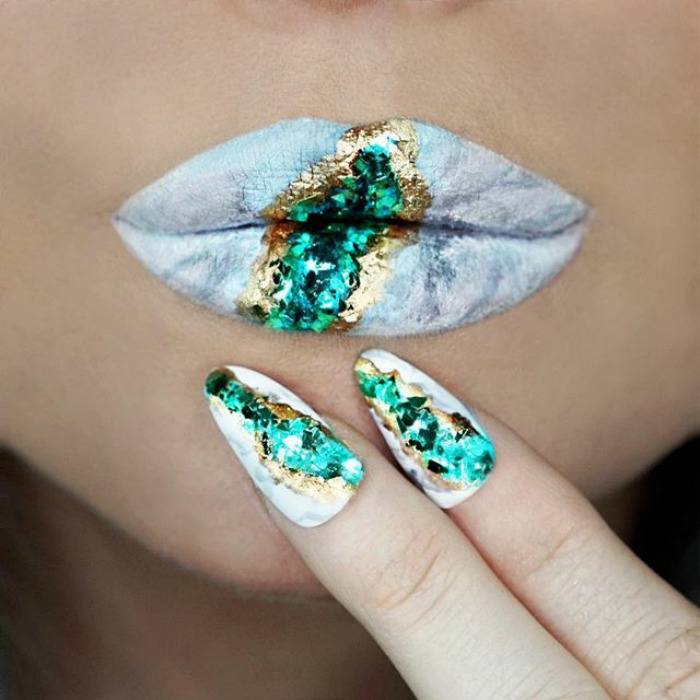 6.
7.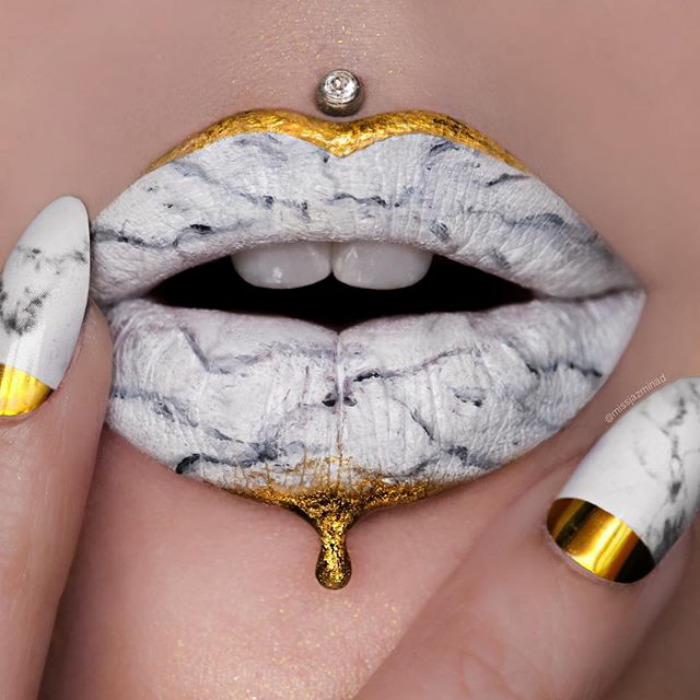 8.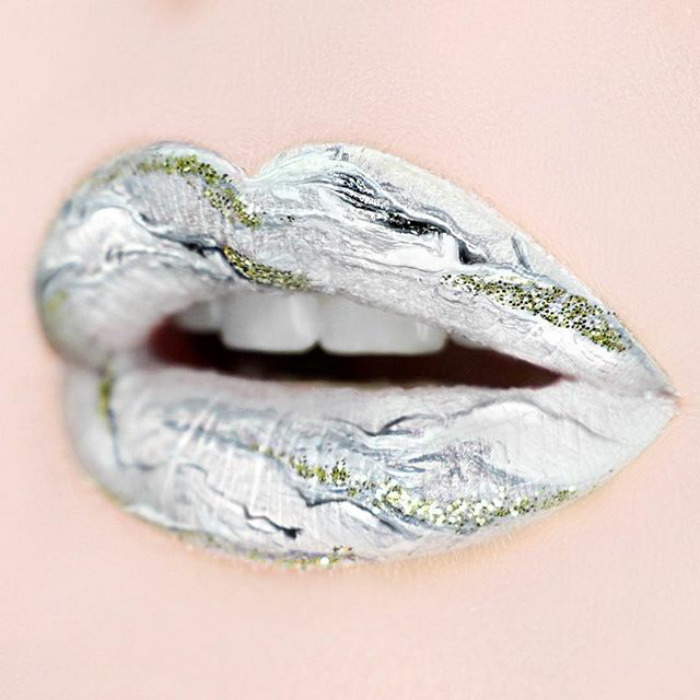 9.
10.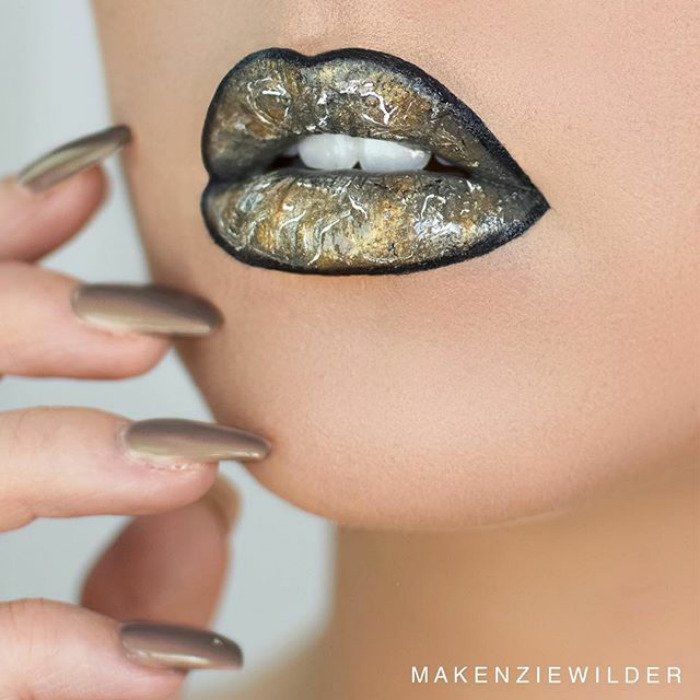 11.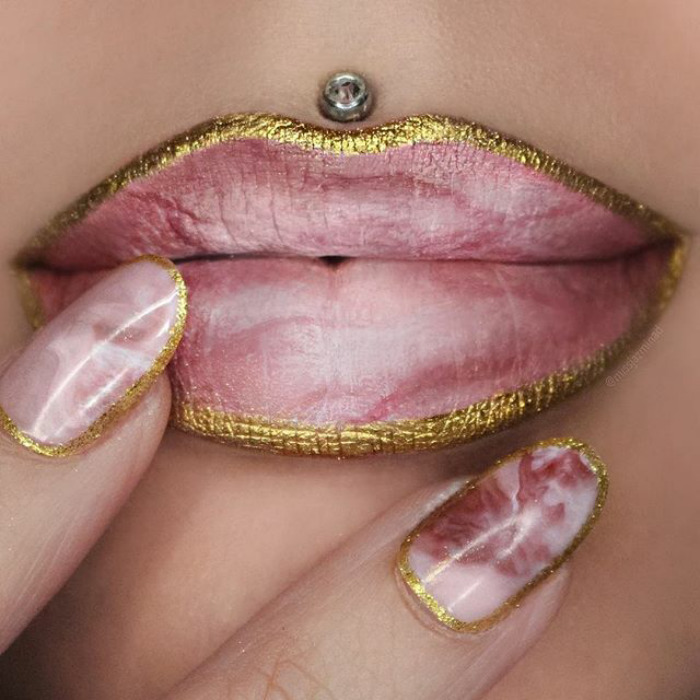 12.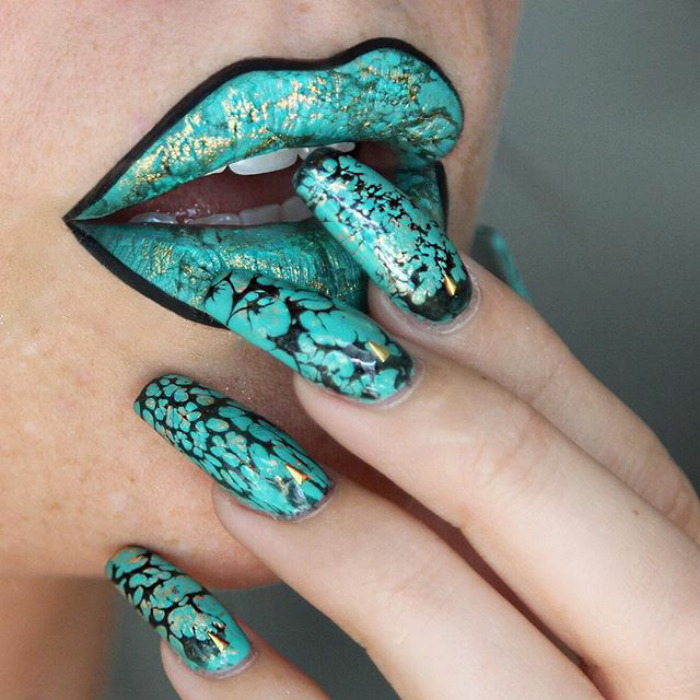 13.
Well, we know that your heart can resist having your lips marbled and you must be thinking that it's too tough to master but here is a tutorial video of marbel lipstick which will make you realise that all you have to do is to color your lips with a basic color of your choice and then apply some random strokes of different color with a fine brush.
Watch The Video Here:
We are in love with this new fashion trend, are you ?