Kurta was one of the traditional Indian outfits which are adorned by both men and women. It was mainstream fashion attire in countries like India, Pakistan, Nepal, Bangladesh, and Sri Lanka. Kurti is a variant of the traditional long kurta which has become the style statement of the whole world.
History of Kurti
Kurtis have made an exceptional place for themselves in the wardrobes of women globally. It has become a style statement in the world of fashion. The kurtis have evolved from the traditional kurta. But the kurtas used to be more in the form of salwar suit with dupatta. The roots of kurtis can be found in northern India.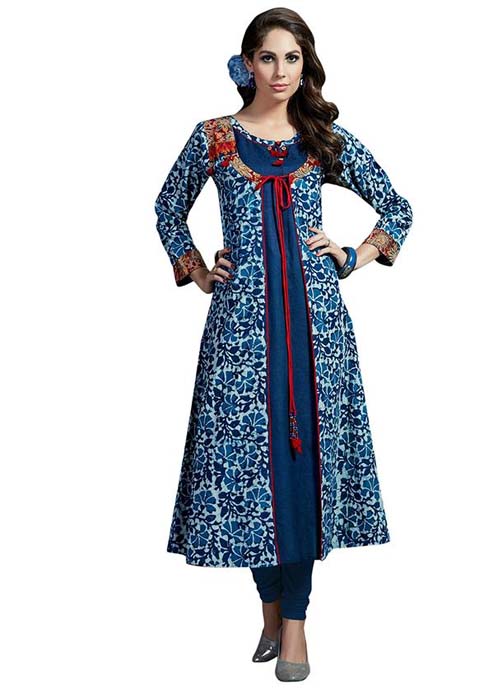 With the continuous evolution of this modern fashion wear, there has been a huge variety of kurtis available to suit every specific requirement. Thus, every woman can find 'ready to wear' casual and designer kurtis to fulfill her requirement. What more does it take for an attire to become the fashion trend!
Today, kurtis fit into every occasion and every body type. It's a must have for college goers to working women and from kitty parties to wedding ceremonies. It's the second outfit, next to sari, which suits every woman irrespective of their shape and size. From tall to average built, slim to apple and pear shapes, you can use some fashion tips to make a great appearance.
Kurti Styles to Flaunt Flamboyantly
Let's explore some of the top designer kurti styles which can find place in our wardrobes. After all, fashion is all about flaunting flamboyantly.
The Varieties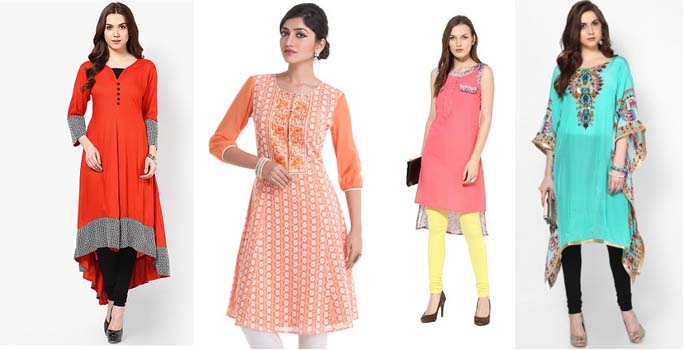 The variety of kurtis comes from variation in design, pattern and kind of work done on them. Some of the popular patterns are Georgette Beaded Kurti, Tunics, Kaftan, Chiffon Beaded Kurti, Embroidered kurti, etc.
The Fabric
The fabulous fact is that almost every type of fabric is being used in making kurtis. Cotton is the most popular fabric employed in kurtis. But, be it silk, chiffon, crepe or georgette, fashion designers have created a fascinating kurti from every fabric. Even denim is not behind in this race. Khadi kurtis are becoming increasingly popular.
The Designing
The designs are created with cut-work, applique work, embellishments, stone work, bead work, chikankari and more. You can adapt them to give an edge to your personality.
The Accessories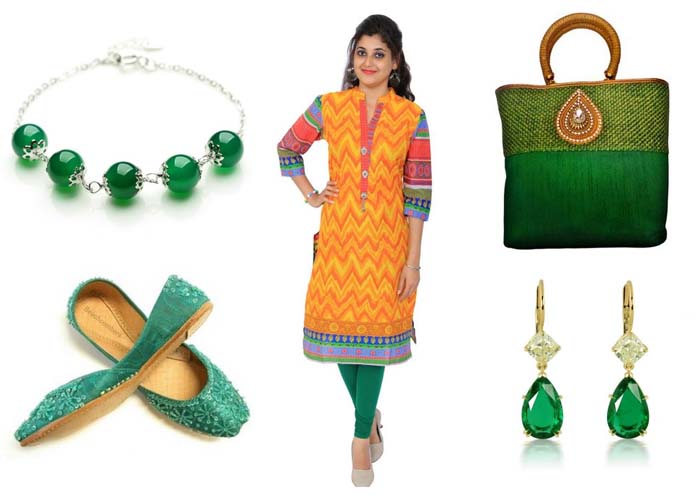 Kurtis are available in long and short lengths. Accessories can further add to the glory and grace of these kurtis. You can pick appropriate accessories such as ethnic jewelry, handbags, scarf, sandals etc. to add to your style.
The Styles
Every kurti is a style by itself. Whether it is a simple fitted kurti or A-line style or Angarkha style, or tunic style, the options to choose from latest kurti styles are endless.
Jacket Style Kurtis come with an extra layer of jacket over the normal kurti. It may either have laces to tie or can be left front open. They are perfect to look glamorous without efforts. It can be paired with cigarette pants or leggings.
Cape Style Kurtis reflect the western culture. It adds elegance to a simple looking kurti. It can be floor length or medium length.
Asymmetric Kurtis make a unique designer wear. They bring out their best look when crafted in fabrics like crepe and chiffon. They are your best friend when you want to look taller and stand out from the crowd.
Overlay Kurtis are sophisticated wear belonging to Indo-western trend. They are designed as full length sheer overlay starting from the waist. They are further amplified with intricate embroidery and delicate detailing.
The so called 'Daughter of Kurta' – the Kurtis have become one of the most favorite attire of women of all ages. Pamper yourself with this latest fashion!