In popular culture, particularly for movie buffs and pop culture enthusiasts, a great sight is to see any sequence that brings the West closer to the East. Or, if it could be said, simply the other way round. We've seen how beautifully does the West depict East- with its vivid hues of culture, fragrances, locales, tradition and vibe- in movies that partake in moving images that have India either at the backdrop or as a dynamic instance.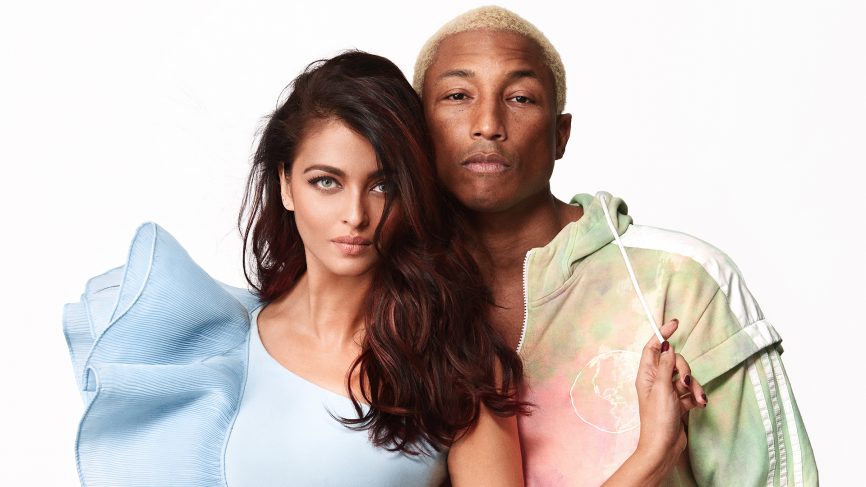 But it's not always that the two divergent cultures contact each other only in movies. What about other occasions where Hollywood meets Bollywood? What can be the other important mélanges where the two come together to bring down the house with fire?
That said, who would have thought that Bollywood's sterling beauty Aishwarya Rai and West's singing sensation Pharrell Williams would get together to raise temperatures in an interesting photoshoot? Perhaps, you could've thought of Priyanka Chopra or a Sonam Kapoor in place of an Aishwarya in a photoshoot featuring the spunky and simply unputdownable Williams?
But keeping typecasts aside, in a fantastic new photoshoot for Vogue, the famous fashion publication has eradicated boundaries between Hollywood and Bollywood by bringing together two confident, contemporary pop culture idols who have distinguished physical distances between two of the world's largest entertainment industries.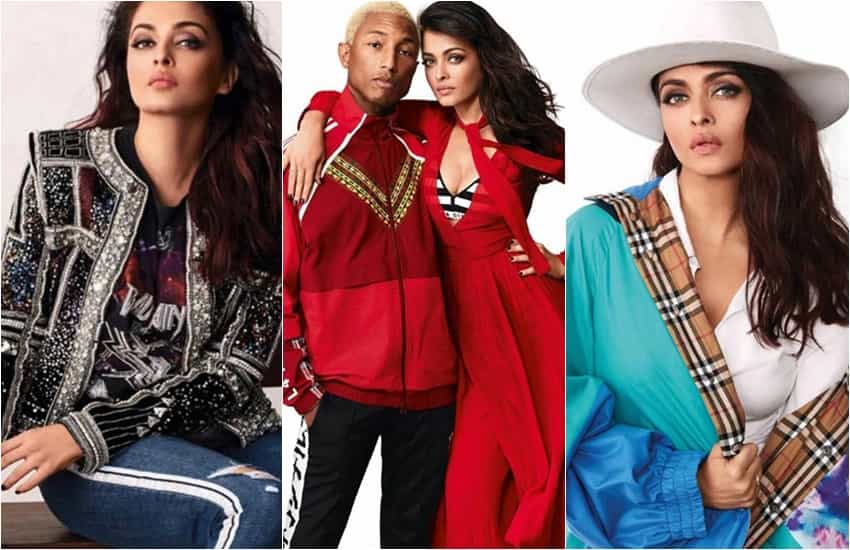 It turns out that the singer behind the famous groovy number 'Happy' was in India recently to celebrate Holi as well as launch a couple of fashion projects. That is when the idea of clubbing Williams- for his easygoing vibe- with Aishwarya- an apostle of shining beauty- came about.
In the dashing April cover for Vogue, Pharrell is dressed in colourful sweats while Aishwarya is decked in a blue coloured scintillating bodycon dress with huge frills. Making an interesting whiplash of colours and endearing poses, the two go from a colour to another with the same charismatic ease that Pharrell Williams goes crooning one R&B number to another. It could be said that the duo carve a fun-loving, flirty albeit respectfully cozy vibe, something that music buffs would call chart-topping.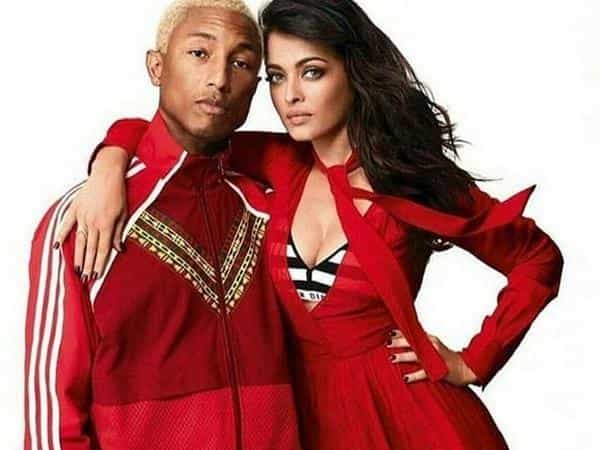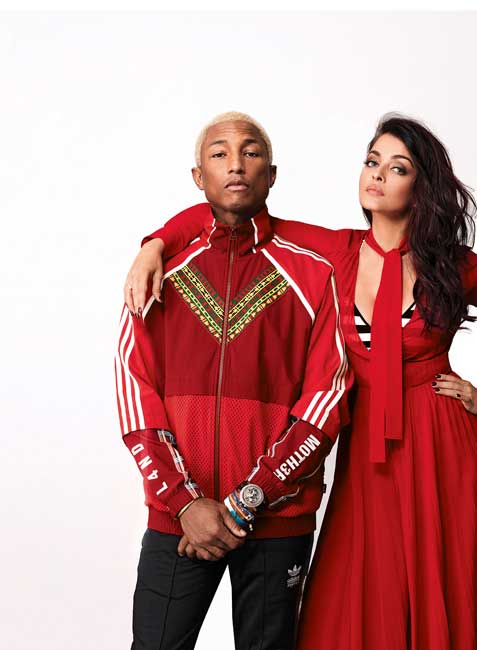 But when contacted as to how she could make time for this entertaining photoshoot, Aishwarya shared that while she spends all her time with her daughter, an idea about a collaborative photoshoot was just too good to miss out on. Soon, the "Taal" actor would be seen alongside veteran actor Anil Kapoor in a yet to be released film titled, "Fanne Khan".