Day in day out, our stars leave us gasping for our breath. They make the day for most of us. They leave no stone unturned in walking up and striking the near-perfect fashion statement that becomes, in certain ways, the order of the day.
In the first place, we don't call them stars for anything or for no rhyme or reason. In some ways, we aspire to follow their success mantras and what makes them stand apart from the rest.
They possess the keenness and the virtue to make or break fashion. It is true for seasons after seasons, time after time. In fact, where it stands at the moment, then the style statements forwarded by our Bollywood celebrities- deities in countries like ours- become the outright thing to "possess" or "follow" for a smitten audience.
But ever thought about what makes our favorite idols successful? Well, truth be told, not only are they beautiful and trendy but also happen to possess a certain sense of style that gives us major fashion goals. So to put it simply- what they do, we become or we aspire to: for such deep is their impact!
This year, there are a number of popular and noted trends dominating Bollywood winter fashion in 2019. The winter season, as such, always brings upon scope for some experimentation.
Our divas; beauties who have charmed their way into our hearts, time and again, find ways to further up the ante of fashion. And at the present moment, our A-list actresses and fashionistas are making the most of trends dominating Bollywood winter fashion in 2019.
So what are these trends, after all?
Well, what are we waiting for; let's jump into some straight away.
Deepika Padukone's Long Shrug
One of the most important trends dominating Bollywood winter fashion in 2019 was seen through the charm and style of our very own Deepika Padukone.
Recently, the famous Padmavati and Piku actress was seen sporting long shrug and the classic long track pants.
In some ways, she epitomizes the way to forward a simple yet striking fashion mantra. It appears that currently, Amazon is in the process of giving away the same style shrug that one can see the Bangalore beauty sporting in the picture, in colors and combinations that will leave you spoilt for choices.
Alia Bhat's polka dot style winter jacket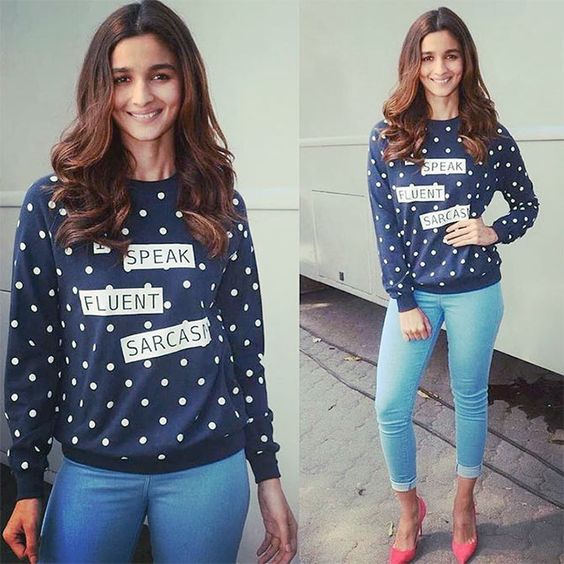 An actress who is powerful as her beautiful smile- there's quite nothing that Alia Bhatt cannot do. In leading one of the prominent and popular trends dominating Bollywood winter fashion in 2019, Alia Bhatt here proved that the polka-dot fashion may perhaps never grow old.
Something that looks simple and whose appeal, it could be said, is timeless, Alia Bhatt's polka dot styled sweater will appeal to most young ladies who want to leave a sizable impression in the winters, one of the magnificent seasons around.
Teaming this sweater with black pants and one's favorite sneakers can give the overall look a fine finishing touch.
Priyanka Chopra's simply stylish denim jacket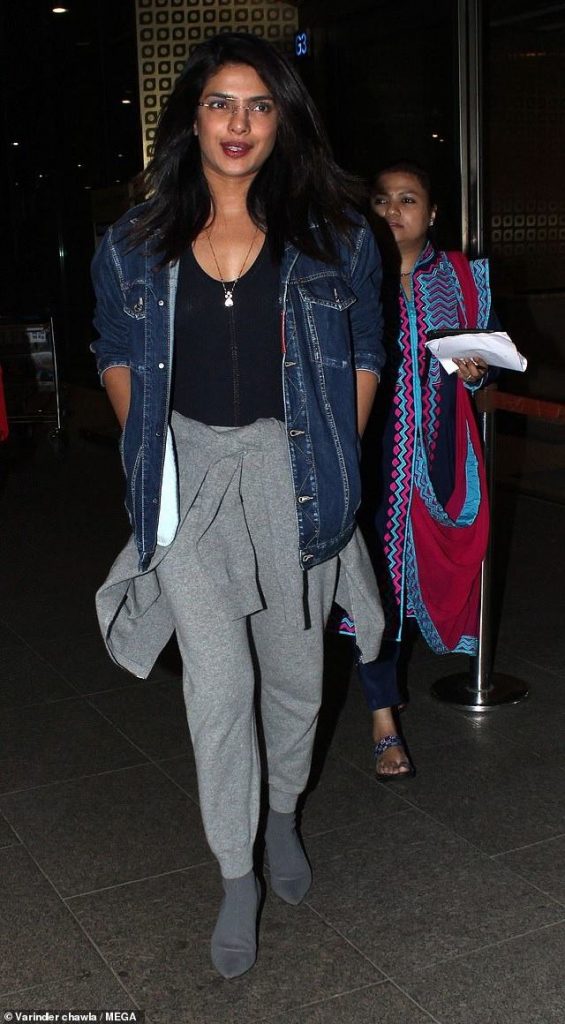 This is an actress that one reckons, can pretty much carry all kinds of looks and still ooze class. In fact, it may not be wrong to suggest that Priyanka Chopra is among those classic beauties that can never grow too old for carrying any sense of fashion.
Here, she gives us a simple idea as to how might the grey color and classic blue denims might be tied. In fact, honestly speaking, few other things can make as big an impression as blue denim that is neatly carried.
But what remains key here is to match the blue denim with a color that can make the combination gel well together. This is actually a simple fashion look that can be availed without spending a hell of a buck.
Katrina's simple yet charming beanie cap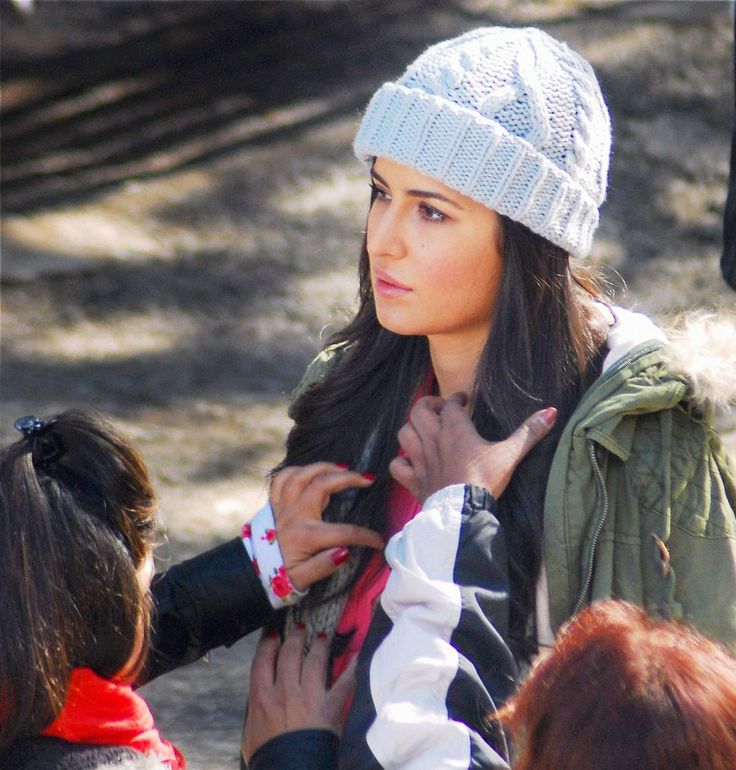 Often, we are so lost in getting the right combination of the jacket and pants that we tend to forget the small and effective things, such as the pattern of the cap or hat that can give us a truly dignified look, despite not being such a big or dashing article in the overall dress, altogether!
What can be a better example of the above other than noting the wintery beany cap used by Katrina Kaif- an actress that's quite simply, unforgettably beautiful.
In fact, it's not even too expensive to sport the near-perfect wintery look as exemplified by Katrina above. You just need a not so bright color in the beanie cap to top up the simple jacket and matching pants look! Go ahead and style yourself in the way our actresses have in highlighting trends dominating Bollywood winter fashion in 2019.