Humans have been blessed with five senses and one of them is the sense of smell. It throws you off when something or someone smells bad. Enter deodorants, perfumes, body mists and what not. Enter chemical heavy deodorants and anti-perspirants which did wonders for the odor but not so much for the body. This is when natural deodorants came into demand. The shift from chemicals to natural deodorants has been on the rise leading to the increase in the usage of the latter. There are many options but here are few of the best vegan deodorants for men in the business. 
If you need guidance in making the best choice in buying the best vegan deodorant, you're at the right place. We have got you covered.
1. CAVEMEN NATURALS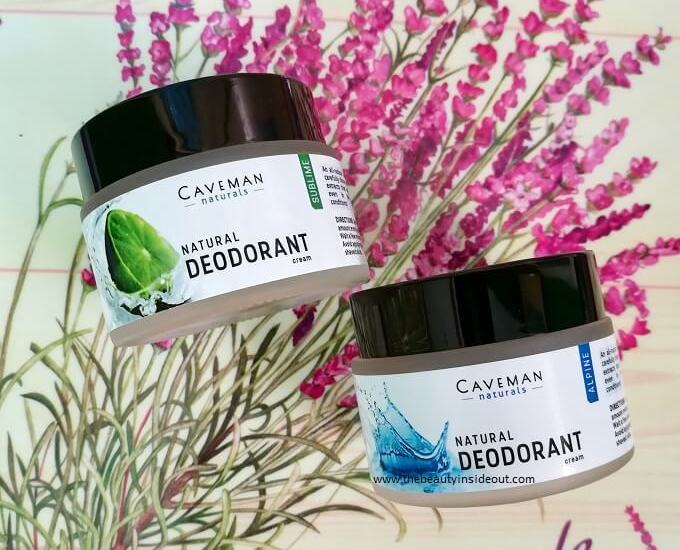 This is the very first 100% certified vegan deodorant in India. Once you use, you won't feel like using any other one. This tried and tested deodorant gives you freshness which lasts upto 24 hours. The major components of this are ocean extracted minerals and tea tree oil.
It functions by neutralizing the odor causing bacteria and not by blocking the pores with aluminum salts. While the essential oils evaporate within 3-4 hours, it makes sure that you don't smell bad for the rest of the day by normalizing the bacteria. This small 50g bottle costs somewhere between 500-600 bucks but lasts for upto 3-4 months. Definitely a worthy purchase!
2. HERBAN COWBOY FOREST DEODORANT
This is your go-to vegan deodorant on lazy and leisure days. The woodsy fragrance will keep you fresh for straight 12 hours. It does not clog the sweat pores or block the sweat glands but instead naturally stops the odor. This deodorant isn't recommended for people who have too much of running around to do nor for those who naturally sweat a lot. The fragrance is mild and cannot combat much odor. However, this keeps you fresh for when you go for a meeting or a date or anything which is for a short while. While being all natural and harmless for the skin, the company also packages this in recyclable packaging so that there is less harm to the body and to the planet.
3. SEER SECRETS DEODORANT CREAM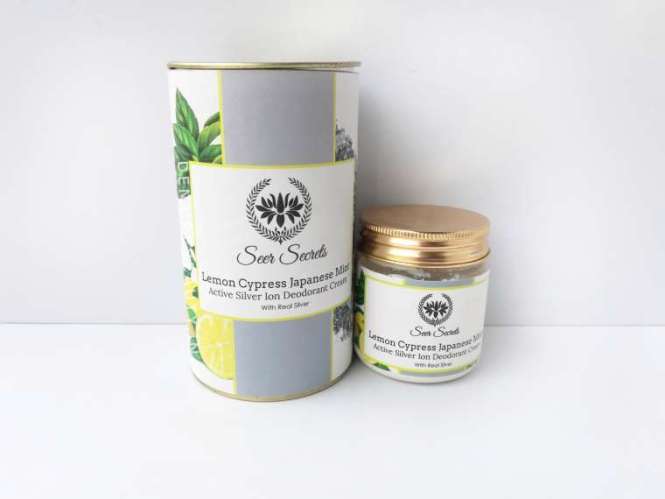 This Unisex vegan deodorant cream is enriched with the goodness of lemon, cypress and Japanese mint. This is not a perfume but keeps you odor free for 6-8 hours! While acting as an odor killer, it also keeps fungal infections at bay. This cream can be used in genital areas, neck and between toes. It keeps fungus and rashes at bay. It has a mild whitening and bleaching effect which keeps the area clean and dry. If you are looking for something which maintains your body both from the inside and the outside then this is the one!
4. SOAPWORKS NATURAL DEODORANT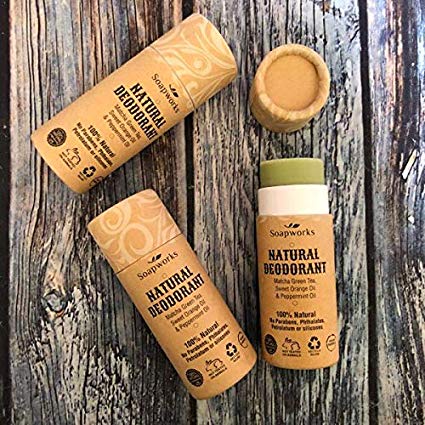 This handmade deodorant is possibly the purest vegan deodorant in the Indian market right now. This zero waste brand provides you with the best protection against odor for 24 hours. It is specially formulated for sensitive skin with natural ingredients such as coconut oil, essential oils like sweet orange and peppermint and matcha green tea extracts. This is another unisex deodorant which won't leave you disappointed!
5. SUPER SMELLY WHOOSH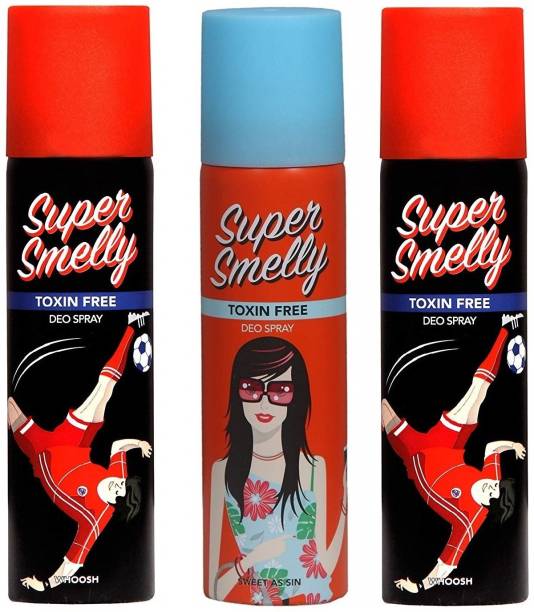 First off, the name in itself generates enough interest in the mind. It combines the best of the ingredients for skin – tea tree oil and aloe vera. It contains skin-replenishing agents. The products have been clinically and dermatologically tested so you're assured that this product contains no harm. The packaging is entirely recyclable so that's one less worry for the nature. Although it is a gas based deodorant, the alcohol in it is of vegetable origin. Moreover it is super affordable and can be used by both kids and adults.