We are so much surrounded with happy ending in books, music, and movies, that when it doesn't translate to your own story, one is left with nothing but more agonizing pain. This is the very reason why books with sad endings are becoming more and more successful among the readers because they teach you to live even after everything drowns around you.
If we're being honest, there's nothing more painful and life ending than going through a heartbreak at times, because one seriously doesn't know what they should be doing with their life anymore. It happens to the best of us and the only things that can save us from drenching in sorrow at all times are by indulging in something beautiful and calming.
And, reading is absolutely the best at it.
There are so many books written by people on heartbreaks and how they were able to move past it. These heartbreak books not only calm your broken heart but also provides one a hope of love. They teach one that no matter how bad the last incidence was, there's something extremely beautiful and worth the wait waiting for you, a love that you can call your own and be with. Sometimes it's another person, but most of the time it's you, yourself.
Check out 6 of the best heartbreak books that can mend any broken heart, or at least push the reader to do it.
1. Tender Is The Night by F.Scott Fitzgerald
It's a story about a psychiatrist marrying his rich mental patient and how the couple falls in love and struggled with it. It's also a story about loneliness but above all Tender Is The Night is about the need to love and belong.
Best Quote: The more I want to be oblivious, the less I can be. Life and light will not let me be.
2. He's Just Not That Into You by Greg Behrendt and Liz Tuccillo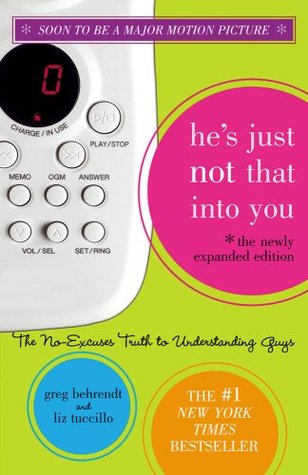 Consider this book to be a wake-up call for you in the world of dating and heartbreaks. He's Just Not That Into You based on a popular episode of Sex and the City educates otherwise smart women on how to tell when a guy just doesn't like them enough, so they can stop wasting time making excuses for a dead-end relationship. This book acts as a guide that one should go through in order to save themselves from a heartbreak.
Best Quote: Don't spend your time on and give your heart to any guy who makes you wonder about anything related to his feelings for you.
3. Him, Her, Him Again, The End of Him by Patricia Marx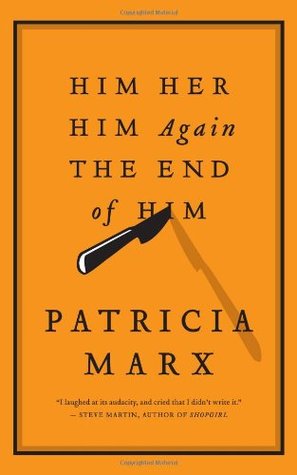 This is not your usual sappy book on heartbreak and moving on, it's a comic novel about one woman's fixation on her first boyfriend. The female lead of the story is written in such a way that you can't help but fall in love with her, along with an urge to throttle her at all times, which makes the character even more amazing, to be honest.
Best Quote: But that's typical of me. "This is going to end in tears," I tell myself every time I balance a cup of coffee on the upholstered arm of the chair I'm sitting on. And then, lo and behold, the cup topples and even before it lands, I tell myself, "Told me so!" Not to spell out, or spill out, one of the metaphors of my life, but I always do the stupid thing and then I do it again. I never learn.
4. High Fidelity by Nick Hornby
This heartbreak book is written from a male perspective which makes the entire premise of this novel an even more interesting read. It tells you the story of a music addict who decides to make a list of his own 'top 5' breakups. This would make you think about your own breakup story in a way which almost revolutionary. However, more than anything else, this book would make you feel like you know what the main character is feeling, even when you're worlds apart from him.
Best Quote: Sentimental music has this great way of taking you back somewhere at the same time that it takes you forward, so you feel nostalgic and hopeful all at the same time.
5. Six-Word Memoirs on Love and Heartbreak by Larry Smith
Ever thought that a heartbreak can be described in mere six words? Even we didn't which makes this book to be all the more interesting to come across. Containing hundred personal stories about the pinnacles and pitfalls of romance, this book is brilliant in terms of the brevity with which it presents itself, yet how wonderfully it gets the message across.
Best Quote: Unrequited love is just another addiction.
6. Eat, Pray, Love by Elizabeth Gilbert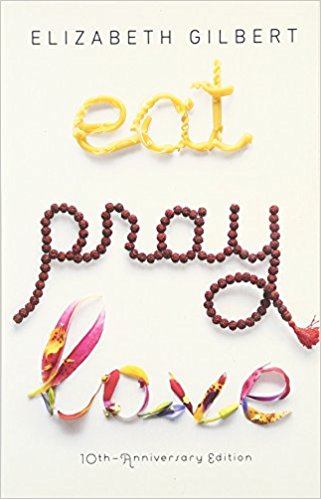 We can't just talk about heartbreak books and leave Elizabeth Gilbert's Eat, Pray, Love out of it, it won't bring justice to the list. It's a story about a woman who does everything she ever wanted to do after her divorce. She visits Italy, India and Indonesia in the quest of finding her true self which somehow became obsolete in all her married years.
Best Quote: You need to learn how to select your thoughts just the same way you select your clothes every day. This is a power you can cultivate. If you want to control things in your life so bad, work on the mind. That's the only thing you should be trying to control.
Each and every one of these six heartbreak books offer something different and unique in their own ways, in order to mend the broken heart. But at the end of it all, they all state something similar to each other and that is to love yourself above everything.
Jyotsna Amla