As soon as Dermi Cool's first advertisement comes up on our television screens, we know that summer is here, but this year it seems that we would need more than a Dermi cool to keep ourselves cool. Since air conditioning is not a viable option for everyone, we have compiled a list of best cooler for room under 10000 in India 2019.
These are not like your old and bulky coolers from your childhood that used to make a lot of noise and sleeping under one of those was a task in itself, though they certainly used to chill the room down. These are the new-age coolers that look chic, are affordable and can be fitted into almost any room. Plus, it is both easy on the pocket while buying, as well as, in the maintenance part and these ones also don't consume a lot of power which means a restricted electricity bill.
So, here's a detailed list about some of the best cooler for room under 10000 for everyone who needs a cold room, asap. Also, most of these coolers are available online which means you don't even need to leave your room and face the heat to get one of them.
1. Crompton Greaves Ozone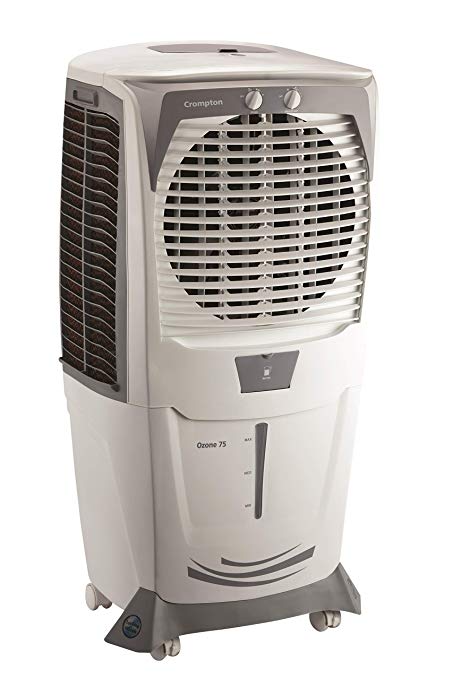 Crompton is one brand that has been making some of the best coolers in India for the longest time. Even this particular one from the company is a bestseller on Amazon and is known for its strong cooling effect for larger rooms. It's compact, durable and is mildly noisy on lower levels. Because it has a fiber body, it's both light and portable to move around without much fuss.


2. Kenstar Tower Air Cooler with Remote Controller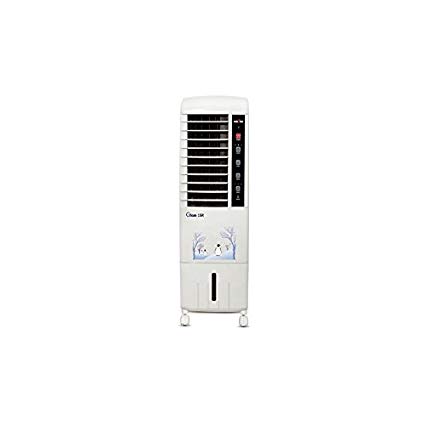 This one is for everyone who would like to have a swanky cooler that doesn't take up too much space and can be operated with a remote. It is a 15L cooler and can throw air up to 24 feet. There are three different levels to choose from and much like any other cooler, even this one needs some space for cross ventilation to keep the humidity in the room in check.


3. Symphony Hicool Air Cooler
If you're genuinely looking for one of the best coolers for room under 10000 and have a big room to cool down then this is seriously the one for you. With this particular model, you can have a cool temperature in your room, even when there is freaking 42 degrees out. Ideal for a room size of 175 sq. feet, this cooler comes with remote control and also has an alarm feature to let you know that the water in it is finishing up. With all of these great features and great price point, this is certainly one of the best coolers in India in 2019.


4. Hindware SNOWCREST 85-H Desert Air Cooler
If you're a big desert cooler fan then this, best cooler under 10000, is certainly for you. It consists of a 5 blade fan and an ice compartment on top, and you only need to keep it on a medium level to have a cool and great night of sleep. It is portable and is definitely bigger in size, in comparison to other coolers on this list which makes it work even more believable. Plus, it comes with a gorgeous lavender design on top of it.


5. Kenstar Cyclone-12
Another big desert cooler for people with larger rooms and more people to cool down. Kenstar is known for making some of the best coolers in India and that too in a limited budget range which makes them a good choice for your next cooler. As for this particular model, it is an amazing and one of the best coolers for room under 10000 which is capable of cooling an area of 75 sqr meters. The entire thing is so powerful that it literally takes minutes to cool a larger room, plus, it can also be operated on an inverter which means that your good night's sleep is now not dependent on whether or not the electricity stays.


These were some of the best coolers in India in 2019 to choose from and all of them are under the budget of 10000 bucks which is absolutely amazing. Choose the one you liked the most and have a chilled summer.