Children as young as five may start reading, but it is really around age seven or eight that they start displaying signs of independent taste and choice in books. They may still need some guidance about what to read and where to start from. Middle childhood and pre-teens are a very delicate age for your child as he or she is not a 'kid' anymore yet not understanding and responsible as a young adult. They look up to you for making the right choice and also for some companionship at times. We have saved you from a hassle of compiling books. Here are the best books for children to keep them hooked and develop a habit of reading.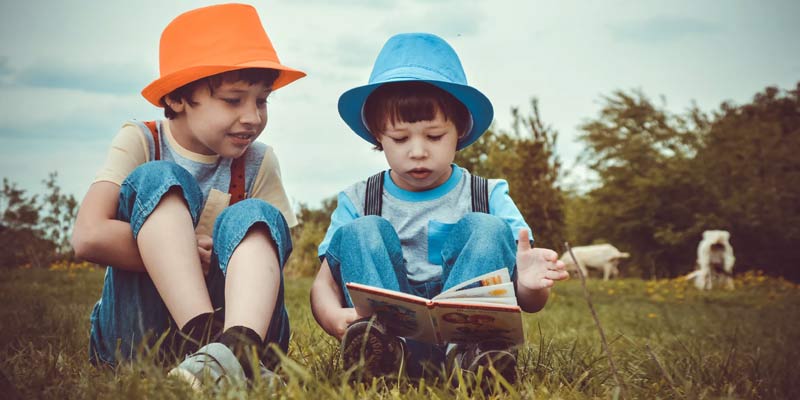 This is the time when your child needs encouragement to pay attention to the storyline and plot details. You can even set some reading goals with some rewards. This will be like adding an impetus to the growing curiosity within them. A good reading habit once inculcated will lead your young reader to many good thought and habits and help in their overall personality development as well.
We have compiled a list of most read books by beginners in the United States. Have a look –
Nancy Drew Series – This one is a favorite with young girls and gives them ideas about how to be focused and independent.
The Secret Lake – this one is the kind of mystery stories all young people like. Children associated with the sibling's time-slip adventures.
The Hardy Boys – This is another classic where amateur sleuth's trump their adult counterparts to give children an interesting read.
Percy Jackson and the Olympians – The plot involves a young protagonist travelling across the United States to fulfill quests. This is enough to keep a child hooked.
Peter Pan – The amazing story involving imaginary places and fairies puts forward the eternal question to your child – to remain a child or to grow up which is inevitable. It is one of the best books for children & surely makes for an interesting read.
Suggested Read: Why is learning Music Early good for Children's brains?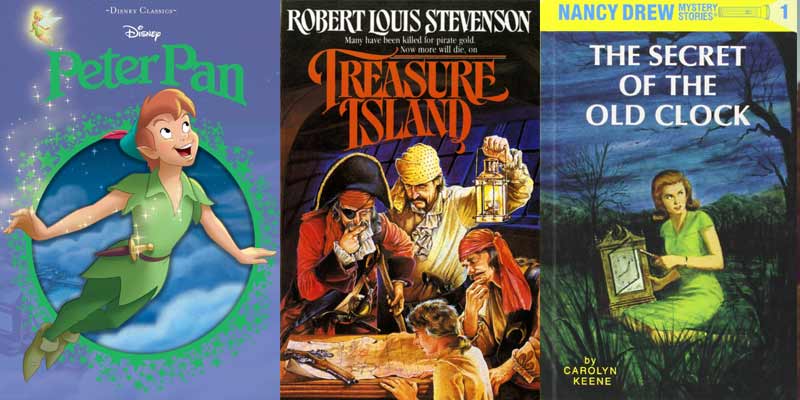 Treasure Island – This is a longish classic but is fast-paced and has a lesson or two in store about people and the choices they make.
The Complete Cookbook for Young Chefs – America's Test Kitchen is a top-rated TV show. Their book will encourage the hidden chefs in your children to explore what they love and are capable of.
National Geographic Kids Why? –If you want a break from answering the unending series of questions posed by chatty ten-year-olds, this is the book to buy for them.
Difficult Riddles For Smart Kids – As you can guess, this can be a good attempt to make your child feel accomplished and keep him busy for a while.
Diary of a Wimpy Kid – Every child should read this book about experiences at a middle school and help them understand what to do and what not to do.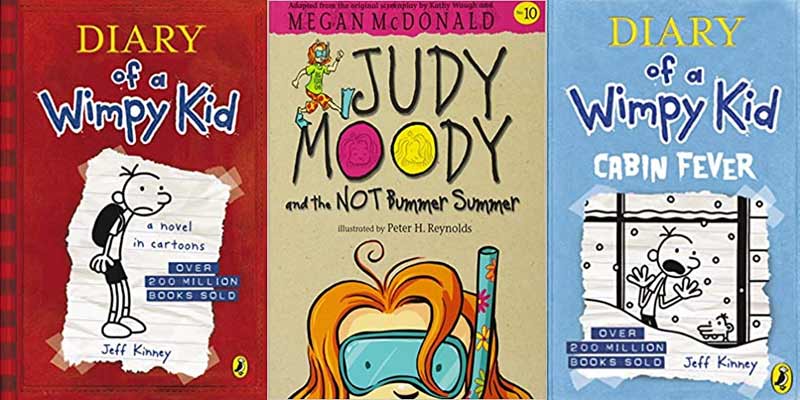 Judy Moody – This book is about a third graders' funny and sarcastic take on everyday life at the school are best read in sequence as they have lessons to be learnt from experiences.
American Girl Series – This series of 22 books help your child read diversely, learn about people and experiences based on pre-teen girl characters from various periods of history including the 21st century.
I know what you are thinking. I did not miss the Harry Potter books and Matilda. I just believe they require a bit more of parental guidance for some of their dark twists. So I leave it up to you when you want to give your super imaginative and curious child access to these books.
Suggested Read: Are Social Media Youtube stars encouraging kids to eat more calories?
A good book gives your child many hours of happy reading and imaginative play of various kinds. It helps them empathize with fictional characters from diverse backgrounds and may even nurture a budding writer of the future. These were some of the best books for children, happy reading.
And as Diane Duane rightly said –
"Reading one book is like eating one potato chip."–