The need of every Indian household isn't television anymore, it is an air purifier. The alarming levels of pollution in most cities in India have made it nearly impossible to go out for prolonged periods due to the fear of respiratory illnesses. An air purifier helps in keeping the air pollution at bay and keeps the environment inside the house fresh and healthy. Traditional techniques like keeping plants like aloe vera, bamboo, snake plant, etc can also be followed. But technology has fastened the air cleaning process. One must keep in mind that the same air purifier may not work in 2 different cities because of their different population levels.
As per the WHO(World Health Organization), out of 20 most polluted cities in the word, 15 are present in India. Thus, to improve the air quality inside, one needs to be equipped with an air purifier at all times. Especially in households with elderly citizens and children. The demand for air purifiers in India is increasing so much that many companies have started manufacturing them to their benefit. This article aims to help you make the right choice. Following are some of the best air purifier in India for home.
1. Panasonic F-PBJ30ARD Air Purifier – best air purifier in India
This Panasonic 'ideas for life' product is a super reliable and affordable product. It gives you quality air around you without you having to spend a lot to get this. Some of its superb features are Spot air mode and eco mode. Spot air mode cleans a specific area quickly while eco mode ensures that it conserves energy while filtering pollutants. It also comes with a child lock which disables the operation of the display panel ensuring that no child unintentionally hampers with it. It comes with a turbo mode which can be used when there is a lot of pollution in the room, especially after smoking, this cleans the room up quickly. This purifier reminds you of cleaning its filter and also lets you know the air quality through its display of pollution level around you. It can also be kept at sleep mode. So many features at such a price is a complete package! these all features makes this purifier as the best air purifier in India for Home.


2. Philips Aerasense Air Purifier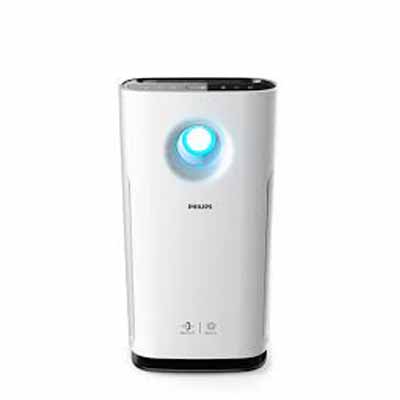 This brand name is enough to convince anyone to buy its products. Philips is the most preferred brand for air purifiers. This super purifier has 3 different types of shields – NanoProtect HEPA filter, Allergen mode and VitaShield. These filters ensure that it naturally removes all pollutant particles, even as small as 0.02um. The technology is tested at Germany so one need not worry about the quality assurance of this product. The aerasense technology detects even the slightest change in the environment and accordingly adjusts its cleaning mechanism. You can get this purifier for around 22K-23K rupees and it is totally worth the cost!


3. Dyson Air Purifier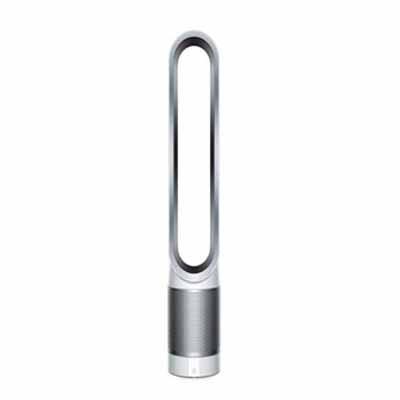 Nothing can go wrong with Dyson air purifiers. These purifiers come at a high cost but provide the best of air-purifying mechanisms. The HEPA filter can purify pollutants as small as 0.01microns. It ensures that none of the impurities are spread back into the room. It is a smart purifier as you can control the environment around this device through your smartphone. And other models also have wifi connectivity. Its dual usage as a fan and air purifier is a plus point. This can purify large space due to its air multiplier and oscillation technology.


4. Honeywell Air Purifier
Honeywell air purifiers are a new addition to the market but its reviews and usage have been excellent, making it one of the most preferred brands in India. The filter has a long life in terms of usage. If used 8 hours a day on an average, its filter runs for an entire year. This is an 'Ozone Free' purifier which means that doesn't emit any toxic gas while filtering the air. If you don't want to spend much on air purifiers, this one is for you as it costs below 10k and has superb features which will provide you the best surrounding air.


Also Read – Can Air Purifiers Reduce The Risk Of Corona Infection?
5. MI AIR PURIFIER
MI air purifier is another purifier which is super affordable and has great features. It provides 3 layer filtration which means it can remove even the smallest pollutants. It comes with an OLED display and laser particle sensor. It has a Wi-Fi connection and it can be controlled by connecting it to Alexa. It is silent and energy-efficient while it can also adjust its panel brightness as per its ambiance so you don't get disturbed in your sleep. This product comes with a 1-year warranty. For such a good purifier at only 10k, it is definitely worth buying!