Astaberry Biosciences has introduced its new Papaya Sunscreen Crème which has been formulated while keeping in mind the fantastic benefits of Papaya for the skin. The Papaya provides moisturization, clarifies pigmentation, reduces dark circles, evades wrinkles and removes tan. The Astaberry Papaya Sunscreen Crème is a wholesome product to prevent the harmful effects of the damaging UV-Rays which has SPF-30.
This Sun Protecting Crème contains natural skin moisturizers and the Papaya Enzymes help in reducing the dark spots. The broad spectrum of sun protection is very long lasting and water resistant. It improves skin moisturization and also prevents the occurrence of blemishes and freckles.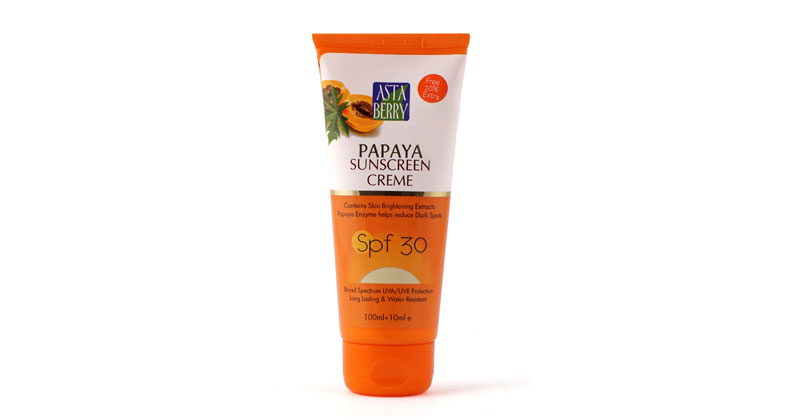 This product not only protects the skin from the harsh effects of UVA/UVB but also, has a skin brightening extract which makes the skin glowing and radiant always.
All these benefits of the product make it ideal for it to be used by one and all, throughout the year. The Ayurvedic touch to all the products of Astaberry, eventually result in the elevation of skin naturally.
The Astaberry Papaya Sunscreen Crème comes in a white and yellow tube that has effective results for the skin. It is a premium sunscreen with SPF 30 is for just Rs. 150 for 100ml + 10 ml and is available all across retail, modern outlets and e-commerce portals.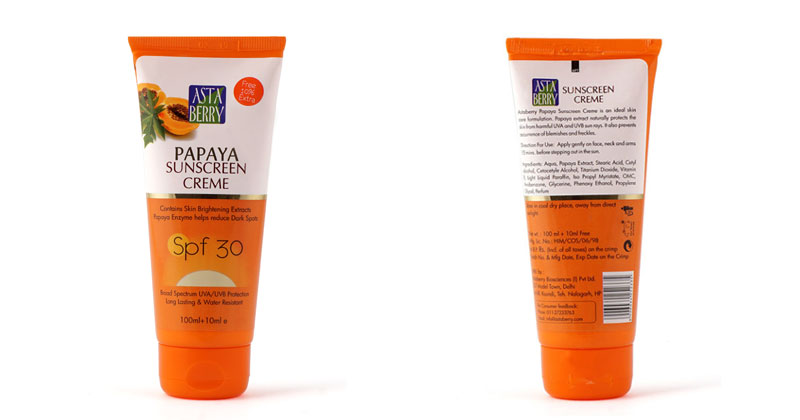 If you are also looking for a broad sun protection factor with effective results, then get your hands on Papaya Sunscreen Crème with SPF 30 by Astaberry Biosciences.
Astaberry Biosciences provides best-quality a complete range of skincare, hair care & personal care products along with organic cosmetics products to customer's at most affordable prices. Their products are enriched with the goodness of Ayurveda, the age old Indian science based on active natural ingredients, blended with modern formulation & individual fragrances.