These books will make you fall in love with everything that Mussoorie has to offer, and that includes the scenic beauty and classic literature.
How many times in a day do you think about simply colliding with a good book and a cup of coffee at a place that has everything that a reader loves? From peace to scenic beauty, from serenity to friendly locals, we desire everything that is often absent from the rush of this city life. Yes, chaos is beautiful at times, however, the beauty soon starts to fade when you are stuck in the monotony of it.
It's then that places like Mussoorie and other such stations come to our rescue.
Mussoorie has been one of the most popular hill stations for the authors in our country, and similarly for others who love to rest in a place surrounded by peace and tranquility. I still remember the time when Mussoorie was everyone's first choice in the North to spend an amazing summer holiday. Plus, growing up reading various Indian and international authors, the concept of simply reading and writing in Mussoorie got stuck with me, over the years.
Blame it on the authors or the stories that they write, all of us readers have a longing for places that minutely resemble the daffodil covered lands of that where they lived. And, then there were authors who actually came and reside in Mussoorie. One of the most well-known authors, Ruskin Bond shifted to Mussoorie in 1963 and ever since then, one of our favourite children's book author could be found in a small bookstore, with a huge line of readers dying to meet him.
Apart from Bond, various other authors are also living in the tranquility of Mussoorie, and that includes, Stephen Alter, Tom Alter, Ganesh Saili and Bill Aitken. Mussoorie has also been a birthplace of various authors like Anita Desai and others.
Known as the Queen of Hills, Mussoorie is also the Queen of literary icons.
Today we decided to gather 6 books that will immediately make you fall in love with Mussoorie. Plus, you would want to visit this hill station as soon as you finish reading these books.
1. The Longest Race by Tom Alter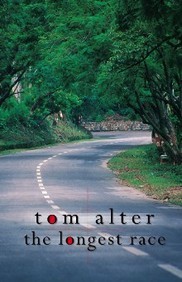 A story about a small town boy Bahadur who just wants to run and run for his life. The Longest Race tells the journey of a young talent and how everyone wants to ride on his success. The author beautifully describes all the paths around Mussoorie that Bahadur runs on and it's mesmerising, to say the least.
2. Roads To Mussoorie by Ruskin Bond
In Roads To Mussoorie, Ruskin Bond tells the stories of how his surroundings in Mussoorie played a crucial role in his life and work. Bond beautifully describes his journeys to, from and around Mussoorie with words that would get stuck with you for a long time, even after you finished it.
3. The Raja of Harsil: The Legend Of Frederick 'Pahari' Wilson by Robert Hutchison
It's one of the most well-researched and well-versed biographies of Frederick Wilson who lived a rather great life. His role in the modernisation of Garhwal region is very crucial, yet very few people actually know or talk about it. In this novel, you would get to experience Mussoorie under the company raj and how different it became under it.
4. Letters Of A Mussoorie Merchant by Mauger Fitzhugh Monk
If history combined with travel excite you then Letters Of A Mussoorie would be an interesting read for you. The novel is a fascinating first-person account of the British Raj in the early part of the 18th century India. Plus, it would give you an introduction to the general lifestyle in Mussoorie and Landour at that time in history.
5. Gupp and Gossip From The Hills by Ganesh Salli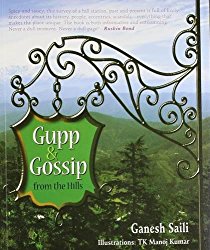 Ganesh Salli is considered a 'Mussoorie Consul' by many and that is because of his sheer ability to transcend the beauty of Mussoorie on paper in some of the most interesting manners. He impeccably describes the everyday scandals in a small town and hilariously jots them down in order to get readers interest.
6. The Mysterious Affairs At Styles by Agatha Christie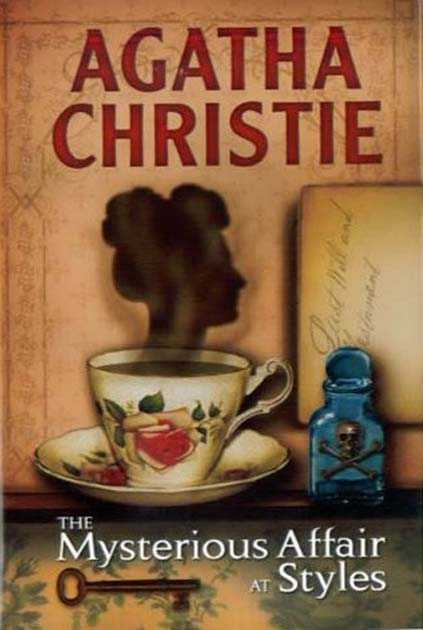 Agatha Christie is one of England's most popular crime novelist and her first novel was The Mysterious Affairs At Styles, which is based on a sensational murder that happened at the Mussoorie's Savoy Hotel in 1911. The entire story came to Christie through various classic and popular novelist. Rudyard Kipling pitched the idea of a mysterious murder to Sir Conan Doyle who loved India and would often try to incorporate it in his writings. However, he didn't want to write a story based in Mussoorie, after which Christie somehow received the details of the story and decided to write on it. But even the publishers didn't want the story to be set in Mussoorie after which the setting was changed to Essex. Yet, every detail about the Hotel still stands true.
All of these books bring justice to the beauty of Mussoorie and how life simply settles in here. Do check them out.
Jyotsna Amla