The shift from summers to winters have started and it will be not long before the climate becomes cool & dry. But what is the relation between winters & air purifiers? Well, it is the increase in pollution that generally tends with the onset of winter and reaches its peak in Diwali onwards. This year it is not just pollution we have to look out for but Coronavirus as well. Popular brands have come up with air purifiers that they deem to work against virus and bacteria by clearing them out from the indoor-air/atmosphere. Here are some of the best and value for money air purifiers with HEPA filters that as per company claims protect against viruses and bacteria as well.
One might think that whether there is a need for installing an air purifier in the house but according to report by WHO, 4.3 million people die every year from being exposed to household air pollution. From chemicals in cleaning products to hair sprays, from dust to pollen, our beloved homes aren't as clean as we expect them to be. This alarming complication has led to an increase in the sale of air purifiers but choosing from the Best Air Purifiers In India can be a tricky task.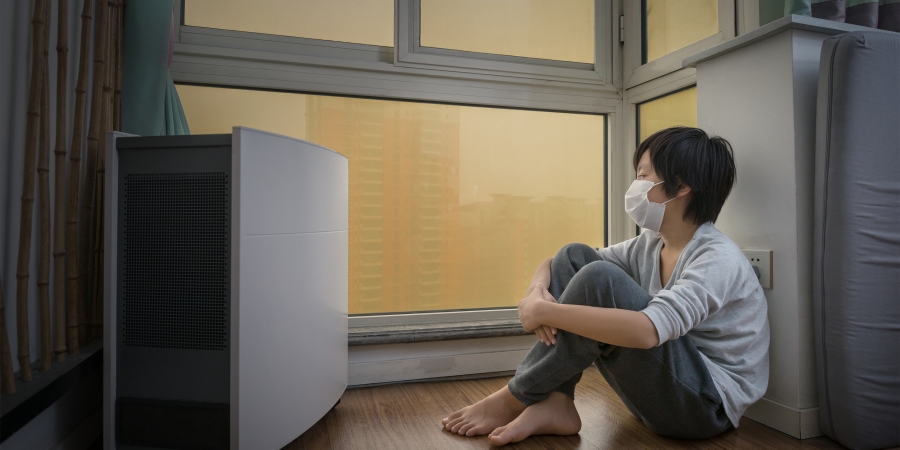 While Most people buy air purifiers in hopes of easing asthma or allergies, we have seen a rise in inclination towards these cleansers from others, as well. But with no industry standards in place, Indian buyers are at the mercy of brands.
We have a plethora of options ranging from Rs 8000 to Rs 100,000 and since the maximum limit is not everyone's cup of tea, we have gathered the Best Air Purifiers In India that you can buy with a maximum budget of Rs 50,000.
While some might think that the obvious choice is to grab the most expensive on this list, we would like to make it clear that each and every mention on our list of 'Best Air Purifiers In India' excels in its basic responsibility i.e. cleansing the air around you.
5 Best Air Purifiers In India: The Affordable Yet Effective Cleansers
1. Panasonic F-PXF35MKU(D) – Best Air Purifiers In India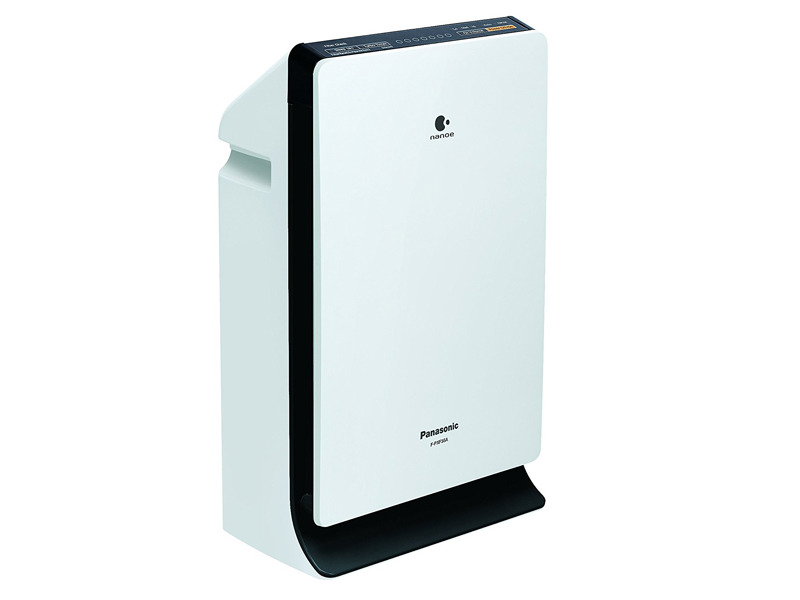 Panasonic F-PXF35MKU(D) comes with a feature called nano purification which is claimed to combat viruses, odors, bacteria, and allergens. Its composite air filters, including de-odorization filter and HEPA composite filter, promises to remove 99.97% of PM 2.5 (Particulate matter) particles. Currently selling at Rs 10,820, after a discount of Rs 9,296, this Panasonic air purifier comes with auto sleep mode for up to 8 hours.
2. Eureka Forbes Aeroguard AP 500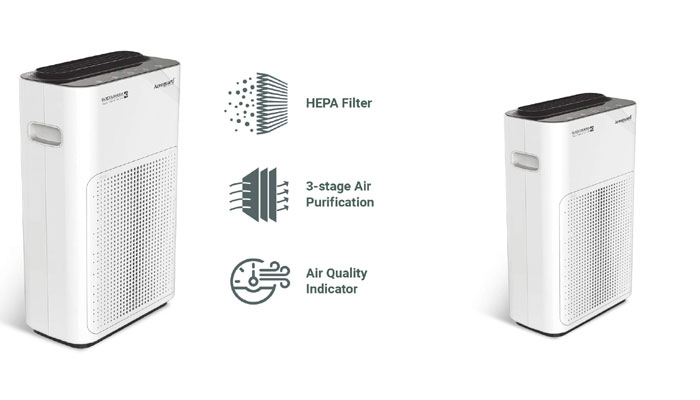 Available at Rs 8,990 (MRP Rs 13,990), Eureka Forbes Aeroguard AP 500 comes with a HEPA filter & 3-stage filtration process claiming to offer 215m3/hour Clean Air Delivery Rate (CADR). With a total of three filters, it comes with pre filter, active carbon filter and active HEPA filter. Other features include less noise levels, air quality indicator as well as smart sensor technology enabling filter change alarms.

3. Philips AC4372/10 – Best Air Purifiers In India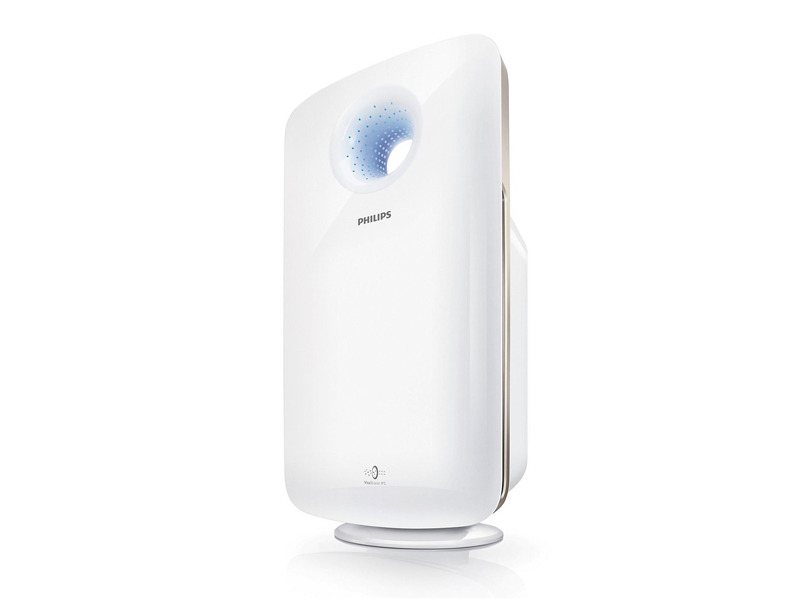 This Philips air purifier is the most expensive mention on our list of 'best air purifiers in India' with an asking price of Rs 45,349 on Amazon, after a discount of Rs 4,646. Philips AC4372/10 comes with 4-step LED indicators which show air quality level while a light sensor automatically turns off lights at night and lowers speed as well as noise levels in silent mode.

With noise levels of 38dB, it comes with six settings in fan speed and a child lock. It features four filters including HEPA filter, pre-filter and activated carbon filter, all responsible for delivering clean area delivery rate of 341 m3/h.
Also Read: The Quest For Best Coffee Makers In India For A Perfect Brew Ends Here
4. Honeywell Air Touch-S8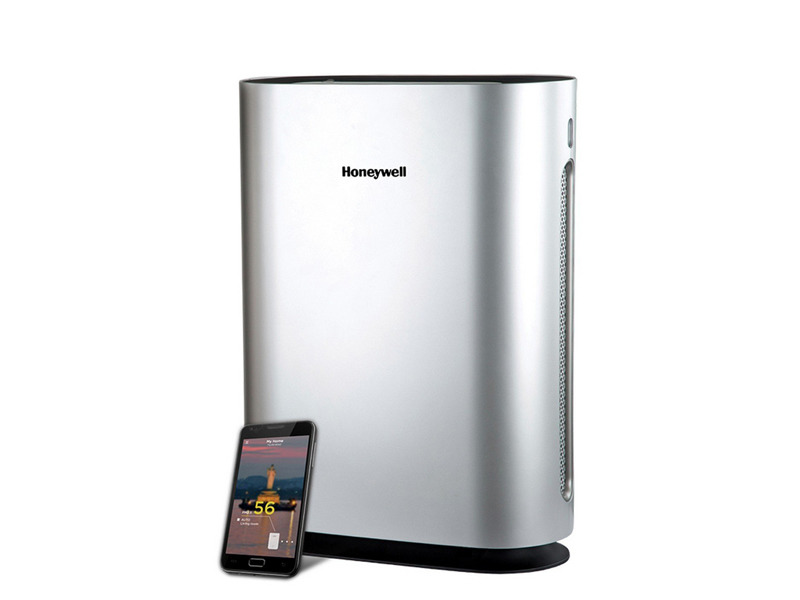 Available at Rs 19,000 on Amazon after a discount of Rs 14,491, Honeywell Air Touch-S8 is one of the most high-tech mentions on our list of 'best air purifiers in India'. While it is a Wi-Fi enabled air purifier which can be controlled with Honeywell's own Hplus app which is available on both iOS as well as Android OS.

Air Touch-S8 provides an indoor air quality indication in real time and filter health indication on the Hplus app. It features a three-stage filtration system which is claimed to remove 99% of pollutants and seven fan-speed modes. It comes with HEPA grade H11 and 300m3/h CADR filter which removes PM 2.5 while noise levels range between 23-53 dB, according to the fan speed.
5. Kent Aura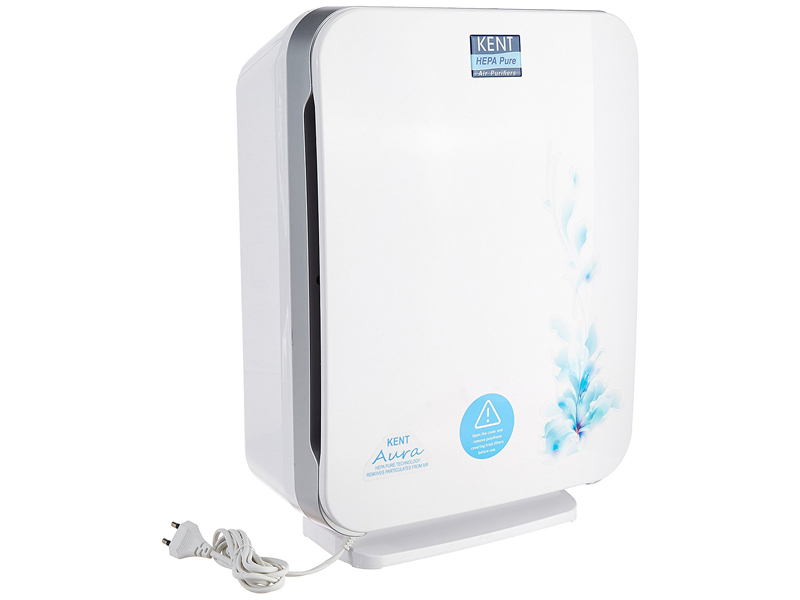 This is one of the highest selling air purifiers in India and also has a huge discount going on. With an MRP of Rs 16,000, Kent Aura is available on Amazon India as well as Flipkart for Rs 11,200.
With an effective room area of up to 27 square-meter, it has been rated to deliver noise level of less than 60dB and offers CADR rate of 180 m3/h. Kent Aura also comes with HEPA technology filters which remove PM2.5 particles by using a three-stage mechanism and features an inbuilt sensor, as well as air quality, LED display which indicates air quality levels in three colors- red for poor, pink for good and blue for excellent. It also comes with an ionizer mode, which breaks smaller pollutant particles in order to improve air quality.

Honourable Mentions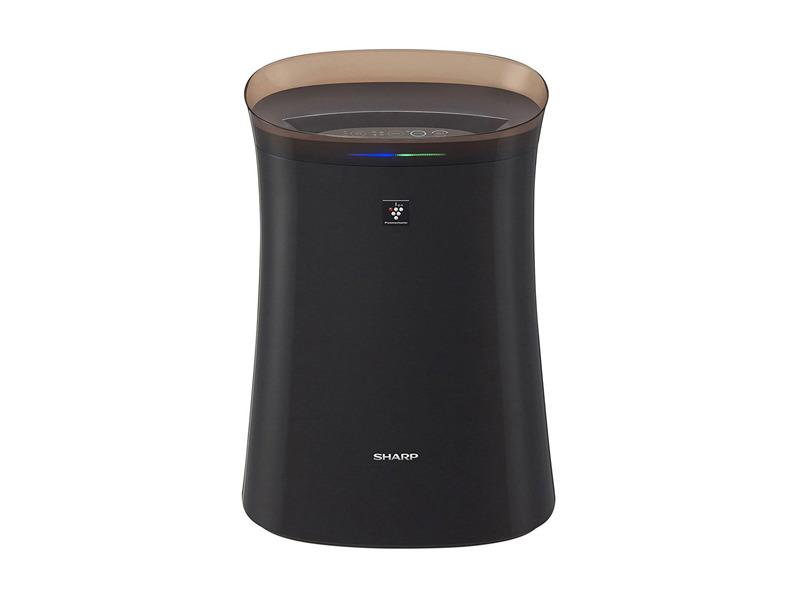 Priced at Rs 15,990, Sharp FP-F40E air purifier is currently selling at Rs 9,990. It has a three-mode setting for high, medium and low Air Delivery Rate of 240, 150 and 90m3/hour respectively. It also comes with passive HEPA filters and is rated to apprehend 99.97% of 0.3-micron dust particles.
Also Read: 10 Best Mobile Accessories Everyone Needs to Have by Their Side
Mi Air Purifier 3

©MI
Using ultra-dense Toray EPA filter, Xiaomi Mi Air Purifier 3 offers resilience from pollen grains, PM 2.5, dust and dirt particles among other allergic components. Priced at Rs. 9,999, it is equipped with an aerodynamic system, it provides a 380m3/h CADR and circulates clean air in 484 sqft area.

While it comes with an activated carbon filter to filter harmful gases as well as bad odor from the air, it also features a smart control system that allows users to control this purifier with Mi Home App on their smartphones.