Which is the world's second-best country for women? Ever thought about this one? Well, you may or may not have! But time to find about it here.
The world cannot function or be built on puritanical thoughts of austerity. For it to evolve and exhibit dynamism, it needs to continuously factor in the principle of 'all-inclusiveness!' Some call it oneness and equal representation.
But a common gumption, one that's not exactly unfounded and based on irrationality is that to this day, in a part of the 21st century world where the world is commonly engaging online, uniting in varied meaningful causes of activism, furthering human rights, there still are not enough women in leadership roles or simply, positions from where they can contribute to positive change in the society.
To that regard the news that there are countries, after all, that happen to put women in the mainstream of affairs, beside men, not trailing the menfolk is definitely a positive development.
Add to that a recent news that catapulted to the world's attention regarding the world's second-best country for women. If in case you are wondering about what nation that is, here's what you ought to know.
A country that is commonly identified for being straight out of a fairy tale book given its mighty captivating all-encompassing natural beauty, for conjuring a mythical image where milk from the mountainous slopes and where there are as many chocolate bars as there are lush green valleys and rocky snow-capped mountains, Switzerland is the world's second-best country for women.
And that said, just what makes Switzerland the world's second-best country for women, it ought to be asked?
Well, truth be told, whether it comes to women empowerment, equal opportunities (as that of the males), employment opportunities and even, political representation, Switzerland has come out on top with flying colors.
According to a popular European news and culture platform, The Local.ch, Switzerland was recognized as the world's second-best country for women due to so many factors.
Here are the key insights from the trending piece of news:
This is the finding of a survey of 167 countries conducted by the Georgetown University's Institute for Women, Peace and Security in Washington DC, and the Peace Research Institute in Oslo.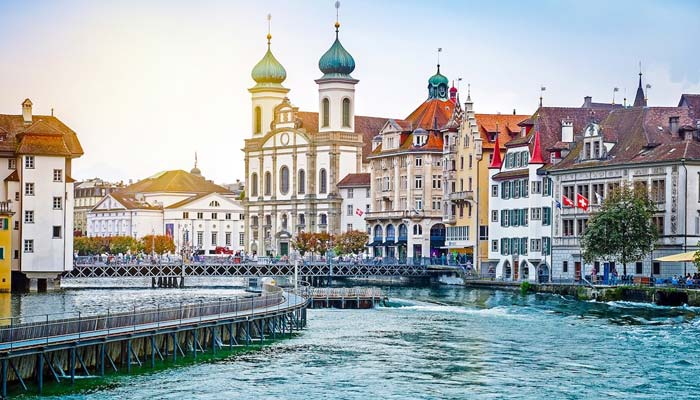 According to the survey, women in Switzerland are doing well in terms of access to education and banking services, as well as safety and protection from violence.
Their rate of employment slipped slightly in comparison to 2017, when the survey was first published. Still, at 58.9 percent, they are ahead of their counterparts in many other European countries.
The study ranked Swiss women highly, despite claims that gender inequality and other forms of discrimination are widespread. Last June, nearly half a million women demonstrated in several Swiss cities, demanding higher pay, greater equality, and more respect.
And that said, here's what is incredibly interesting from the perspective of women-pro countries.
The top 10 countries for women are all in Europe. with Norway topping the rankings, Denmark and Finland tied for the third place, followed by Iceland, Austria, the UK, Luxembourg, the Netherlands, and Sweden.