'We Indians Are Everywhere', I am just finding it hard to remember, where did I hear that dialogue but one thing that I am 100% sure about is – That dialogue is so true. We Indians are huge in population and we are just about everywhere in the world and so does in Singapore.
So, on this Diwali, the island city-state decided to shower some love to the Indian Community and Indians living out there and what they did is just very heart touching.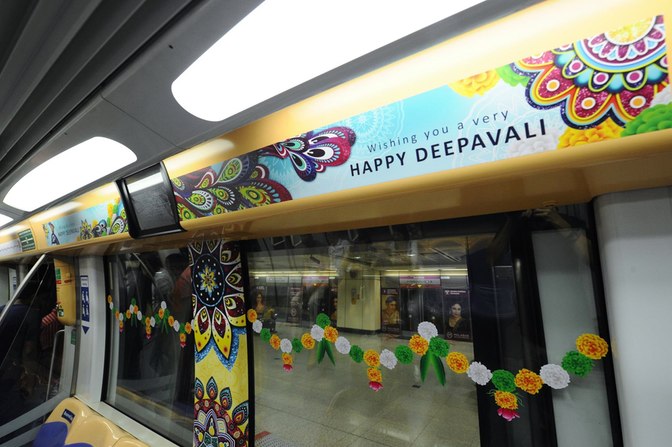 Singapore has launched special trains on 16 October in Singapore's Little India for Diwali. These trains feature fascinating colours, rangoli, flowers, diyas, lotus, peacocks and what not.
The special train is already running on the North East Line and it will continue to run till mid-November. The Minister for Transport, Khaw Boon Wan has launched this train for the Indian community.
We don't know about you but, we think it's a sweet gesture!! 
Follow us on Facebook, Twitter and Instagram for more updates. Don't forget to like and share. Do tell us your views in the comment box below.
19 October 2016
Avni S. Singh