In the wee hours of July 26, 2016 in a small town outside of Tokyo, it was a quiet night for the inmates of a facility for the mentally and physically challenged until a young man wielding a knife broke into the premises and started slashing their throats one by one. The shocked staff called the local police to report what was happening as soon as they heard about the chaos in some rooms.
The press is calling these killings in the small town of Sagamihara the worst mass killings in Japan in decades. Japan is considered a very safe country to live in and to travel to. This incident has shocked people the world over.
Soon after the killing spree, the 26 year old man behind the massacre – Satoshi Uematsu, turned himself in to the police. It was noticed that he was carrying many blood stained knives at the time of his surrender.
He told the police that he drove to the Tsukui Yamayuri-en care facility, 50 kilometres away from Tokyo and broke in after shattering a window. His stabbing spree started at around 2.10 am local time and lasted for around 40 minutes. He killed 19 residents aged 19 – 70 years. 20 out of the 25 injured are serious.
The facility houses about 150 residents and around 8 staff members were on duty at the time of the attack. Both residents and staff were equally shocked at the incident and were not able to say much about what happened at that time.
It is notable that Satoshi Uematsu had previously made a statement that he wanted that people with disabilities should simply disappear from this earth. He even wrote threatening letters to politicians, stating that  he planned to kill hundreds of disabled people while working a night shift. He was a former employee at the centre where the killings took place. in a letter to the speaker of the lower house of parliament Uematsu wrote -"My goal is a world in which the severely disabled can be euthanised, with their guardian's' consent, if they are unable to live at home and be active in society," This letter has been obtained by the Kyodo news agency.
The governor of Kanagawa prefecture, Yuji Koroiwa, has apologised for not acting on warning signs. Any link to terrorism has been ruled out. Japan has strict gun control laws and almost no one has access to firearms.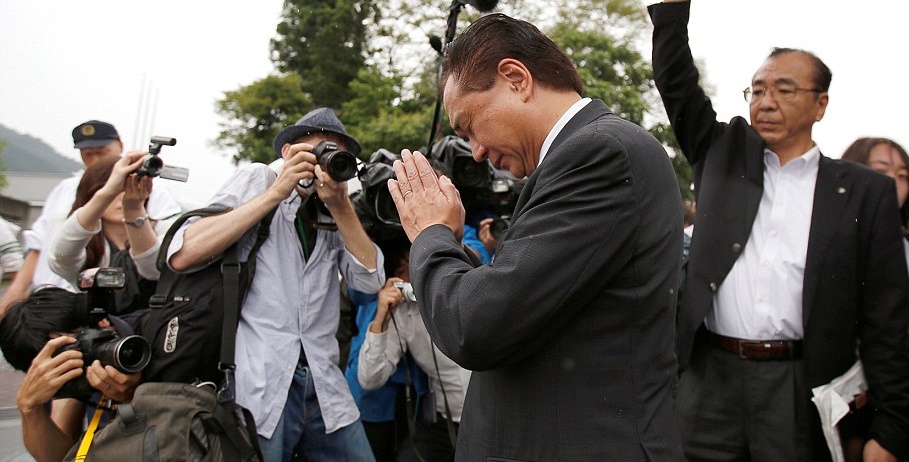 Follow us on Facebook, Twitter and Instagram for more updates. Don't forget to like and share. Do tell us your views in the comment box below.
27 July 2016
Team Rapid