The next wave of transportation developments are going to take place in the realm of urban transport. The space is thriving with massive developments, wherein only one of which happens to be the Electric Car space! In a global market now steadily coming into its own, a dominant discourse is being scripted by hygrogen-powered vehicles.
Hydrogen-powered vehicles, it is being said, are going to be a revolution for the space of urban mass transport in a part of 21st century where there's reinvigorated focus on the environment and the ecology.
A relatively simple-to-understand whereby fuel cells convert the chemical energy of hydrogen into electrical energy can cause a revolution of sorts in the global markets, which is where, the prospect of competition between hydrogen-powered vehicles pitted directly against the electric vehicles offers the prospect of seeing something mouthwatering and exciting.
Meanwhile, to learn how the hydrogen-powered vehicles are increasingly being adapted to everyday use, one may not have to look beyond Denmark, where it is believed, they could become quite the 'norm' in the country's imminent future.
So, how is that?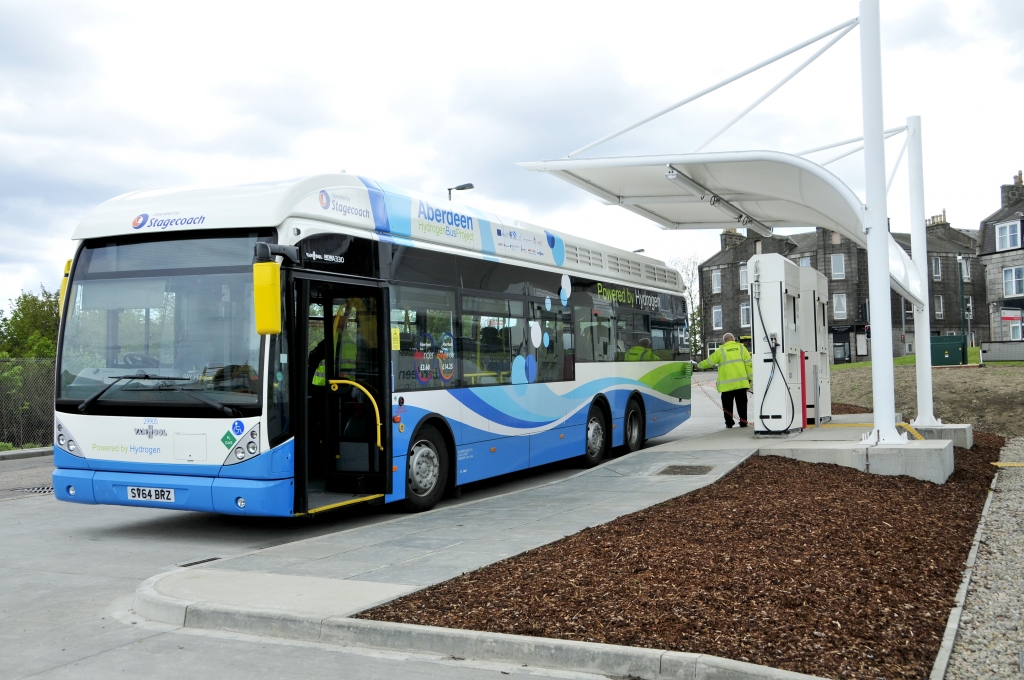 Well, believe it or not, Denmark recently inaugurated the country's first ever buses. In fact, not one or two but three different hydrogen-powered buses were recently inaugurated in Denmark, at the heart of Scandinavia.
And this development, in some ways, also marked a new history and start for the country's urban public transport. The hydrogen-powered buses, of course, regarded for their economy and 'light-on-maintenance-costs' aspect.
But having told that, what's interesting to note is that at the heart of Denmark's new future of public transport is Belgian engineering excellence.
So how is that? Well, here is what you need to know!
The hydrogen-powered buses are actually by Belgium-based noted bus manufacturer Van Hool, which happens to be one of the noted family-owned coachbuilder and manufacturer of coaches and buses.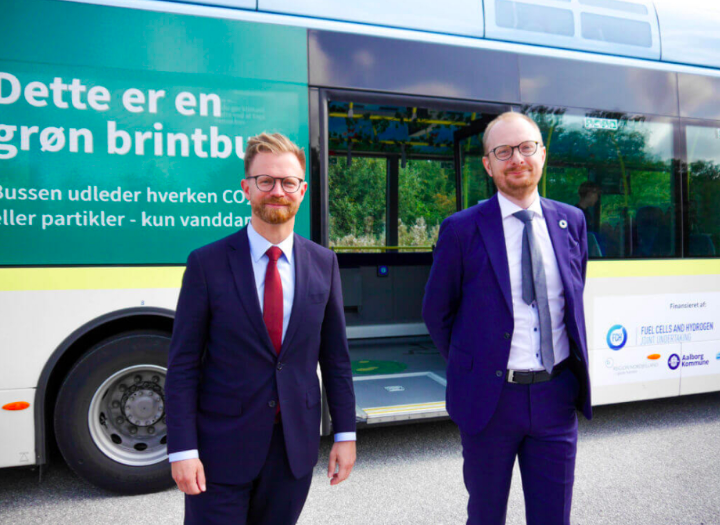 And that told, it's also interesting to know that while the bus body has been made by a renowned Belgian player, the fuel cell modules have been made by famous Canadian brand Ballard Power Systems; the final product an interesting culmination of two divergent working combinations.
It is also believed that in the times to come, Denmark may opt for increased dependence on these hydrogen-powered buses.
Meanwhile, the noted Danish media had the following to note on the occasion of the auspicious new start:
Minister of Transport Benny Engelbrecht and Regional Chairman of North Jutland Ulla Astman cut the red ribbon of both the buses and the refuelling plant yesterday.
Also Read: Switzerland Is Decreasing Its Reliance On Fossil Fuels
Also, it was in 2019, where the country first green-signalled its first-ever hydrogen production and filling station, which is North Denmark region's major drive toward going green in urban transport.