He might have been famously known as the king of pop but Michael Jackson was also the king of doing charity. As a matter of fact, according to official numbers, over the course of his lifetime, Michael Jackson happened to donate as much as $500 million dollars.
What is sad and still brings about pain is the fact that a man who died with only limited financial resources or power at his disposal, was at the height of his powers, responsible for uplifting so many lives, impacting countless positively around the world.
No wonder, well over a decade after his death, Michael Jackson is revered. Not just a great artist, a musical genius, or man who single-handedly popularised the concept of 'music videos' but also an individual who put others' welfare ahead of his own interests.
And a rather heartening tale has at its heart a close bond between Nelson Mandela, arguably the greatest South African to have existed- and the King of Pop, Michael Jackson. It appears that 21 years back in time, MJ gave a whopping some of charity to the famous Protean who is looked upto by millions around the world, to this date.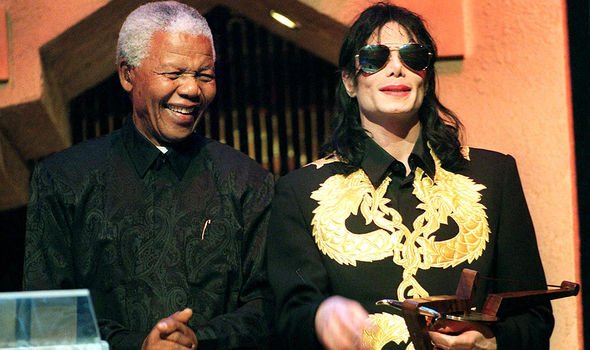 So this brings us to the key question: just what is this philanthropic episode about and what did Michael Jackson exactly do?
Well, according to a prominent piece of news published recently, Jackson had visited South Africa during 1990-91. During that time, wherein FW de Klerk was the Protean President, the legendary American singer-dancer gave away no fewer than £1 million Rand toward Mandela's children charity.
Back then, in a more robust and healthier financial state, Michael Jackson didn't think for a second before parting with a hefty sum of money. But if you think that that is all that transpired back in South Africa then you ought to stand corrected.
What's rather interesting is that back then, attending the Kora All Africa Music Awards, it was none other than MJ himself who was adjudged the winner of the lifetime achievement award.
Despite being the king of such a prestigious event, it was the Gary, Indiana-born star's heartedness that swooped headlines.
The entire information was brought out by a recent tweet posted on the official Michael Jackson Twitter handle which happened to state the following:
"In September of 1999, Michael Jackson attended the KORA All Africa Music Awards in South Africa to receive the Lifetime Achievement Award.
"During the ceremony, Michael presented Nelson Mandela with a check for 1 million rand for the Nelson Mandela Children's Fund.
No wonder, it was Michael himself who came out with the poignant and emotional song whose essence is to stand up for the others, "I"ll be there!"
But what's also sad is that a man who did so much for others and brought such great joy to so many, died a lonely man, albeit ever-devoted to his three beautiful children. And maybe, what'll hurt even more is that those who stood by him as a rock, during his final days, were not his own family or anyone related to him, but his two bodyguards- Bill Whitfield and Javon Beard.
Also Read: Honouring A Man Who Stood for Solidarity: Nelson Rolihlahla Mandela
Regardless, Michael Jackson, for all the trials and tribulations he faced in his mega-successful but stormy life will live on in the hearts of millions!