"You might owe the greatest debt of gratitude first and foremost to your parents who birthed you but for the rest of your life, you'd owe a bit of everything to anyone who acted as a teacher to you!"
This may not be among the best Teachers' day quotes but attempts to underline just how important anyone who teaches us something.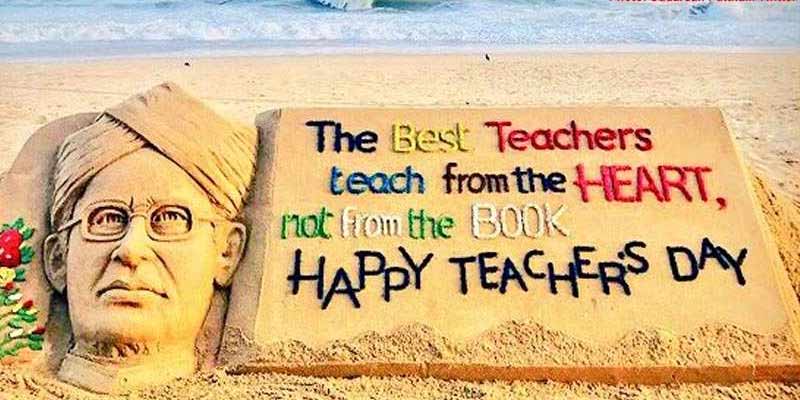 Probably, a teacher is someone who is revered to an extent that it implies great sense in respecting the person, even more than one's parents. Therefore, it is of little surprise that the Hindu mythology places the teacher on an even higher pedestal than what parents hold in the cycle of life.
Just like there's a food chain, there's a chain of respect.
The guru occupies the highest moral ground in the construct of the Hindu mythology. And there's also a beautiful parallel it finds in the western school of thought. Else, why is it that one gets teary-eyed reminiscing movies like, "To Sir, with love?"
Why's it that films like Taare Zameen Par and Imtihaan are so revered, especially for the part played by Aamir Khan and Vinod Khanna, respectively? It's the teacher who compels us to not stop in front of overwhelming odds of life – Ruk Jaana Nahin, Tu Kahin Haar Ke.
The word teacher is actually not just a phrase. It's an embodiment of sacrifices. It is an adjective of knowledge. And above, anything, it stands to depict what it means to be part of a noble endeavour in life.
And amid that background, let's extend a humble Ode to the teachers of our life through visiting some of the best teachers' day quotes:
The Teacher as an Enabler – Best Teachers' Day Quotes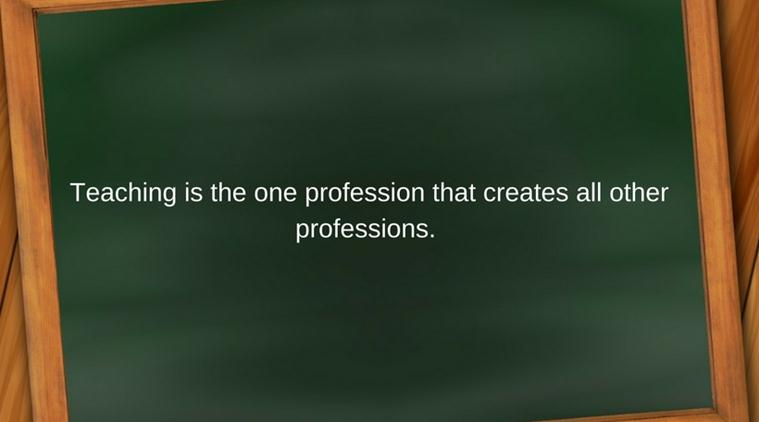 Amongst the best teachers' day quotes is this poignant truth of life that finds its purpose to explain the natural progression of life. It also leads us to a seed of thought. Would there be any children had there not been any mothers? Would there be any schools had there not been students?
In this beautifully intricate relationship of life rests the key to understanding the meaning of knowledge; of life's consistency and interdependence.
As students, there could probably nothing more rewarding to a teacher than knowing that the student (guided by a woman or a man) goes on to manifest his or her true potential. When someone succeeds as a student, the teacher, in turn, gets the greatest regard of life.
The Teacher, That Births a Student –
Best Teachers' Day Quotes
The great Kalam shared his immense knowledge and intellectual forbearance when he brought out the essence of a true teacher through a quote that's highly cited amongst the best teachers' day quotes.
Had there not been a teacher, there may not be a student. This is a fundamental truth of life and going with this logic, it suffices to say, that teachers birth students and vice-versa.
The Importance of a Good Teacher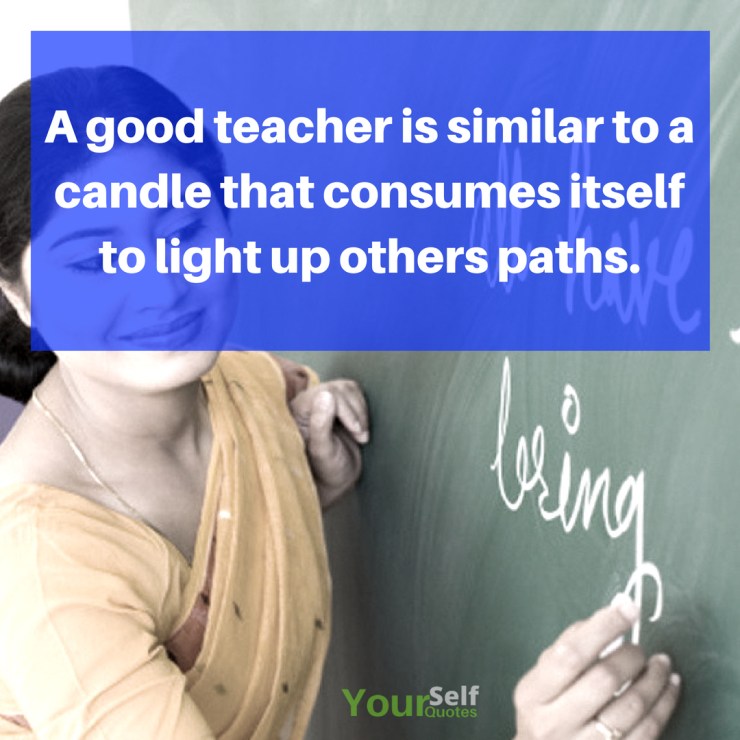 The writing instrument's job is to enable one to pen his thoughts. The job of water is to keep flowing and keep the changing vagaries of life in good balance. Similarly, the teacher is like a lamp whose task is to spread illumination of wisdom, knowledge along with the conviction of one's thoughts.
And probably, only a few other things could be as beautiful and fulfilling as being a teacher, isn't it?
Suggested Read: Why Do We Celebrate Teachers' Day
The Recurrence of the Meaning of Being a Teacher – Quotes for Teacher's Day
When you take up something as challenging and intellectually rewarding as being a teacher, you are constantly up against something each day. And in this intricate challenge lies the true task of a teacher.