Investment in any booming business might, at the outset, seem like a pretty thing to do. It might appear as if it's a pretty swanky thing to do with the investor in a business or many seeming like a risk-taking player constantly interested in participating in the foreplay of investing in varied businesses.
But all of the above seems nothing like what one comes to understand once the picture is observed from a closer perspective. It's the classic example of a tall mountain appearing rather humungous once one managed to stand right next to it, staring at its altitude. Only then does it become overwhelming doesn't it?
Now to place the above example in the perspective of investing in India- a land mired with hope, action, massive investment opportunities and the play-off between risks and rewards thereof- one comes to realize that India too is like a tall mountain submerged in a cesspool of opportunities and concerns that seems bigger the more one stares at it from a close distance.
In that regard, the world's largest private equity firm Blackstone that has its interests in India, having been invested in varied businesses (read opportunities and risks, thereof) has made some keen observations about the world's largest democracy as a market.
And here is what you need to know.
The time- according to Blackstone's Chairman Stephen Schwarzman- to invest in India at the moment is just 'right.' Sharing keenly his enthusiasm about the country, Mr. Schwarzman mentioned in a recent interaction with the media about his clear message regarding India. If one were looking to invest in India (therefore, businesses), then the current is the best possible time to do so.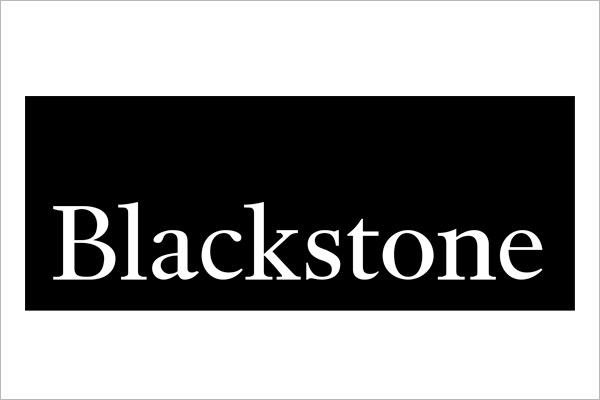 There are also a string of reasons that have convinced Blackstone that now is the right time about gunning for something big in India. These include:
A reform-oriented government of India
Bumper exits
Newer opportunities in bankruptcy and structured capital solutions.
Speaking to the revered Economic Times, Mr. Schwarzman was of the following view in terms of elaboration of Blackstone's "India opportunity", "We have done remarkably well as a firm since 2015… became the largest commercial landlord in India," Schwarzman told ET in an interview. "In the private equity area, we deployed around $5 billion. In total, we have deployed around $10 billion and it has worked out incredibly well."
It is a matter of fact, nonetheless, of what lies ahead in the store that Blackstone has become the largest commercial landlord in India since 2015. This isn't any random statement. It is well supported by the fact that Blackstone has invested a mammoth $5 billion around the area of private investment.
And having said that, if one were to understand the overall investment participation of Blackstone, including other areas, not just private investment, then the figure escalates to somewhere around $10 billion.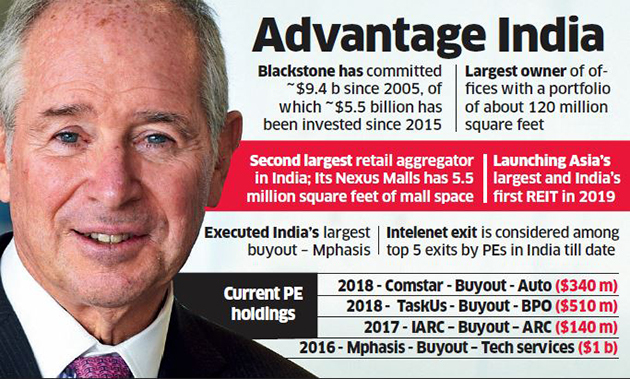 That told, Mr. Schwarzman shared that his optimism for India stems from the developing economy being in a vibrant turn of things. Here to attend the famous Ambani wedding, the President of Blackstone, it is worth mentioning, is extremely close with President Donald Trump and has been his go-to man for interacting with China.
He is particularly known for throwing raucous birthday parties, for sporting a wide collection of European impressionists, and above anything else- for his billion-dollar leveraged buyouts, the latter catapulting him toward much wider attention.
To conclude, perhaps nothing may be more meaningful for the private equity firm than mentioning that India happens to be the best-performing region in terms of its worldwide geography.