South Indian cuisine is considered to be one of the healthiest and delicious food choices people can make. They are low in calories and high in taste, which means you won't have to live a bland food life when making healthy choices.
One of the biggest and most widely loved options in the plethora of South Indian cuisines available, Idli indeed is one delicious and extremely healthy food choices.
You can consume it with anything and everything and it would still taste delicious and looks delicious and fills one right up. And, because it's so amazing, people have actually identified a single day to mark the celebration of having idlis in their lives.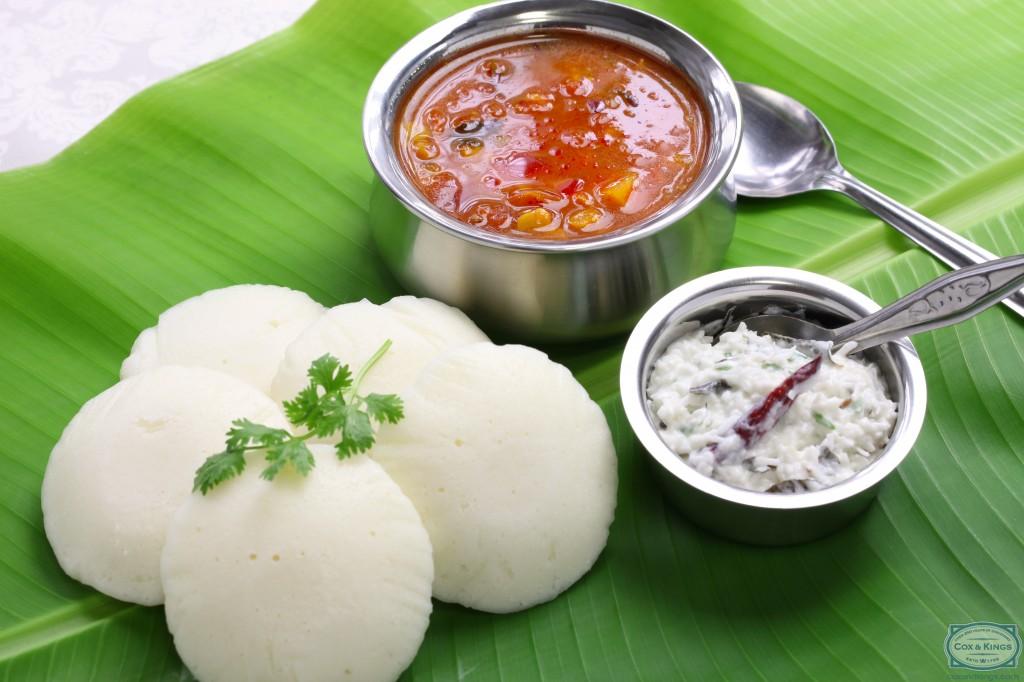 It is believed that the Chennai man Iniyavan, regarded as "Idli King" and the president of Tamil Nadu Catering Employees Union, Rajamani Iyer, came up with the concept of a special day dedicated to these steamy delectables. And officially, March 30 was chosen as World Idli Day.
Now, thousands of people on the Internet are doing their best to thank and celebrate the World Idli Day for existing. While some are sharing mouthwatering pictures of the dish with tons of different choices to consume it with, others are naming their favorite places that serve some of the most delicious idlis in the country.
Even Congress MP Shashi Tharoor couldn't stop himself from sharing his breakfast image with his followers in order to mark the World Idli Day. Check out the tweets over here:
Today is #WorldIdliDay in honour of my favourite daily breakfast food! Began my day in Thiruvananthapuram as usual with idlis. Always marvel at the ancient geniuses who invented this greatest of all foods…. pic.twitter.com/ciUTBd9CET

— Shashi Tharoor (@ShashiTharoor) March 30, 2018
Got to know from @smitaprakash that today is #WorldIdliday! Here goes my favorite Idli from old Bangalore's iconic Brahmins Cafe. A little thread about this anytime-comfort food. 😊 🙏 pic.twitter.com/BLtyz7YEmO

— मङ्गलम् (@veejaysai) March 30, 2018
Today is #worldidliday.
*Some say that it was the Saurashtrian textile merchants who 1st introduced idli or Iddada…to S India during 10th century AD.
*Culinary historian KT Achayya claims that idli had its origins in Indonesia, where steamed food was quite popular… pic.twitter.com/unp38dkzLZ

— Mohandas Menon (@mohanstatsman) March 30, 2018
World Idli Day – 30th March
Every day is a festival in some part of the world or some day to celebrate our love for something. And when it comes to #Food, our #Love increases in so many levels that its often hard to define. Hyderabadis, let's celebrate #WorldIdliDay in #Hyderabad pic.twitter.com/AGldLAeiYV

— Hi Hyderabad (@HiHyderabad) March 30, 2018
Today is #WorldIdliDay .
The dish is first mentioned in a 10th century Kannada text but could actually have been invented much earlier by Indonesian chefs under the Chola empire. pic.twitter.com/hyOsDdG2hu

— Geeta Sharma🇮🇳 (@IGeetaSharma) March 30, 2018
Wishing you and your family a very happy and auspicious #WorldIdliDay . May the softness and flavour of Idli guide you towards health and happiness 😁 pic.twitter.com/mNpNjH28YM

— chacha monk (@oldschoolmonk) March 30, 2018
#WorldIdliDay This healthy steamed savoury breakfast is loved by one and all … pic.twitter.com/Dn38RztBfW

— Dr Shobha (@DrShobha) March 30, 2018
#worldidliday Recipes: Is there any dish other than a plateful of soft and fluffy idlis to devour in the mornings along with loads of hot samnar and spicy chutney? No! Here are few recipes… #idli #food #SouthIndianRecipes #Stemedcakes #Sambar #Chutmeyhttps://t.co/KW7VVeHiJx pic.twitter.com/vlLNAvMcgT

— 🍜🍲 🥗🌮🍨🍤 🥘🍗🍟 (@FoodWorld999) March 30, 2018
One of the world's most favourite (and mine too!) and healthier #breakfast, or anytime food, #Idli is a great source of carbs to get you going..#RT if it's your fav too..#WorldIdliDay pic.twitter.com/hVU6ieTpJP

— Ranveer Brar (@ranveerbrar) March 30, 2018
If you haven't had the masala idli at Chidambaram's in Khanna Market in Delhi, you haven't lived. #WorldIdliDay pic.twitter.com/lLgSXxd66A

— Raheel Khursheed (@Raheelk) March 30, 2018
Nothing to see here. Just a heavenly bowl of Ambassador Idli. #WorldIdliDay pic.twitter.com/JsoiT0VuwS

— YellowStoneDragon (@karishmau) March 30, 2018
https://twitter.com/JagratiShukla29/status/979584686879117312
Wow… we have days to celebrate our Food as well 🤷🏻‍♀️ Happie #WorldIdliDay Folks 🍛 Though I celebrate and Cherish my Food everyday. Yummmmm Idli's it's your day today. 🥂 to our Food and Indian Cuisine #Vegetarian #Idli #SouthIndianFood #FryYay #FridayFeeling #FoodFriday pic.twitter.com/Yn974CcWue

— Soundarya Sharma (@soundarya_20) March 30, 2018
#WorldIdliDay Raghavendra Stores, Malleshwaram. Will do anything to get my hands on these right now! pic.twitter.com/SwTFyZ5qD2

— Sindhu Chandra (@sindhukc) March 30, 2018
Geesh! After seeing all of these Idlis in so many different colours and shades, we obviously want to hogg onto one (all) of them. Thank You for existing Idli, making lives and breakfasts better for a long long time.
Jyotsna Amla