According to several studies, a dog's sense of smell is reported to be 10,000 to 100,000 times better than humans. Having being utilized by law enforcement agencies since long to better facilitate their investigation, whether it is the detection of explosives or illegal drugs, dogs are increasingly being used by many agencies in wildlife conservation. With appropriate training, a dog can be utilized to track anything that emits odor either in land or the water bodies. As far as wildlife conservation is concerned, trained dogs are increasingly being used to track endangered animals and also in locating vulnerable plant species.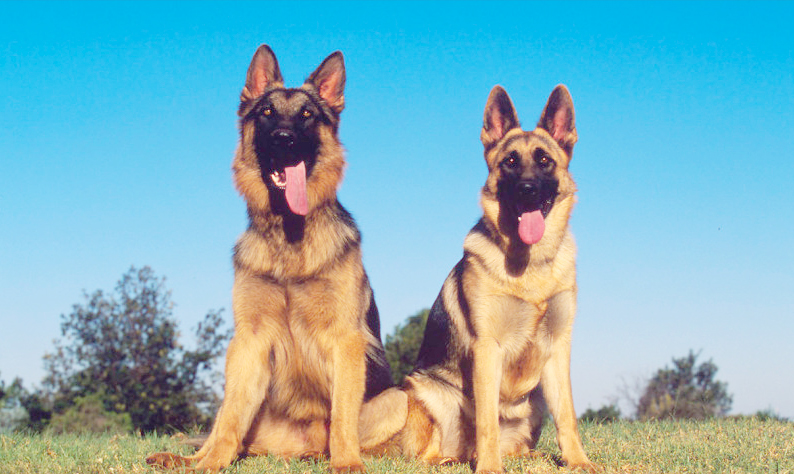 Over the past few years, sniffer dogs are becoming an indispensable asset for conserving the wildlife in India. Dogs, with their phenomenal sense of smell, are extremely resourceful at tracking scents that are part and parcel of wildlife conservation.
With the launch of the Super Sniffer Program by TRAFFIC in 2008, India aims to use dogs to strengthen the anti-poaching and anti-trafficking stance of the forest departments and other enforcement agencies; thus protecting the country's rich biodiversity. A well-trained dog can significantly help to bring down the number of wildlife products being smuggled across borders, both national and international. So far, the use of such dogs in India has drastically reduced the movement of traffickers in some of the country's most environmentally sensitive spots.
The Thought Behind The Programme
Internationally, through TRAFFIC's programme, sniffer dogs have been used in the conservation of wildlife, and the move has proved successful till date. The success of such a programme has been the main catalyst for the initiation of the Super Sniffer Program in India. So far, these trained sniffer dogs have been deployed to some of India's environmentally sensitive regions such as Assam, Bihar, Jharkhand, Madhya Pradesh, Uttarakhand, Maharashtra, and Tamil Nadu.
TRAFFIC is a wildlife monitoring network that functions through a strategic alliance of global conservation organization and IUCN (the International Union for the Conservation of Nature). In the Indian context, TRAFFIC's aim is to ensure that wildlife trade does not threaten the conservation of the region's biodiversity and natural habitats; it also works to reduce mankind's ecological footprint.
State-of-the-Art Training Programme
In a noteworthy move to fight against poaching and illegal trade of animal products, TRAFFIC funds a state-of-the-art training programme that trains dogs and their handlers as dog squads. The Police Dog Training Centre of the 23rd Battalion of Special Armed Forces (Bhopal) and National Dog-training Centre at ITBP camp (Panchkula) are the two main partners of TRAFFIC that is involved with training these specialized wildlife detector dogs.
The training process, which usually lasts for about 9 months, involves the orientation and training of the dogs and handlers. Here, the dogs are extensively trained to detect wildlife products such as the bones and skins of tigers and leopards; detection of bear bile is also one of the major training processes in the programme. Sniffer dogs are highly adaptable, and this makes them equally adept at detecting other wildlife products like ivory, red sand boa, blackbuck, nilgai, and many wild bird species. They are increasingly being used for patrolling and have been a strong deterrent to wildlife crimes in the country.
With the completion of the training programme, trained dogs and their handlers are deployed to the sponsoring forest departments or organizations. So far, this initiative has been responsible for drastically bringing down the illegal wildlife trade and crimes. Ideally, pups as young as 6 – 9 months are enrolled for training at the designated centers. German Shepherds are preferred over the other breeds for the programme.
The Significance of the Dog-Handler Camaraderie
The rapport between the dog and the handler is critical for the success of the programme. As they have to work together at all times, it is important for them to forge a bond. The efficiency of sniffer dogs is partly dependent on the camaraderie it has with the handler. Pups are usually assigned to their handlers as soon as they are brought into the training center.
Success Stories of the Programme
Jimmy:
Accorded the Certificate of Merit by the Governor of Madhya Pradesh in 2013 for playing a major role in busting at least wildlife poaching and smuggling cases, Jimmy is a sniffer dog trained under TRAFFIC's Super Sniffer Program. So far, Jimmy has helped bring down the illegal wildlife trade by nabbing poachers and sniffing out skins and bones of tigers and leopards, Sambar meat, and other endangered animals.
Tracey:
Since the completion of her training, Tracey, along with her handlers, has been instrumental in helping forest officials in the recovery of elephant tusks from the forests of Dalma Wildlife Sanctuary, Jharkhand.
Besides these two dogs, other sniffer dogs like Jackie and Peter, have been successful in helping officials apprehend poachers and also in recovering rare animal meat such as sambar meat and animal traps. So far, under TRAFFIC's Super Sniffer Programme, there have been approximately 150 cases of wildlife seizures and arrests of about 100 individuals. Also, the sniffer dogs have been instrumental in successfully recovering animal parts such as ivory, deer antlers, bear bile, skins and bones of endangered animals like tigers and leopards, sambar meat, and pangolin scales.
Follow us on Facebook, Twitter and Instagram for more updates. Don't forget to like and share. Do tell us your views in the comment box below.
February 9th, 2017
Manisha Gupta