Politics can be a real instigator at times and its one-liners, symbols of warfare, seem just another name of vitriol! Ever thought about that? While it rests the power to make and break fortunes, politics can so often and so easily create divides and birth polarity of expression. Perhaps on March 7, 2021 one learnt of this very fact once again as West Bengal Chief Minister Mamata Banerjee rested with a nasty attack leveled against none other than the Indian Prime Minister Shri Narendra Modi.
So what about Mamata Banerjee's statement leveled against Mr. Modi is making headlines and in fact, should it be actually given a serious think?
In what can clearly be called a taunt in no uncertain terms but one that's created wide ripples in all spheres of the media, Mamata Banerjee actually said that some day, India will be named after PM Narendra Modi.
In so doing, the famous CM who is known to practice austerity and leads a notably simple life painted the image of the Indian Prime Minister as a rather 'self absorbed' leader.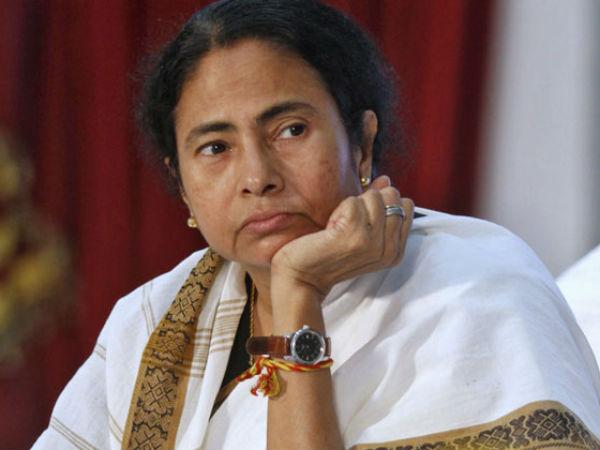 Generally speaking, upon entering the messy and powerful world of politics, one does tend to become larger than life. And going by the admission of his fans, those devoted to the very hilt in the well-being and fanfare, it can be said in no uncertain terms that PM Modi's admirers would certainly feel of their idol as being a 'large than life' figure.
He is clearly, at any point in time whether in a week, month, quarter, and year- the most talked about Indian among the countless around him. His public speaking, connect with leaders and figures of international eminence, steady measures to bring about a much-wanted change in the Indian Polity have endeared PM Modi to millions all around.
Now while we all hold our views on the Gujarat-born leader, it's clear that he does have very vocal critics, some of them being Rahul Gandhi, Shashi Tharoor, Mahua Moitra and Mamata Banerjee among the few.
And one of his profound critics has stepped up in her criticism of the Indian Prime Minister.
One might be curious to know just what was said about the famous bearded leader of the ruling party of the country. To that end, here's what one needs to know:
"The Prime Minister has named a stadium after him. He has put his photographs on COVID-19 vaccination certificates. He is making ISRO send his picture to space. A day will come when the country will be named after him," Mr Banerjee, who led a rally in Kolkata for International Women's Day!"
Furthermore, Mamata Banerjee also shared how in her view a Brigade of people into being "B-Grade," wherein she'd further add, "They (BJP leaders) will come to Bengal only during elections and spread canards and lies. He is lecturing us on women's safety. What is the situation of women in BJP-ruled states? What is the situation in Modi's favourite Gujarat?"
Also Read: How India's Soaring Petrol And Diesel Prices Are Derailing The Road To Recovery?
All of that being said, what would you say if asked whether the claims made by Ms. Banerjee do hold to ransom the image and conduct of Shri Modi or could it be that she dragged the line a bit too far?
What can be said for certain is that recently, when it was confirmed that the world's largest cricket stadium was renamed after PM Modi, it wasn't the most spectacularly well-received piece of news in the Indian media.