Driving around the national capital in the evening during these early days of March and you're suddenly struck by an unexpected outpour of rains. The incessant falling of these raindrops is so striking that you feel the plumage that gathers around your bayside window on most summer days can be happily avoided. And why not, you think? After all, it does get messy after all- does it not? But at the same time, you are also struck by the very fact that expecting rains during the usually hot month of March isn't, after all, that regular a sight – or is it? Well, blame it on the Western disturbances, as suggested by the climate scientists.
Strange as it may sound, but scientists at this pint in time have blamed the serious Western Disturbances for the massively surprising outbreak of rains that have struck that astonishingly most parts of the North, with rains expected for the plains and snowfall for the mountains.
Here's what a report in Hindustan Times had to say:
IMD has also forecast another western disturbance that will closely follow — the third this month and the twenty-second this year — which is likely to impact the northern region from the night of March 10. Western disturbances are storms that originate over the Mediterranean region and which typically hit India in winter, bringing rain.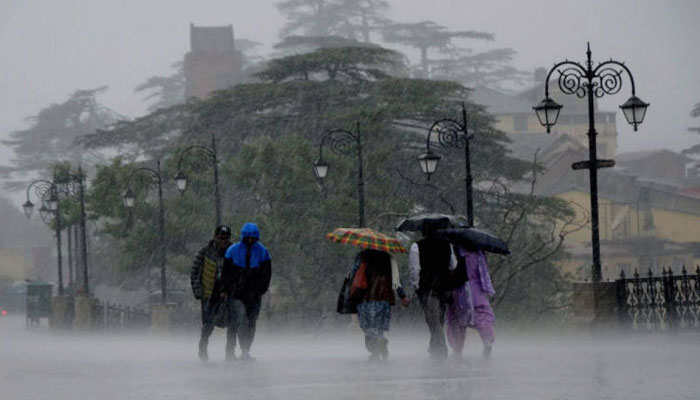 "Thunderstorms are likely to hit the region from Thursday to Saturday. It will peak on Friday afternoon. Wind speed likely to reach 50 km/hr. Trees and hoardings may get damaged," private weather forecaster Skymet Weather alerted on Thursday.
And that said, mind you these are only the early days of the third month of another brand new year. With the spiritual festival of Holi around, with only a handful of hours to go, the rains owing to western disturbances aren't the only concern (also since one was expecting the cool weather to retract); that's if one were to quietly turn a blind eye on Coronavirus scare.
Furthermore, this is what other news updates had to add to the point of rains due to western disturbances:
Under the influence of the disturbance, there will likely be widespread rain and snow over the Western Himalayan region till March 7, including in Jammu and Kashmir; Gilgit-Baltistan, Himachal Pradesh, and Uttarakhand. Moderate to heavy rainfall is likely over Haryana, Chandigarh, Delhi and Uttar Pradesh on March 5 and 6.