1. 'WannaCry' Like Cyber Attack Hits India and UK.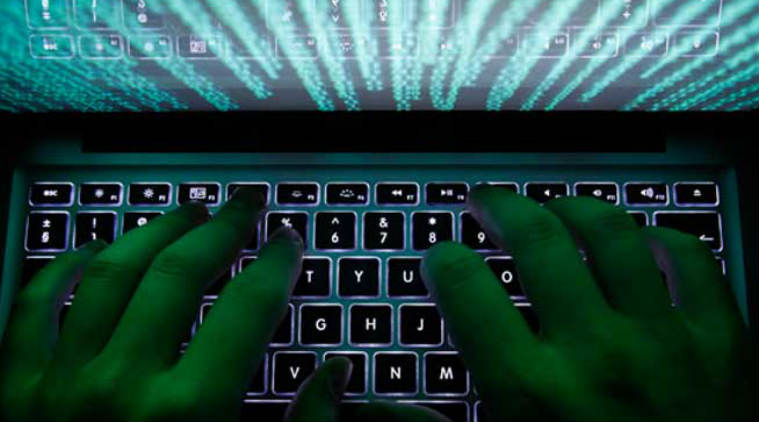 A massive 'WannaCry' like cyber attack, which initially hit Ukraine's government offices as well as airports in Russia, appears to have spread across other countries, including India, the United Kingdom, and Spain. Cyber security experts said that the virus, named Petrwrap or Petya, might be a ransomware attack, similar to that of WannaCry breach that affected more than three lakh people in May. Ukraine's state power distributor, the National Bank of Ukraine, Kiev's main airport, and other firms were first to report the cyber attack. The affected government computers displayed "We also have a network 'down'. Banking operations came to a standstill at branches of the National Bank of Ukraine. The computer networks were targeted hours after a high-ranking intelligence officer was killed in a car bombing in Kiev.
In India, Operations at one of the terminals of the country's largest container port JNPT were affected in the aftermath of the cyber attack that has also crippled several central banks and large corporations in Europe. AP Moller-Maersk, one of the globally affected entities, operates the Gateway Terminals India at JNPT and has a capacity of handling 1.8 million standard container units. A senior JNPT official said, "We have been informed that the operations at GTI have come to a standstill because their systems are down (due to the malware attack). They are trying to work manually".
2. Muslim Man Beaten Up, His House Set On Fire In Jharkhand.
In a horrifying incident, a Muslim dairy farmer was beaten up by a group of around 100 men and a part of his house was set on fire in Jharkhand's Giridh district after a dead cow was found outside his house. The crowd grew in numbers and around 1000 people were gathered there within 30 minutes before police reached the site. The crowd was dispersed only after the police fired a few shots after a session of stone pelting that left 50 policemen injured. Usman Ansari, the dairy farmer, was taken to a nearby hospital and investigations revealed that although the cow belonged to Ansari, it died due to illness and before he could dispose of the carcass, a mischief maker had slit the cow's throat.
3. Lynching of J&K Officer: Police Launches Search Operation To Nab Accused.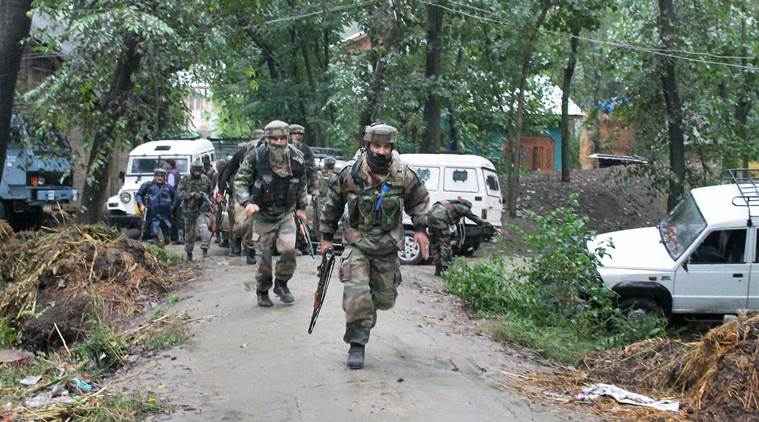 The Jammu and Kashmir police is all set to execute a massive search operation to nab those behind the lynching of Deputy Superintendent Mohammad Ayub Pandit near Jamia Masjid in Srinagar on June 22. The DySP was killed by an angry mob outside the mosque when he was clicking pictures for an investigation. Pandit fired three shots from his service revolver in self-defense that injured two members of the crowd, after which he was lynched to death. The police have obtained vital clues about the incident as they were already investigating CCTV footages, but in order to avoid trouble on the eve of Eid, they didn't make any fresh arrests.
4. High Tide In Mumbai Washes Away Girl At Marine Drive.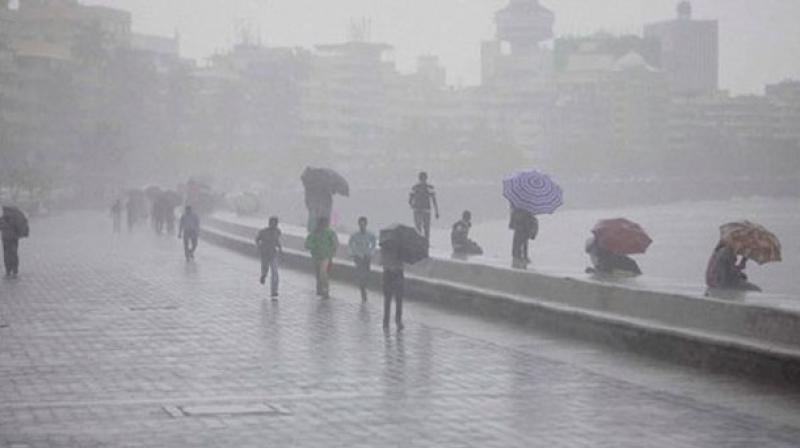 In a tragic incident, a 17 years old girl, identified as Preeti Shrikrishna Pise was washed away in the sea during a high tide. While the Mumbai police denied all the reports stating that the girl died while taking a selfie at Marine Drive during high tide, it is said that she was trying to touch the rising splashes and slipped into the sea. Mumbaikars could be seen flocking in the area whenever there is a high tide despite warnings being issued by the authorities. While Sunday recorded the highest splashes of the season with a maximum height of 5.02 meters, yesterday, the maximum height of the slashes was 4.81 meters.
5. Police Helicopter Used To Attack Venezuela Supreme Court, Says President Nicolas Maduro.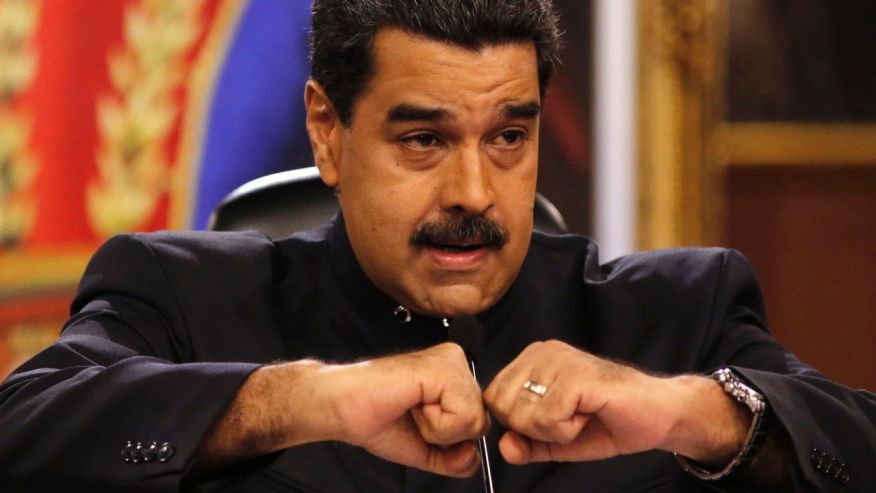 On Tuesday, Venezuela's President Nicolas Maduro said that while militants, in stolen police helicopter, had targeted the country's Supreme Court in Caracas with grenades, its interior ministry was attacked with gunfire. No injuries were reported after the incident, however, the administration has accused investigative police pilot Oscar Perez of perpetrating the incident, who announced a rebellion against the Maduro, earlier. The attackers reportedly fired 15 shots inside the ministry building as well as dropped four grenades on the court. President Nicolas Maduro said during a television broadcast, "Sooner rather than later, we are going to capture the helicopter and those behind this armed terrorist attack against the institutions of the country".
Venezuela currently has the largest oil reserves in the world and while protesters are demanding general elections, freedom for hundreds of jailed opposition activists, relief from the economic crisis as well as independence of the opposition-controlled National Assembly legislature, Maduro's administration has said that its rivals are attempting to seize control over the country's rich oil reserves with support from the United States.
6. Sensex And Nifty Open In Red, Rupee Slips Against US Dollar.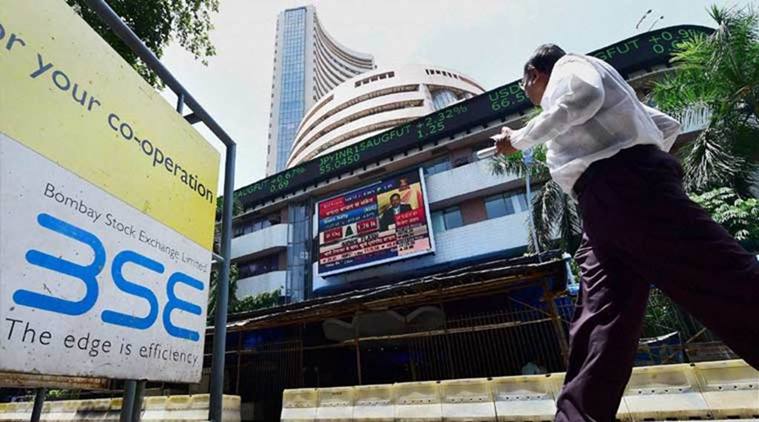 BSE's Benchmark Sensex lost 76.62 points on Wednesday morning to quote 30,881.63 as investors brought down their bets before the F&O expiry amid weak global cues. NSE's Nifty also traded in red after losing 31.60 points and coming below the 9500-mark at 9,479.80. Indian Rupee, on the other hand, slipped by 6 paise against the US Dollar due to increased demand for the American currency from banks and importers. The greenback was valued at Rs 64.59 on Wednesday morning.