Vijay Mallya, the embattled liquor baron may have spoofed the Indian Government and absconded from the country but the digital world got him in the tentacles of hacking.
The Twitter account of Loans defaulter Vijay Mallya was hacked by a group called Legion. It is the same group that hacked Rahul Gandhi's and the Congress party's accounts earlier last week. The Legion claims to have retrieved set of important and confidential documents that includes his social media and email account passwords.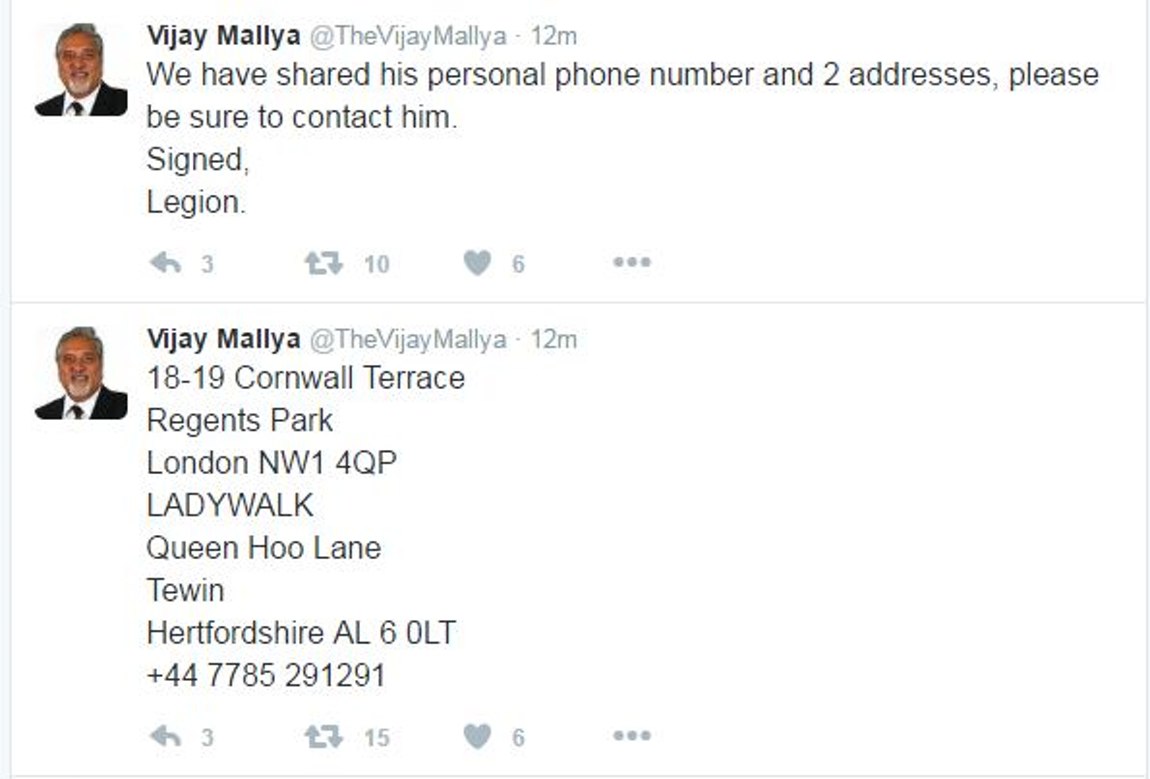 Legion has revealed the current residential address, phone numbers, email and social accounts with password of Mallya, and asked support for the hacking group stating that they will help in bringing such criminals to justice.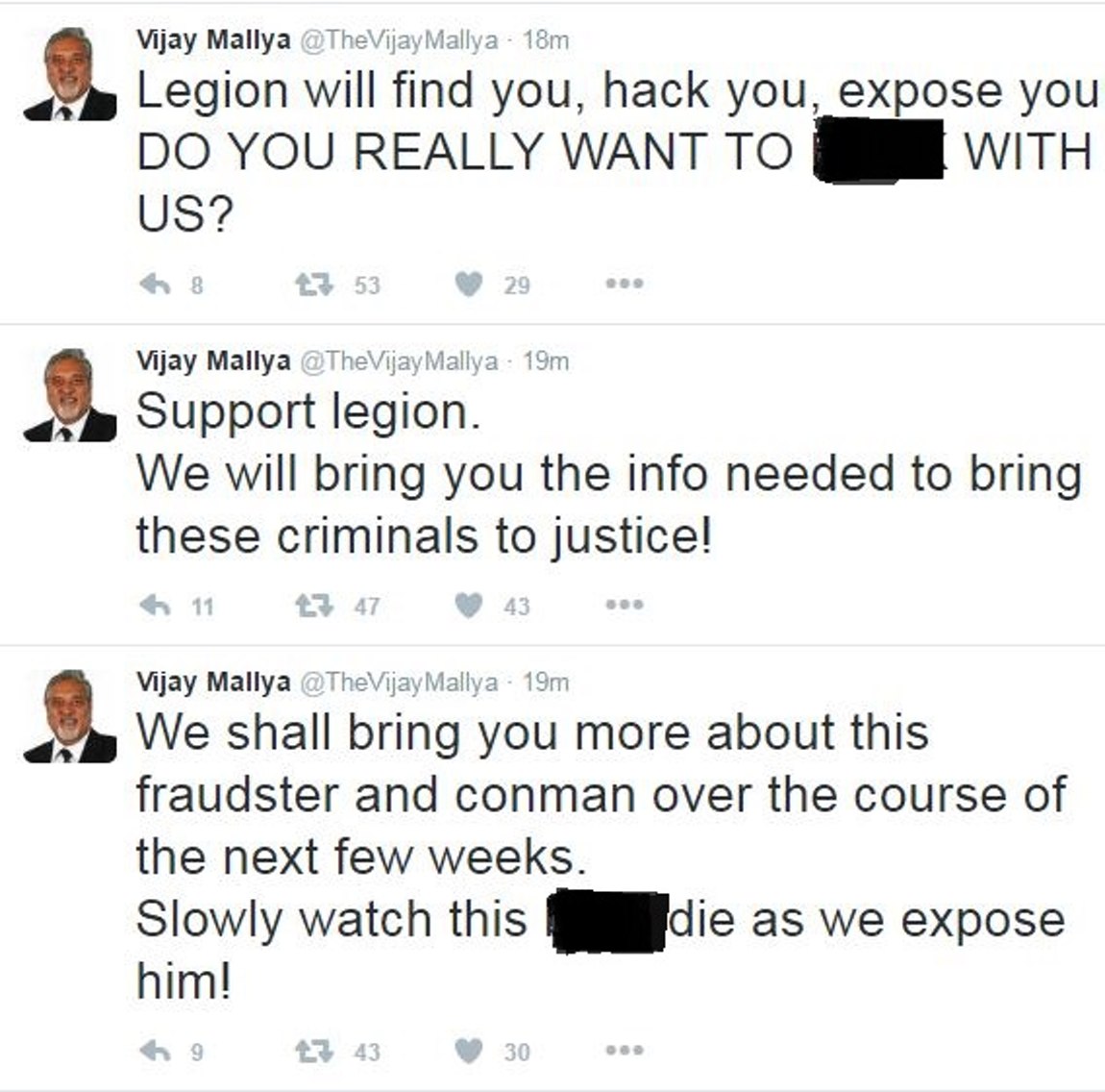 However, Mallya has taken back control of his Twitter account as he tweeted that his account has been hacked and he is getting blackmailed by the hacker group Legion.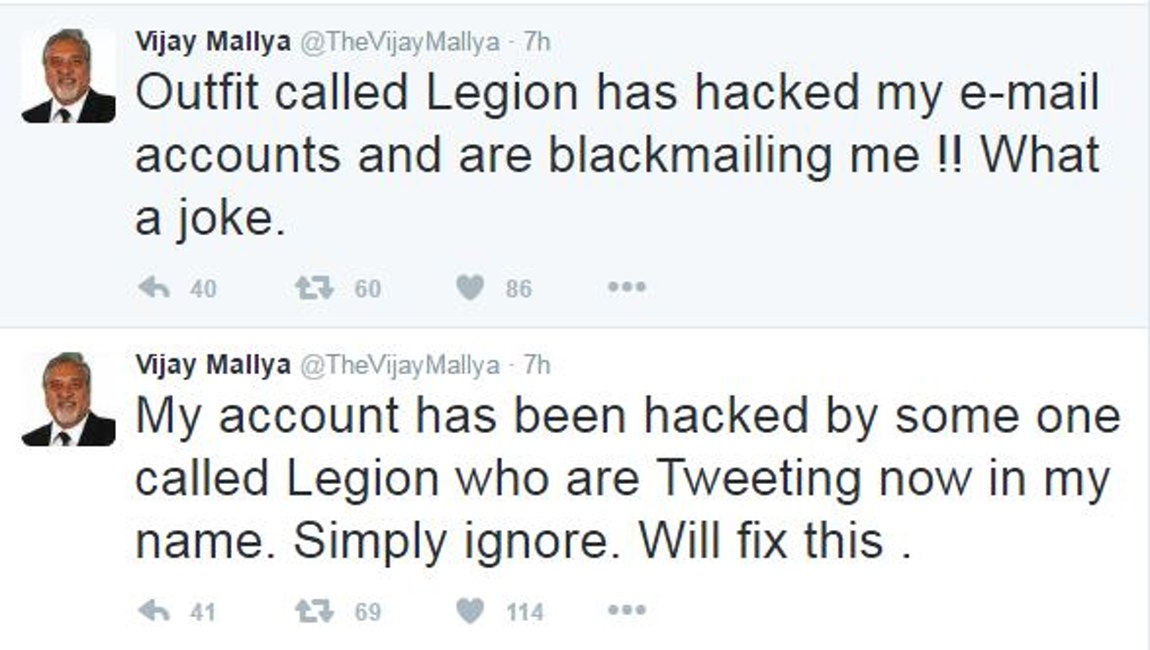 Though, we are not sure that the details posted by Legion are accurate, but it would be interesting if investigating authorities take note of these disclosures, find them true, and deport him back to India.
After all, he is accused of defaulting on bank loans more than Rs 9000 crores.
Follow us on Facebook, Twitter and Instagram for more updates. Don't forget to like and share. Do tell us your views in the comment box below.
8 December 2016
Avni S. Singh