1. Myanmar Opens Border Gate With Bangladesh, Security Still Tight
With the situation in northern Rakhine returning to normalcy, the Myanmar-Bangladesh border gate was reopened on Thursday, which has been stalled since insurgents attacked on three border outposts on 9th October. The border gate No.1 was reopened for entry and departure in Maungtaw in Rakhine state, following restoration of peace and stability in the region, and negotiations between Myanmar and Bangladesh. Meanwhile, one of the 14 captured armed men who attacked the three border outposts in Maungtaw was handed out death sentence and the remaining 13 are still being investigated.
2. Uttar Pradesh Sees 65% Polling, Record Turnout in Uttrakhand
The second phase of Assembly Elections for 67 constituencies in Uttar Pradesh saw 65.5% turnout till 5 pm and the final count is expected to rise substantially as several voters were still waiting to cast their vote after the official timeline. Uttarakhand saw a record turnout of 68% for 69 of its 70 Assembly constituencies on Wednesday, surpassing the previous record of 67.22% registered during the 2012 polls.
Difficult weather was reported at 479 polling booths in Uttarakhand as they were covered with snow and in a first of a king development, some polling officials trekked for several days to reach a polling station at 10,000 feet and ensured that the 275 voters are able to cast their ballot.
3. SBI's Merger With Five Associate Banks Gets Green Signal
State Bank Of India, the nation's largest bank, got an approval for the Cabinet Committee on Economic Affairs for a merger with five of its subsidiaries, which will take SBI among the top 50 banks of the world. Currently, no Indian bank is present in the top 50 global banks list. State Bank of Bikaner and Jaipur (SBBJ), State Bank of Patiala (SBP), State Bank of Hyderabad (SBH), State Bank of Mysore (SBM) and State Bank of Travancore (SBT) will be merged with the Mumbai-based parent bank, SBI.
The merged entity will be a baking mammoth having one-fourth of market share in the banking sector interns of loans and deposits and with an assets base of around Rs 40 lakh crore. According to the merger scheme, a shareholder will get 22 shares of SBI for every 10 shares of SBM/SBT and 28 shares for every 10 shares of SBBJ.
4. Locals Are Helping Militants Escape, Says Army Chief
Indian Army Chief, General Bipin Rawat accused the local people of Kashmir of helping militants and halting security operations in the Valley. He also gave a warning that the Army would take strict actions against "anti-nationals" who wave Pakistani and ISIS flags in the area. Rawat further added "As we are conducting operations against them, we find that the local population is somehow not supportive of the actions of the security forces… It is these factors which are leading to higher casualties among the security forces".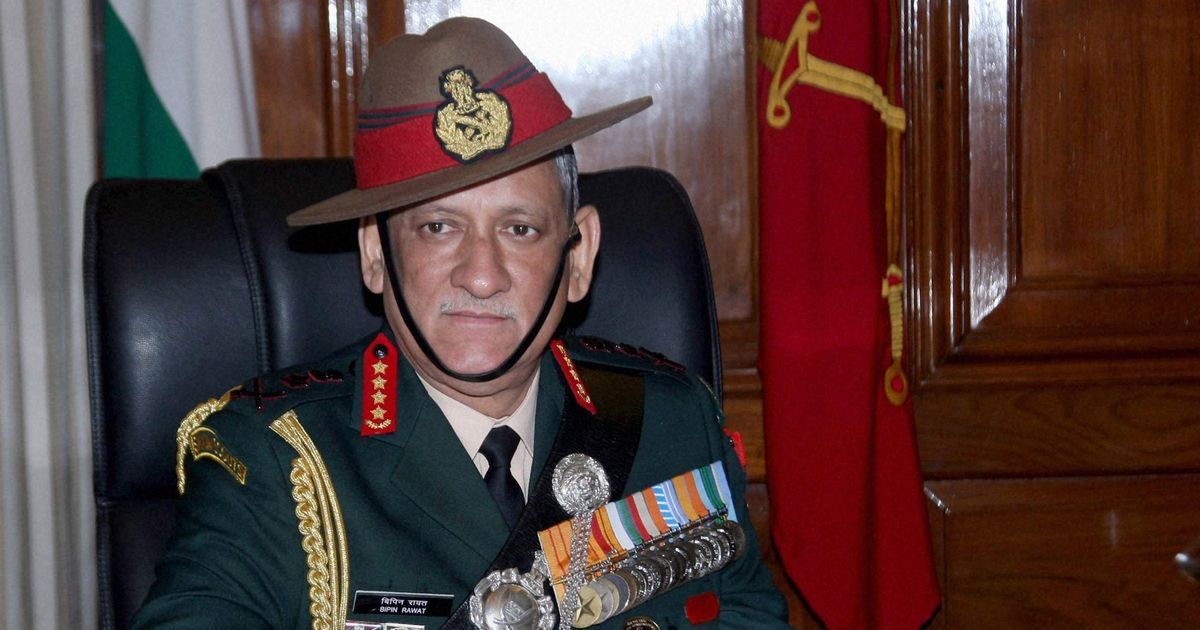 These comments came after four Army personnel were killed in two different attacks on Tuesday and separatis being helding a march against Indian security forces for alleged disrupting peace in the valley.
5. At Least Seven Killed in Suicide Attacks in Pakistan
At Least seven people were killed and another 22 were reported injured in two different suicide attacks in Pakistan. In the first attack, at least five people were killed after a suicide bomber blew himself up in Ghalanai area near Afghanistan border, just outside a government office. The second attack was targeted at Civil Judge Asif Jadoonwho, while he was travelling in his car. A motorcycle hit the vehicle and the man riding it, blew himself up. Jadoonwho's driver died on the spot, while the judge suffered major injuries. Jamaat-ur-Ahrar, a Pakistani Taliban group, claimed the responsibility for the first attack while adding that they had also carried out the Lahore attack on Monday, which claimed at least 13 lives.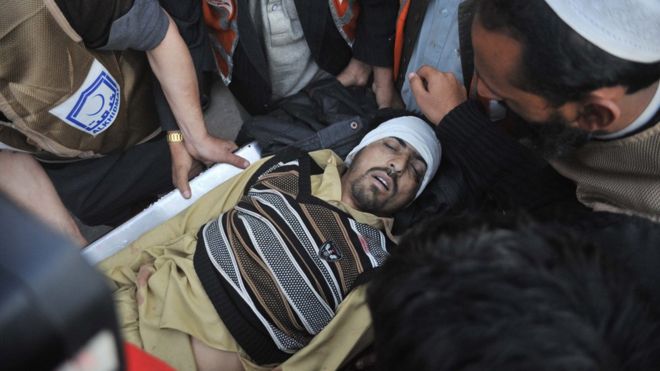 6. Sensex Does a Comeback, Rupee Slips on Fresh Demand
BSE's Benchmark Sensex gained 109.11 points due to firm global cues, after losing in two consecutive sessions and the 30-share barometer taeded at 28,264.67 during the early trade. NSE's Nifty also rose by 26.75 points but remained under the 8800-mark at to 8,751.45. Indian Rupee on the other hand, depreciated by 7 paise due to fresh demand from importers and banks, and the green currency was valued at Rs 66.97, early on Thursday.
Follow us on Facebook, Twitter and Instagram for more updates. Don't forget to like and share. Do tell us your views in the comment box below.