Which smartphones are expected for 2020? We show you the upcoming mobile phone highlights from Samsung, Apple, Huawei, Xiaomi, and others in an overview and forecast the trends of the year.
Which cell phones are currently the best?
Well over 100 smartphone models were released in 2019 and a large number of new devices are also expected for 2020. We will give you a cell phone preview of the next few months in 2020 and summarize previously known details. Furthermore, we will forecast the hot features of the next generation of smartphones in our trend forecast.
Trend forecast 2020: the features of the upcoming smartphones
The same goes for smartphone displays in 2020, Bigger and Bezel-less. The growing screen dimensions are partly due to the increasing internet connectivity ability and convenience of watching videos on the move. The antennas required for this require more space and accordingly larger batteries are installed. To further minimize the edges of the screen, manufacturers are likely to rely increasingly on pop-up cameras, punch-hole notches or even on invisible front cameras under the display surface.
OnePlus also introduced an interesting concept for 2020. The triple camera on the back of the Concept One is covered by an electrochromic glass, which makes it almost invisible. At the same time, it acts as a polarization filter for the camera.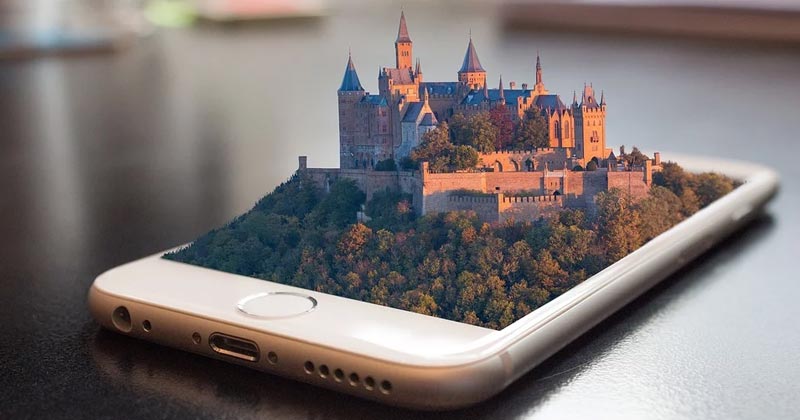 In 2020, we are likely to see some cell phones with curved displays that are curved on more than two sides. Higher refresh rates will also become a foreseeable trend in 2020 to ensure better gaming. Though the battery life has to increased accordingly because higher refresh rates also mean faster battery consumption. OnePlus, in particular, received a lot of praise with this feature in 2019.
New foldable phones will appear later this year. Samsung and Huawei already have two new models with the Galaxy Fold 2 and the Mate Xs. Motorola's new edition of the Razr will also officially appear in the first half of the year. The next foldable generation can be a little cheaper which might positively affect its sales but the foldable phone trend is highly doubtful. It would probably be done by promoting foldable phones as a better option for gaming and watching videos.
Due to new top-notch processors, many upcoming high-end cell phones will support the new 5G cell phone standard. This is ensured by the Snapdragon 865 among others, which promises to a huge performance increase. You can also look forward to stronger camera features and photo resolutions of over 100 megapixels. Also, as battery capacity continues to increase, even better fast-charging technologies are likely to be introduced.
Also, more smartphones are predicted to remove the 3.5MM jack slot, just like Apple, to introduce Bluetooth earbuds for complete wireless connectivity.
| | |
| --- | --- |
| Smartphone | Release Dates |
| Samsung Galaxy Note 10 Lite | 1st quarter 2020 |
| Samsung Galaxy S10 Lite | 1st quarter 2020 |
| Samsung Galaxy S20 | February 2020 |
| Xiaomi Mi 10 | February 2020 |
| Huawei P40 | March 2020 |
| Huawei Mate Xs | March 2020 |
| Apple iPhone SE 2 | March 2020 |
| Motorola Razr | Spring 2020 |
| OnePlus 8 | Spring 2020 |
| Google Pixel 4a | Spring 2020 |
| Honor View 30 | Spring 2020 |
| Samsung Galaxy Fold 2 | 1st half of 2020 |
| Apple iPhone 12 | Fall 2020 |
| Google Pixel 5 | Fall 2020 |
| Huawei Mate 40 | Fall 2020 |
| Nokia 10 PureView | Fall 2020 |
| Samsung Galaxy Note 11 | Fall 2020 |
| Microsoft Surface Duo | Winter 2020 |