1. UP Polls: Voting in Fifth Phase Underway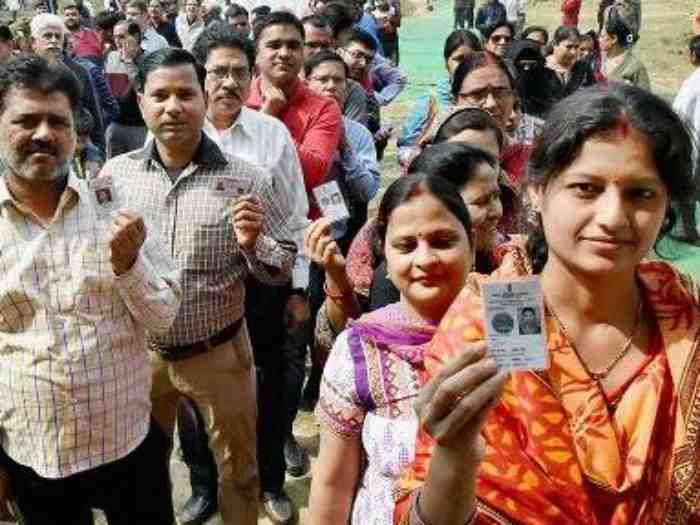 Polling in the 5th phase of Uttar Pradesh Assembly Elections kicked off on Monday for 51 seats across 11 districts. A total of 608 candidates and 1.84 crore voters, including 96 lakh women are sharing the spotlight today as the polling began from 7 AM. Interestingly, out of the 608 candidates, 168 have a net worth in crores while 177 have criminal charges against them. By 9 AM, 1.77% turnout was reported.
2. At Least Three Dead as Massive Flood Hits Central Chile
At least 3 people were killed and another 19 were reported missing after heavy rain struck central Chile causing mudslides and water outages in the South American nation. The heavy rain caused rivers to overflow in mountain valleys near Santiago, Chile's capital, and isolated 373 people. The drinking-water supply has been affected for over a million households in Santiago, and Aguas Andinas as the company that supplies water in the area said that the weather is obstructing the repair process. This is the second major flood to hit central Chile in the past 12 months as last April, heavy rain battered the San Jose de Maipo valley, in which one person was reported dead and the rain further caused major flooding in downtown Santiago after centrally located river breached its banks.
3. Gujrat ATS Arrested Two ISIS Members

The Gujarat Anti-Terrorism Squad on Sunday arrested two brothers suspected to have links with the Islamic State. They were arrested from Bhavnagar and are sons of a retired employee of Saurashtra University and a district-level cricket umpire named Arif Ramodiya. The father said that he knew nothing about his son's alleged terror plans and both his sons, identified as Vaseem Ramodiya and Naeem Ramodiya, had bachelor's degrees in computer application. Gujarat ATS Deputy Superintendent of Police KK Patel said that both the brothers were under surveillance since last 18 months and the investigating team discovered bomb-making tutorials on their laptops, explosives, masks, gun powder and militant propaganda from them.
4. Nine Dead After Fishing Boat Capsized in Tamil Nadu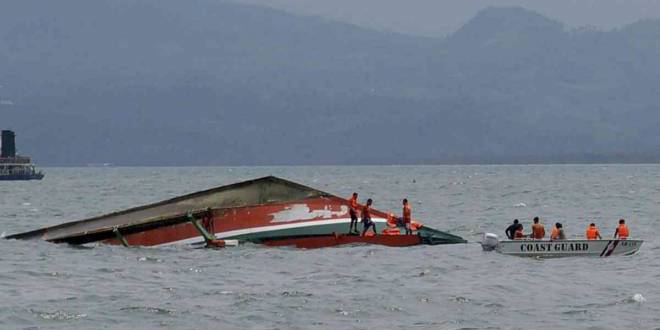 In a shocking incident, at least nine tourists were killed and another 17 were rescued after a fishing boat capsized in Bay Of Bengal near Manapad area of Tuticorin, Tamil Nadu on Sunday. District Collector M. Ravi Kumar confirmed the news by saying "Nine persons lost their lives and several others were rescued when a boat capsized off Manapad coast. Three families from Tiruchendur seems to have booked the boat". He further added that rescue operations are still underway and the cause behind this mishap is yet to be identified. Moreover, this is the first major boat accident in Tamil Nadu since December 25, 2011, in which 22 people were killed at the Pulicat lake.
5. Sensex Weakens On Weak Asian Cues, Rupee Gains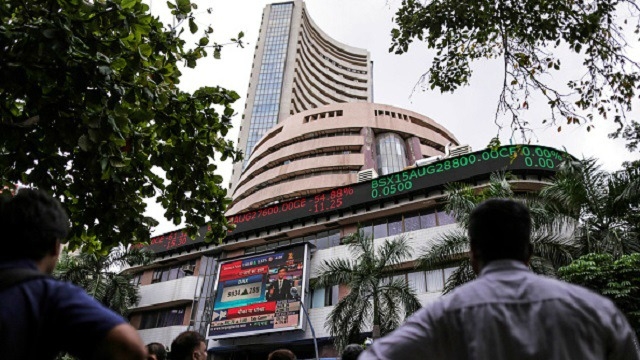 After gaining 737.41 points in the last six sessions, the BSE's Benchmark Sensex lost 80.09 points and traded at 28,812.88. NSE's Nifty too was down 10.25 points and came to 8,929.25, staying firm above the 8900-mark. Indian Rupee, on the other hand, was the bearer of good news as it gained 17 paise against the US Dollar due to increased selling by exporters and banks. The green currency was valued at Rs 66.65 during the early trade on Monday.
Follow us on Facebook, Twitter and Instagram for more updates. Don't forget to like and share. Do tell us your views in the comment box below.