1. UP Polls: BJP Has The Most Number Of Candidates With Criminal Background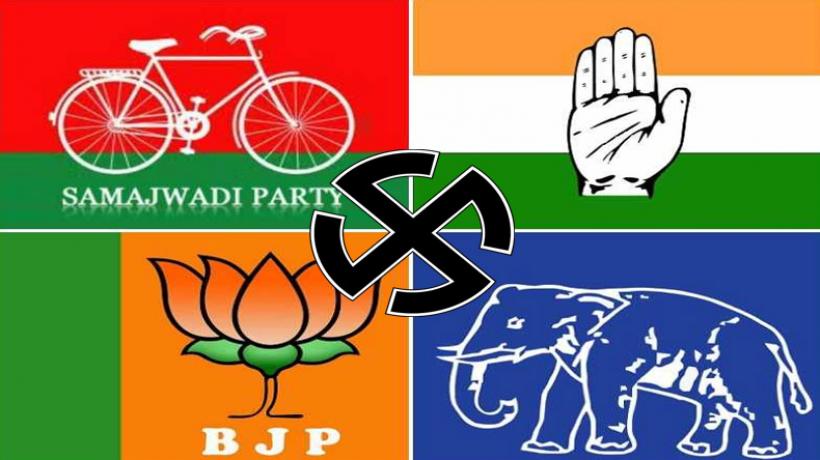 After the closing of Punjab and Goa Polls, the spotlight has been shifted to Uttar Pradesh and the recent study by Association for Democratic Reforms and UP Elections Watch (UPEW) has concluded that nearly 40% of the BJP candidates in UP have a criminal background which is the most among all political parties. The ruling Samajwadi Party has 25% contestants with criminal backgrounds while BSP has 33%. A total of 168 contestants have criminal cases against them out of which 143 have serious charges.
2. Sasikala To Take Over As Chief Minister Of Tamil Nadu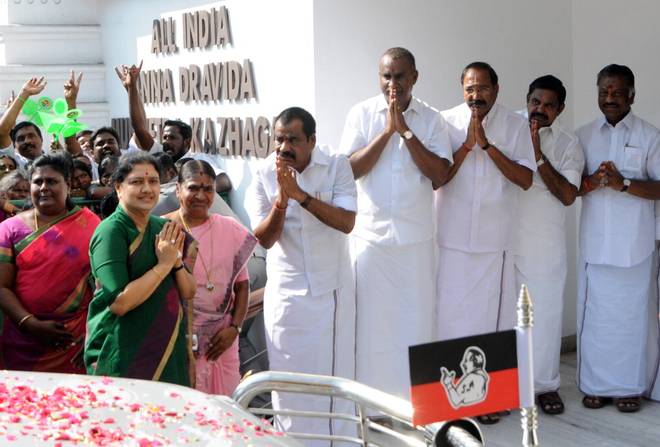 Two months after J. Jayalalithaa death, her her long-time friend and AIADMK general secretary, V.K. Sasikala was 'unanimously' elected as leader of the Legislature Party during a meeting at the party headquarters, on Sunday. The current Tamil Nadu Chief Minister, O. Panneerselvam proposed Sasikala's name at a meeting, paving the way for the third woman Chief Minister of the state. O. Panneerselvam, on the other hand, announced that he would send his resignation to Governor Ch Vidyasagar Rao which was also 'unanimously' accepted at the party meeting.
3. Donald Trump Evaluating Iran Nuclear Deal
Speaking to ABC News on Monday, US Vice President, Mike Pence said that the White House is evaluating the Iran Nuclear deal and the administration has not yet taken a decision to whether or not honour the 2015 agreement. During his election campaign, Trump had clearly said that he'd shred the deal if elected. Pence added "The Iranians got a deal from the international community which the president and I and our administration think was a terrible deal. The agreement essentially allows Iran to develop a nuclear weapon and they further received hundreds of millions of dollars in cash".
4. 2 Policemen Injured In Delhi Shootout
Two Delhi Police Personnel were reported injured after a shootout with a gang of criminals near Eros Hotel in South Delhi, on Monday. The encounter led to the arrest of a gangster, identified as Akbar, who carried a reward of Rs 25,000 on his name, while other members of the gang fled the scene. Police spokesperson said that the criminals opened fire when they tried to stop them from fleeing.
5. Over 400 Suspected ISIS Members Detained in Turkey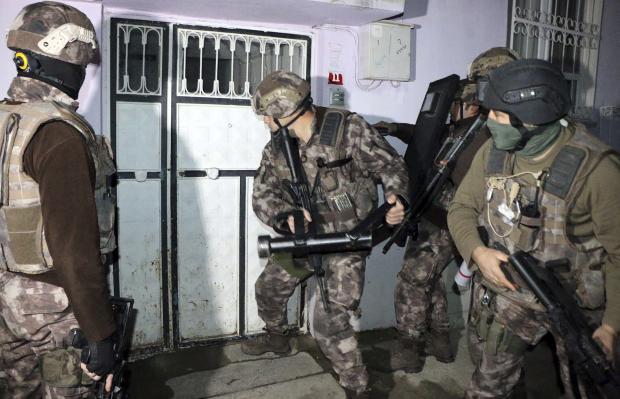 Turkish police detained hundreds of suspected Islamic State extremist group members in nationwide raids, just a month after the Istanbul nightclub attack claimed by the extremists. Detainees include foreigners, suspected of planning attacks in Turkey. A total of 423 suspects were detained and the operation around the country saw 150 suspects being arrested in Sanliurfa, 47 in the nearby city of Gaziantep, Sixty from four districts in the capital Ankara, nine from the Aegean city of Izmir and dozens others from areas ranging from Bursa to Bingol, along the Syrian border.
6. 18 Dead as Fire Engulfs a Massage Parlour In China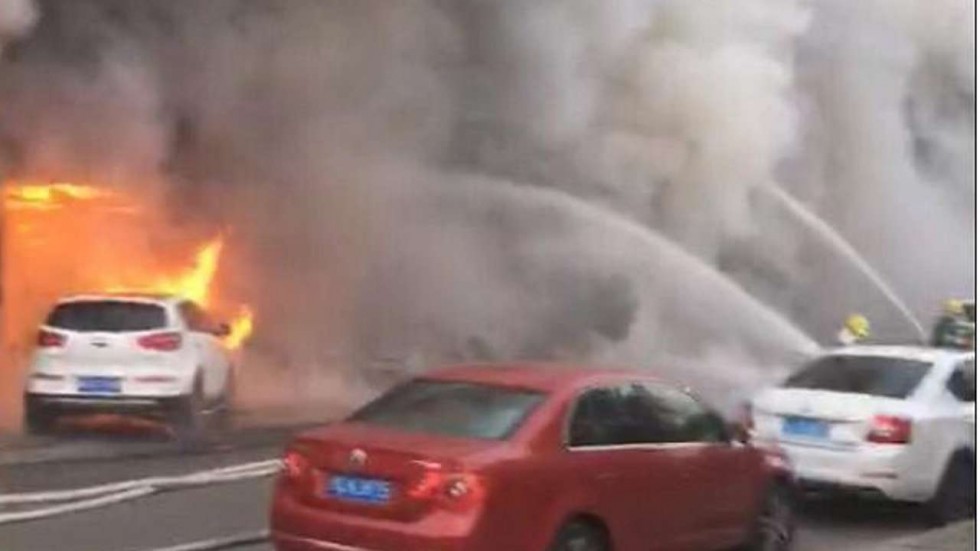 18 were reported dead and another two were injured after a fire broke out at the  second floor of a building in Tiantai county in Zhejiang province on Sunday evening and the authorities have detained those in charge of the parlour. The cause of fire is yet to be discovered and rescue operations are still underway.
7. Market Opens on a Positive Note While Rupee Continued to Rally.
BSE's Benchmark Sensex rose to 28,401.47 after gaining 160.95 points as investors widened their bets due to hopes of a rate cut by the RBI amid a firming trend in global markets and positive global cues. NSE's Nifty too gained 45.60 points during the early trade on Monday and traded at 8,786.55 points. Indian Rupee further made the market happier by continuing its dream run as it gained 10 paise against the US Dollar and the green currency was valued at Rs 67.21, early on Monday.
Follow us on Facebook, Twitter and Instagram for more updates. Don't forget to like and share. Do tell us your views in the comment box below.