Two more Indian High Commission Staffers left Pakistan on Thursday after they were declared 'persona non grata' for spying on Pakistan.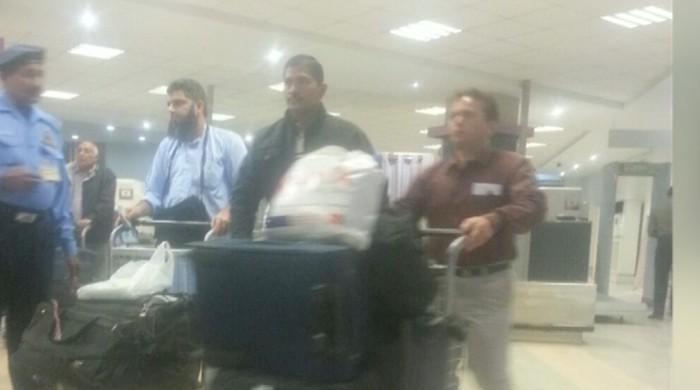 The two staffers, who are on their way to India through a foreign airline, are the officials of Indian Intelligence Bureau (IB) and have been identified as First Secretary Press Balbir Singh and Jiabalan Sainthal.
Balbir Singh was reportedly the Chief of Intelligence Bureau and Jiabalan Sainthal too was a member of the same agency and both were working under disguise of High Commision Staffers.
First Secretary Commercial Anurag Singh, Mandhawan Nanda Kumar and Vijay Kumar Varma left for India on 8th November after Pakistani Agencies declared Eight Indian High Commission Staffers as 'persona non grata' on the charges of Spying.
Now only three other High Commission Staffers are still in Islamabad and they too are expected to reach India on Thursday through Wagah border crossing.
Also Read: Indian Government Withdrawing 8 Diplomats from Pakistan
This all started on 2nd November when Pakistani agencies revealed the identity of eight diplomats and marked them as Indian spies. The act was considered as an answer to the detention of Mehmood Akhtar after he was caught by Delhi Police officials with Indian Defence related documents.
Also Read: Narendra Modi Led Central Government Scraps 500 and 1000 Rupees Notes.
On the other hand, Indian Government is taking strict measures to tackle terrorism and the P.M Modi led Indian Government recently banned the Rs500 and Rs1000 notes as terrorists were manufacturing fake Indian currency notes to finance their resources.
Follow us on Facebook, Twitter and Instagram for more updates. Don't forget to like and share. Do tell us your views in the comment box below.
10 November 2016
Rohan Jaitly