They say, dream big. To elaborate, "Have big dreams and work your best way out to realize those dreams." Chances are, that most of us have at, at least some point in our lives, heard of this one.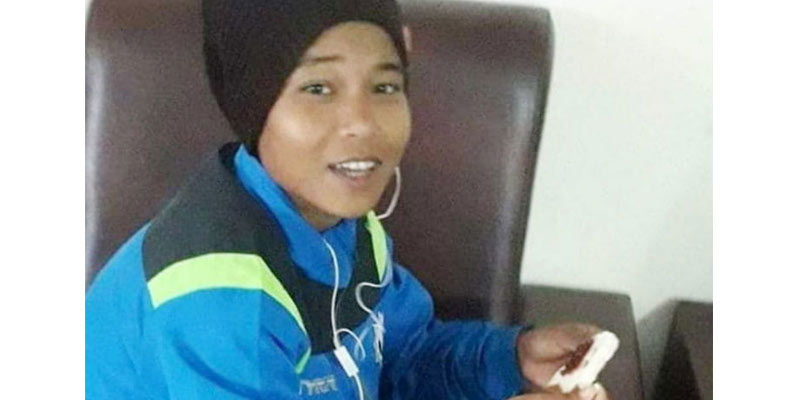 Whether someone posts this to merely encourage you or to give 'life-altering' advice, such a positive text can also make its way into your phone via a well-meaning WhatsApp convo.
Isn't it true? But what is one to do when a dream is cut short? Take the case of the recently deceased Tripura Under-19 Cricketer by the name of Ayanti Reang.
One wonders what kind of an explicable shock might that have given the family and friends of a talent that was so young and maybe destined to go such a long way. And having said that, it makes for an utterly painful piece of news to know that Tripura's Ayanti Reang was only 16 years of age.
Having said that, this is a big no colossal loss of sorts. After all, this was a simple hardworking cricketer who with years of effort had found a place of some recognition. And now, it's like there's no more ink that's ever going to paint a success story on a piece of paper that had longed a huge essay to be written on it.
But while nothing that anyone can do now can lessen the pain and dismay, a question still arises: what happened to Ayanti Reang?
In what can only cause more grief to know the mannerism of her passing, it's believed that Ayanti Reang was found hanging from the ceiling fan of her room back at her Tripura home.
So far, there has been no official word on the demise of the young cricketer. But the authorities and investigating bodies are doing their job and there's hope we might know the real cause sooner than later.
But all of that said, it wasn't that Ayanti's career was going nowhere or that's the impression you get when you realize that the 16-year-old had already become a part of the Under-19 team of Tripura. And that's not all, she was a part of the team for one whole year and was building further to make a strong career.
Moreover, in the recent past, Ayanti Reang had also participated in an Under-23 T20 tournament.
An individual with roots in the tribal culture, it's been told that Ayanti belonged to the Reang tribe from the Tainani Village under the Udaipur sub-division.
So all of this tells that she wasn't going anywhere off the track from forging a strong career with baby steps of assurance that may have led to something more concrete and substantial in the coming times.
Yet, the way this young life has been cut short, without there being no apparent reason, one just doesn't fathom much out of this terrible incident accept saying, one wishes that this may never have happened in the first place.
Suggested Read: Changes To The Ban Against Use Of Saliva In Cricket? What's The Latest?
But moving on, on the matter of her passing, the Tripura Cricket Association Secretary Timir Chanda has shared some thoughts, adding, "She was a promising talent," and when asked whether there were some mental health issues, added, "She was doing perfectly fine until the last season and then came the lockdown!"
Therefore, the question still remains: what might have led to this strong and saddening action?