An earthquake measuring around 5.8 on the Richter scale was also felt in the NCT along with the states of Punjab, Haryana, Uttar Pradesh, Uttarakhand and Himachal Pradesh. The epicenter of this quake has been ascertained to be near Pipalkoti in Uttarakhand at a depth of 21 kilometers.
The Disaster Mitigation Management Centre at Dehradun made a revelation on January 21st during a day-long workshop warning the people of Uttarakhand to be ready to face a high magnitude earthquake as most parts of the hilly state lie on the zone five seismic map of India.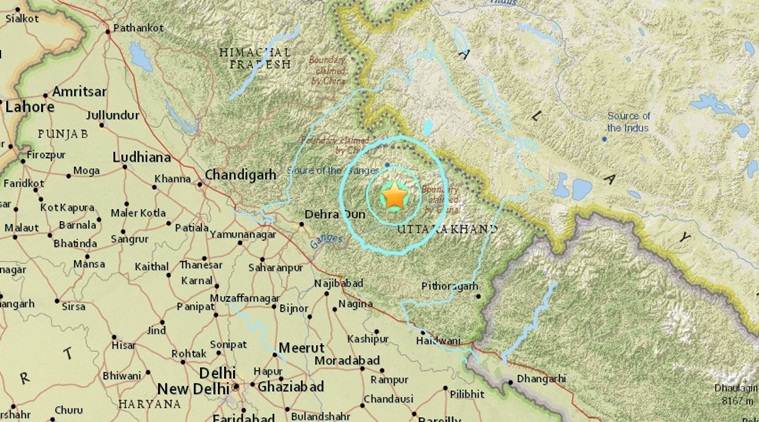 This warning became a prophecy with the recent quake on Monday night. It is next to a miracle that no mishaps were reported as a direct effect of the quake. There is reason enough for Uttarakhand to worry about its unplanned expansion where buildings have been hurriedly stretched without paying any attention to architectural procedures for them to adhere to standard building norms to make them earthquake resilient. One can only imagine the plight of people in the hill stars if there is to be an earthquake higher in magnitude at this time of the year or any other time too.
Earth scientists can predict the seismic vulnerability of an area but may never actually predict an earthquake. It will only be wise for residents of seismically vulnerable regions to adopt a lifestyle which would make it easier for them to survive a natural disaster.
Meanwhile, everyone who did experience the Monday night quake has reason enough keep an escape bag ready, you know, just in case!
Follow us on Facebook, Twitter and Instagram for more updates. Don't forget to like and share. Do tell us your views in the comment box below.