Here is a statement of fact. Something that nothing can change. In India, train delays are a common phenomenon. In fact, common akin to the chance of rainfall on a peak monsoon day or the possibility of waking up late on a lazy Sunday morning.
So common is the plight surrounding train delays in India that the situation has famously become part of popular folklore, represented widely in works of fiction and pieces of cinema.
Nothing can be done about it, most feel. Nothing ever changes- is everyone's complaint. But now, it appears that the noose around train delays is likely to change and for good measure.
So what exactly is supposed to happen? It appears that the passengers- often at the receiving end of train delays- are likely to benefit in the event of a similar outcome. So what does that eventually boil down to?
According to a new rule that's already been made a public headline (of sorts), in the event of a train delay, those traveling by 'private trains' may be eligible for compensation if the train is delayed by an hour.
While in the developed western world, where Time is actually compared to money, even a minute's delay is considered part of shoddy administration. We've seen hundreds of examples all the time where one compliments the fantastic timing of the Swiss trains, that have perhaps set a global example of what it means to be 'following' and 'adhering' (strictly) to timelines.
It appears, that at least somewhere India seems willing to follow suit. And in a bid to learn more from that, the passengers now stand a good chance to receive compensation if a private train is delayed by over an hour.
In a recent development, the state-run IRCTC has bagged the rights to run two Tejas trains. And the IRCTC is currently finalizing plans to begin services from the capital city of Uttar Pradesh Lucknow to the Indian capital of New Delhi.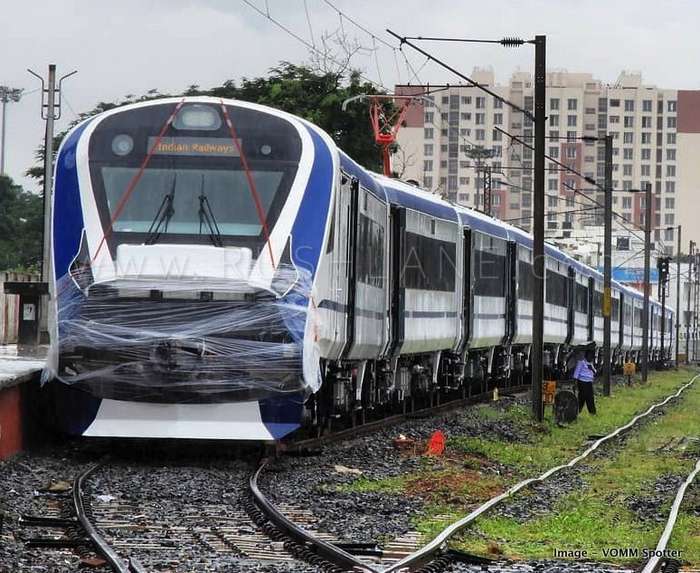 The same could begin in the month of October.
But the famed Shatabdi also happens to run on the same route where the Tejas trains would operate in the coming days. What's also important here is to understand the measures that IRCTC is willing to undertake in a bid to appease rail passengers, evidently prompting them to opt for rail travel from air travel.
So how does this work?
It's believed that not only a second meal is going to be put on offer for those commuting using the private trains but the administration is also dedicating itself to put up vending machines to serve free tea and coffee in a bid to encourage more individuals to travel via private trains (over airways).
While railways serves breakfast, people are hungry by the time they reach Lucknow during lunch time. So, we want to offer some snacks, which can sustain them till the time they finish their meeting and go for lunch," shared an IRCTC executive.
But if you thought that the active measures to promote rail travel ended with this, then think again. IRCTC is also keen to charm its way into the hearts of the senior citizens, whom it is promising a 40 percent discount on their rail fare. The said model is also being planned to be replicated on the Mumbai-Ahmedabad route.