On Monday, the Special Investigation Team arrested former Bihar Board chairman Lalkeshwar Prasad Singh and his wife Usha Singh from Varanasi, the alleged mastermind of the toppers scam.
Manu Maharaj, Patna's senior superintendent confirmed the arrest of these two and said that they will be brought to Patna for questioning.
The SIT chief claimed that Usha Singh was also involved in this Racket and that is why a manhunt was launched to catch her. Usha is a former JD-U legislator and after police acquired an arrest warrant from Patna she had gone underground. The SIT got a piece of information that  and Usha Singh were in the temple city of Uttar Pradesh and nabbed them.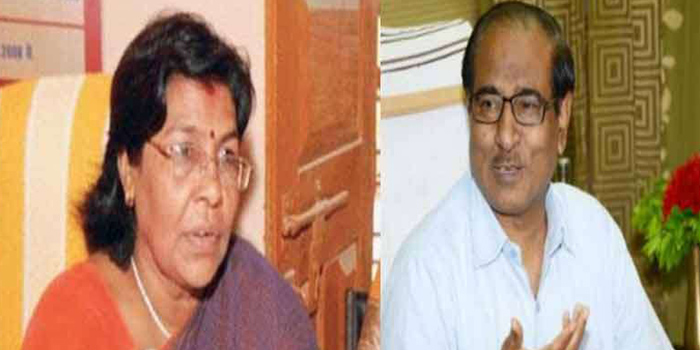 An Official said that further details will be provided later on. Both of them are non-FIR accused in the toppers' scam.
A Patna court issued warrants of arrest against them on 15th June and since then Lalkeshwar had been evading arrest.
He resigned from his post on 8th June after the scam broke out.
A video of a topper Ruby Roy went viral in which she was pronouncing political science as 'prodigal science' and referring the subject is related to cookery. Saurabh Shreshtha, another topper was not able to answer basic questions related to his subject. Both of them were students of  Vishun Roy College in Vaishali.
Follow us on Facebook, Twitter and Instagram for more updates. Don't forget to like and share. Do tell us your views in the comment box below.
20 June 2016
Avni S. Singh