It is said that no one in this world can love you like your mother.  We Indians consider our mother as an incarnation of God but no God would do such a terrible thing to his/her own child, which this Bengaluru woman has done.
As soon as I read the news, it shattered my soul and I was left thinking, "Are we heading towards the oblivion or purposely draining the faith in humanity?"
On Sunday, a resident of Jaraganahalli in JP Nagar, South Bangalore, Swati Sarkar threw her 7-year-old girl from the terrace of their four-storey building and that too twice.
Now when you hear about such incident, the first thing comes into your mind is "Why would any mother on this earth, do such horrifying thing to her child?"  
But it did happen. According to a report published in thenewsminute.com, Swati Sarkar who is originally from Bengal and is a former school teacher lifted her daughter Ashika Sarkar and threw her to the ground from terrace. She then, ran down and picked her bleeding daughter and rushed back to the terrace and threw her again.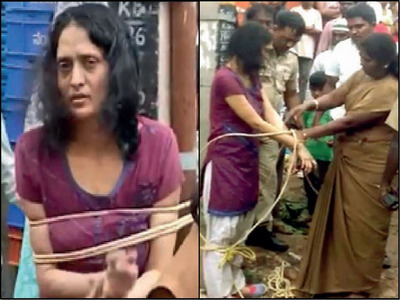 The poor kid died soon afterward but such devilish incidents make an enough loud howl which can be heard by others. Some of her neighbors saw this insane incident and asked her about the bleeding body. Swati furiously told them to stay away from her life and mind their own business. The neighbors suspected that she might flee the scene so they caught her, tied her around an electric pole and called the police.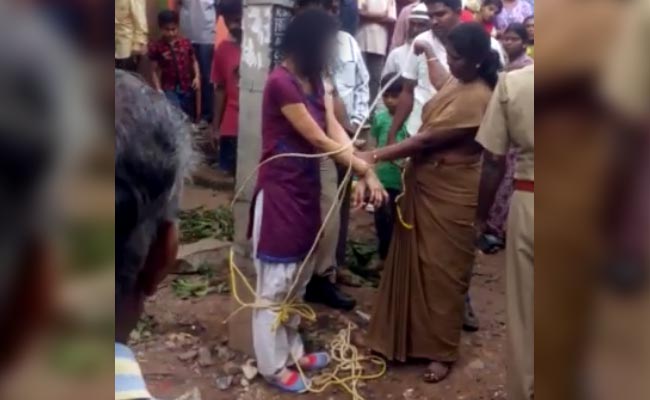 According to the police reports, it is stated that Swati is mentally unstable. The police also learned that the murdered child suffered from a speech development issue and she was recently getting a grasp on speaking.
On the other hand, Swati's husband Kanchan Sarkar stated that Swati has anger issues and when she gets angry when loses all of her controls. She has already assaulted the child many times before in her rage. Kanchan and Swati tied a knot against their parents because they were in love but about a few months ago Kanchan started to live alone and use to visit his wife once a month to provide her the money for maintenance.
Can you believe it? A mother killed her child in anger because that child was struggling to speak? Every day when I come across reading such incident, my soul cries for the help of humanity.
29 August 2017
Avni S. Singh