Happy International Women's Day! I bet all you ladies have read this at least a 100th time today. I, myself have been tagged on numerous photographs on different social media platforms, wished and messaged by every single contact I have in my phone and received at least 20 calls from people who just wanted to wish me "Happy International Women's Day" and from the core of my heart I just  want to say that I hate it.
Yes! I do. Why?
Because instead of making me feel special, everyone around the world is making me feel that my gender is an ignored one in our society. I don't need that, I just want to feel equal as an individual and by telling me that today is all about me, the whole world is trying to convey that other days of the year are not. And I refuse to believe that.
Yes, today is all about me but so are all the other days, if my people or this world wants me to have my rights they need to have that thought constantly in their minds irrespective of one day that is labeled as International women's day.
If the world wants to support gender equality, it should come out and support it every second that passes by so that women can have their freedom. Every single person who thinks that the society should be safer for women, it shouldn't be about today only, they should contribute whenever they have a chance to make it safer.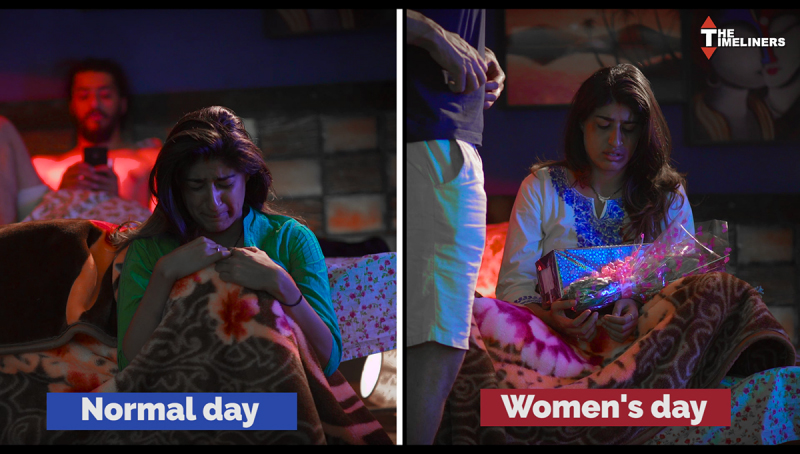 If the world thinks that there is a need to empower the women, then it shouldn't be only spoken and written all over the social media, it should be practiced every moment so that one day we get a world so safe, protected, unbiased, non-judgmental and equal, that there will be no need of empowerment.
So no, I don't want everyone to tell me that I am special, beautiful, strong or better than the others, nor do I want a special day dedicated to my gender. I just want to be treated as an equal individual and I want everyday to be my special day.
Follow us on Facebook, Twitter and Instagram for more updates. Don't forget to like and share. Do tell us your views in the comment box below.