Do you remember what were you doing when you were 14-years-old? No, well neither do I. All I can say that I was busy in sorting the yearly syllabus of my class and playing a hell lot of outdoor and indoor games but there are few kids who just don't fall in the normal category. They are born to create history and are extraordinary. Such kids make me feel that I am way behind from being smart but I always appreciate such ignited minds and talent.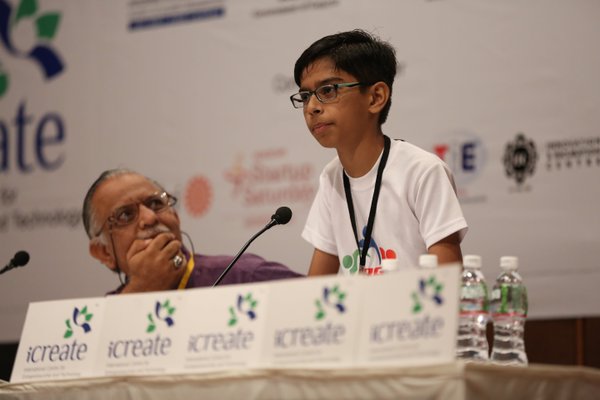 One such extraordinary kid is a 14-year-old student from Bapunagar, Ahmedabad, Harshwardhan Zala. This kid has signed a ₹5 Crore Memorandum of Understanding for the production of a drone with the Government of Gujrat and these drones are designed by him. Yes! As astonishing as it sounds, it is actually true. Harshwardhan has signed this deal with the Department of Science and Technology of the state government at the 'Vibrant Gujarat' summit.
These drones have the profound ability to detect as well as defuse land mines on the battleground. The drone would carry a 50gm bomb to explode the landmine. These drones will be equipped with infrared, thermal-meter and RGB sensor along with a 21-megapixel camera with a mechanical shutter which will be able to take high-resolution pictures too.
Harshwardhan, who is a student of 10th grade has designed three prototypes of the drone and also patented them. He has set up a company under the name of 'Aerobotics'. Harshwardhan states that he saw soldiers getting injured while defusing landmines during a visit to the Google headquarters in the USA and that is what inspired him to create and produce his device. He has also said that his parents have been extremely supportive and even spent ₹2 lakhs for him to create his first two prototypes.
I may feel jealous of this kid but watching a teenage kid this enthusiast about making this world better is a rare thing. We as a nation should be proud of him and appreciate his impeccable talents. I wish this kid becomes a huge inspiration who really want to pursue their heart.
All The Best Harshwardhan Zala!
Follow us on Facebook, Twitter and Instagram for more updates. Don't forget to like and share. Do tell us your views in the comment box below.
13 Jan 2017
Avni S. Singh