Buying one's own house is a dream that requires a lot of planning and resources to fulfill. Whether it is an under-construction house or a resale property, there are a lot of aspects to consider before making a choice. The legal procedures and paperwork today have made buying resale properties much more transparent and safe. Also, home loans are not too hard to get at banks. Here are a few pointers on the things to do and take note of when looking to buy a resale property.
Hire an agent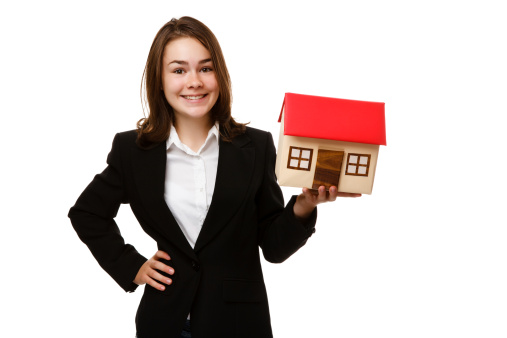 Buying a house, whether under-construction or on resale, requires a thorough understanding of a lot of aspects. Along with a lot of paper work and legal formalities come checks and audits about the locality, neighborhood, and such other criteria. Especially if it is the first ever house that you are looking to buy, it can get overwhelming. It is, therefore, ideal to take the help of a real-estate agent. He can guide you on not just budget-friendly properties, but also on the trends in various areas of the city and outside; benefits of locations; and information on investment plots in cities like Hyderabad, Bangalore, Mumbai, etc. Additionally, he can handle the necessary paper work and communicate with the owners on your behalf.
Basic Checks
Resale properties are always priced higher than under-construction houses. This is why it is more important to ensure that the locality where you are looking to invest in a resale house is favorable in every way. While your hired agent will advise you on various localities, you too could do your own checks. Find out whether or not basic facilities like schools, hospitals, grocery shops, etc. are located close by. Secondly, be sure that the neighborhood of the new house is pleasant. These are aspects that you should never compromise on when planning to move into a new house. Furthermore, such properties will have a much higher resale value in the future.
Condition of the property
While resale properties are really not 'old' properties, it is advisable to go for not-so-old houses. The ideal upper limit for the age of a resale property is 15 years. Older houses require more maintenance and repair expenses. Moreover, it can get tougher to get loans sanctioned for old homes.
Know your seller
Always make a background check on the current owner of the property, the past owners (if any), and that of the property itself. So also, you should know why an owner is looking to sell his house. This could tell you a lot about what you are looking to investing into. Buying a house is a huge decision and requires a lot of mental clarity. Getting adequate information about the new house and its owners can prevent you from making hasty decisions. In fact, your agent can be of help in this aspect, as he is already in the market and updated about the properties on sale and their respective owners.
Know all the expenses
The fixed expenses that come along with buying a resale property include registration fees, stamp duty, and transfer fees. Taken collectively, the total cost that you end up incurring might surpass the actual market value of the property. Moreover, the home loan that you might wish to take for purchasing a house depends largely on the price of the property itself, which in turn determines the margin money that you would need to shell out at the time of signing up for the loan. It is, therefore, advisable that you make a thorough check of the costs that would need to be incurred, before deciding on a particular house.