Nida Fazli, the name of this exceptional poet does not need an introduction. His writings can be heard and re-lived in the voice of Jagjit Singh as they both created some sensational songs together such as 'Hosh Walo Ko Khabar Kya. Fazli was born as Muqtida Hasan Nida Fazli in Delhi on 12 October 1938 to a Kashmiri family. During the time of partition, his parents migrated to Pakistan but Fazli decided to stay in India. He grew up in Gwalior and fascinated by the lyrical mood of Meera and Kabir. The Dohas and Pads inspired the inner writer in him and he became a prominent Indian Hindi and Urdu poet, lyricist and dialogue writer.
In Fazli's writings are of various moods but in each and everyone of them, you will find solace. The essence of human bondings and feelings is perfectly bound in his writings and that brings immense peace to one's soul. His creative sentiment and inner urge always made him write tangled emotion which he thought were overlooked by humanity. The Padma Shri award winner enthralled us with his words till we lost him last year on 8 February 2016.
He was one of the most recognized poets of his time and on his first death anniversary, we have gathered some of his best writings that will make you fall in love with the soon to be lost genre called – Shayari.
Here Are Nida Fazli's 10 Writings That Are Pure Gold!
#1
#2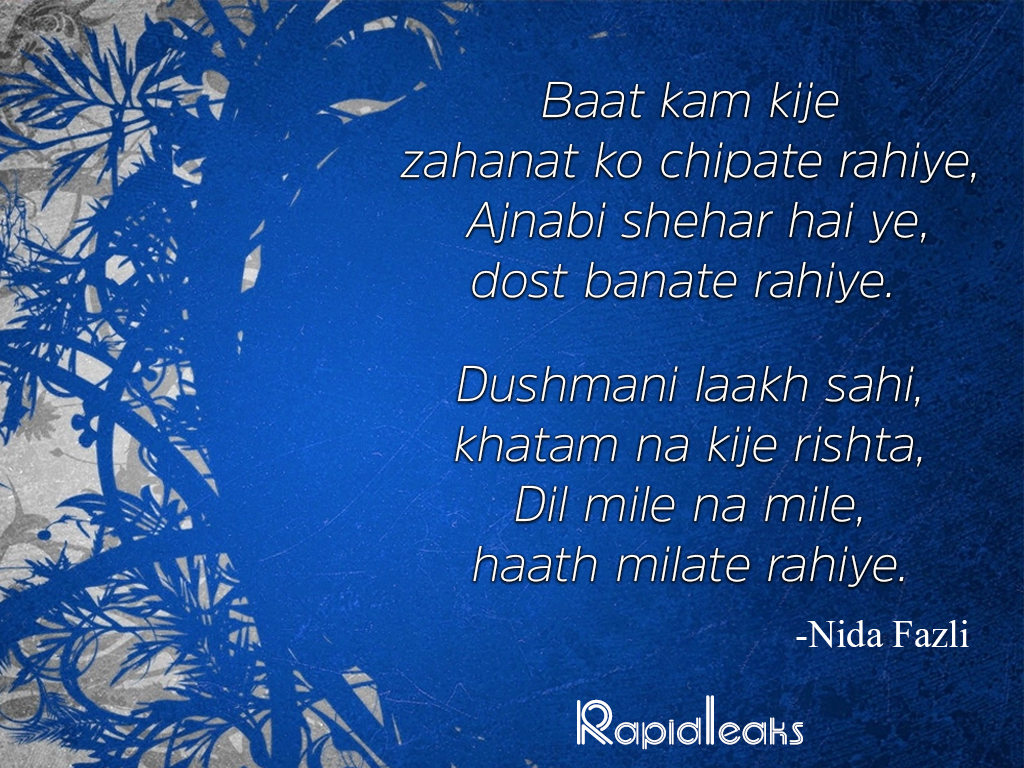 #3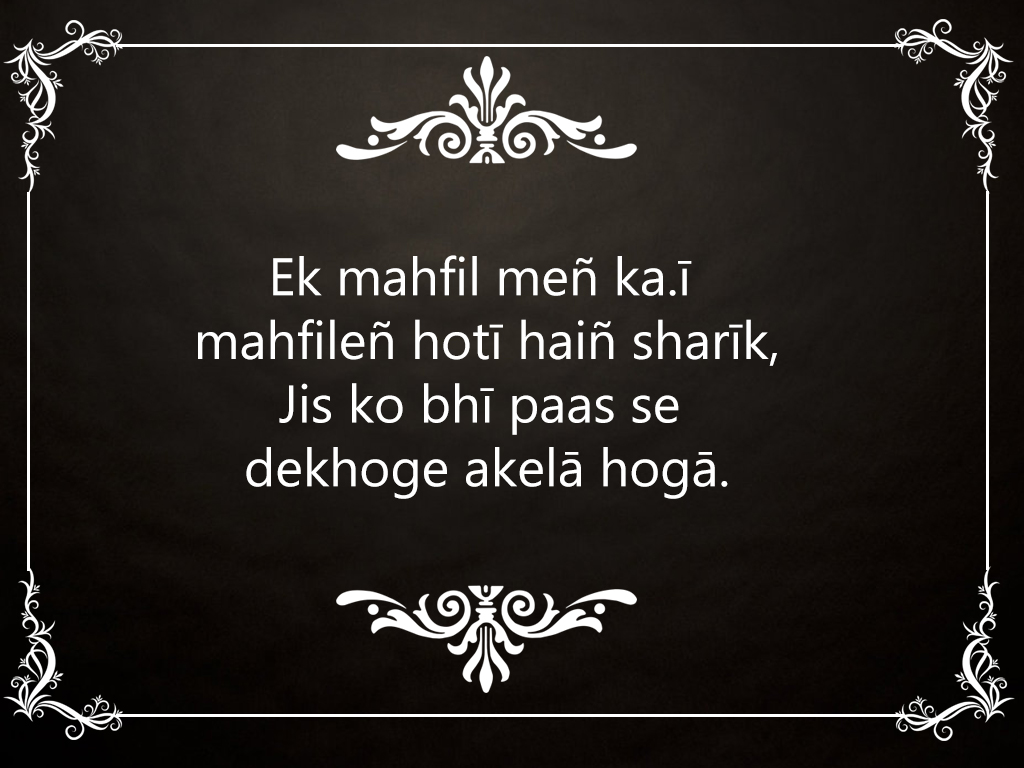 #4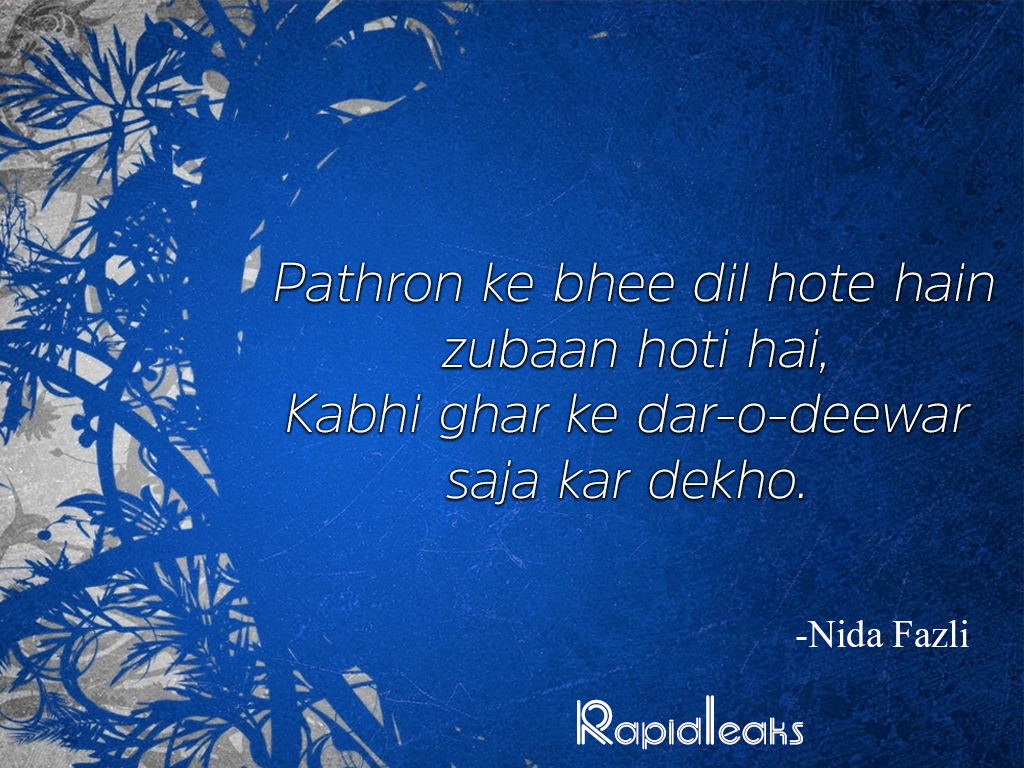 #5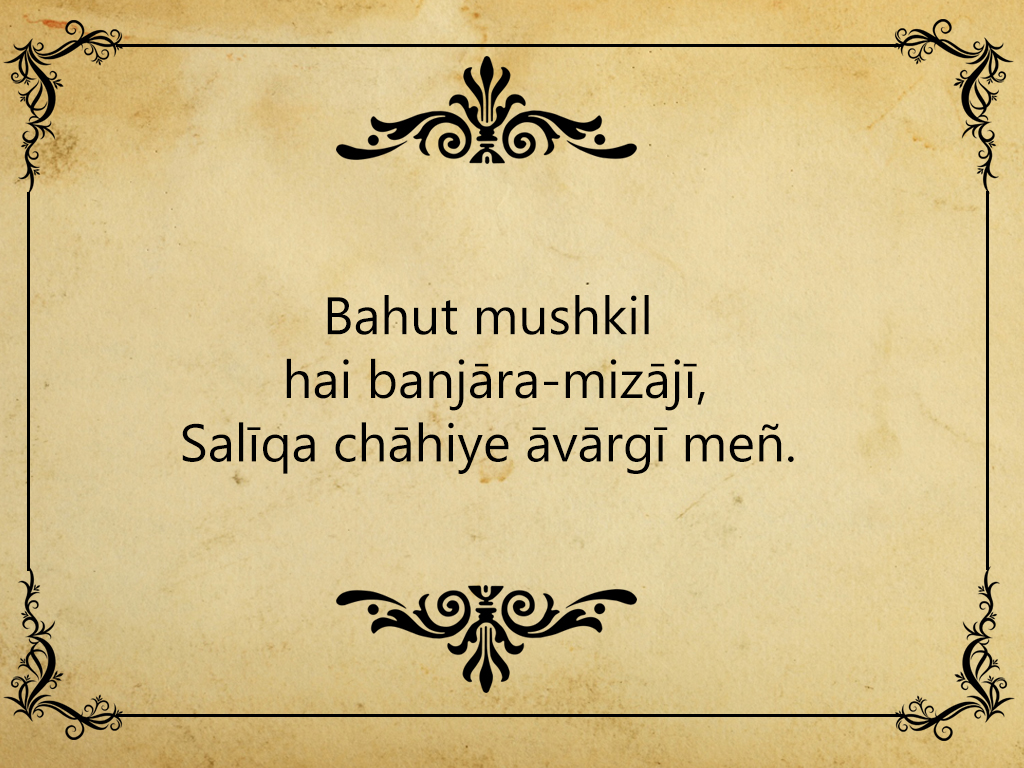 #6
#7
#8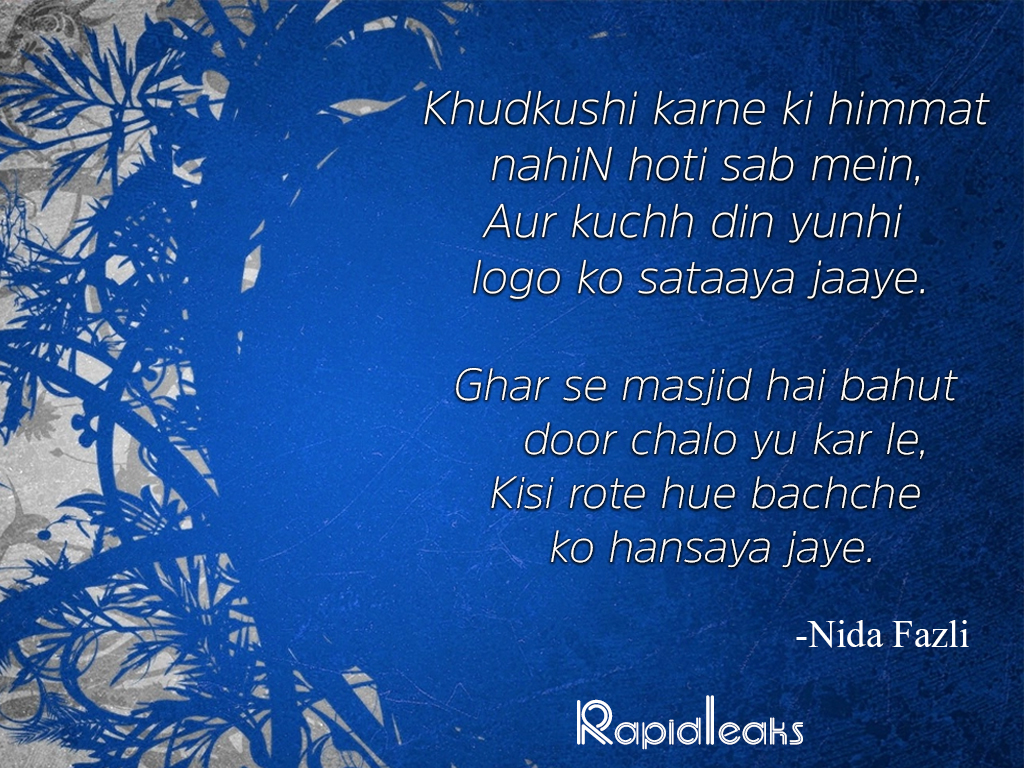 #9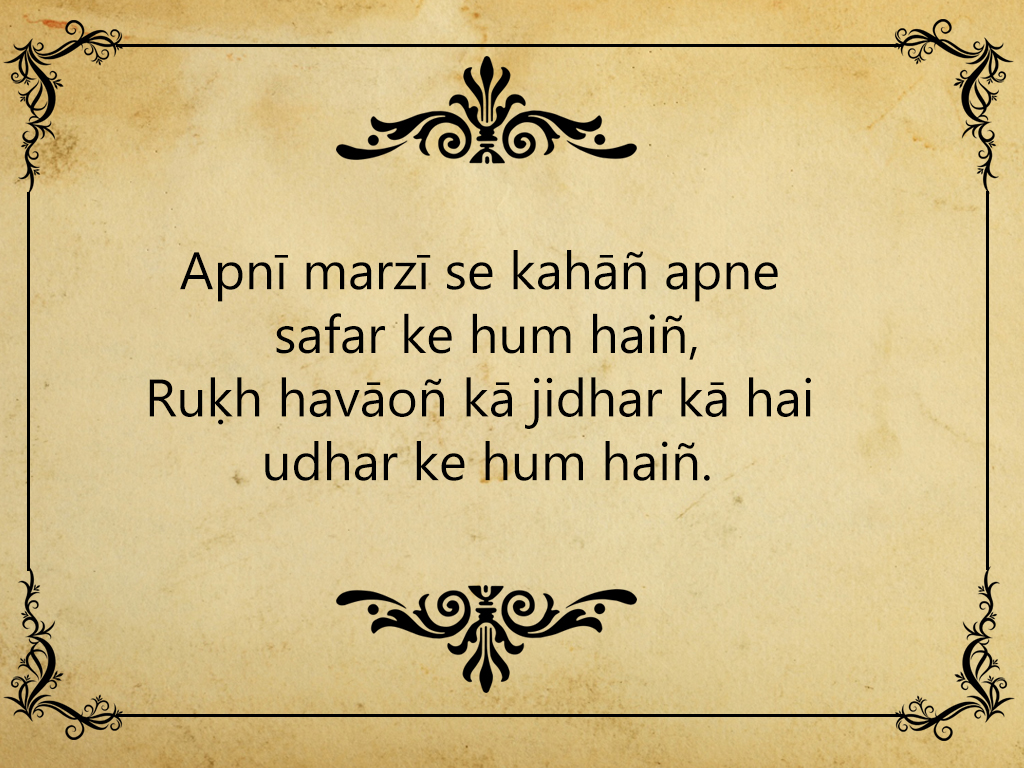 #10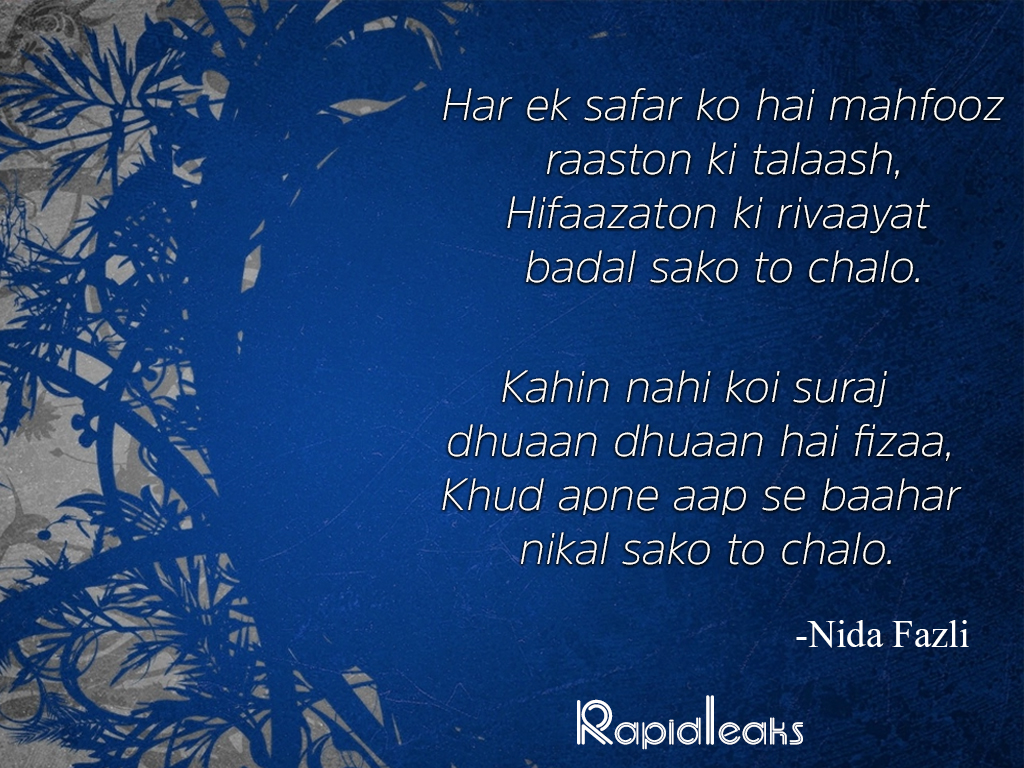 Fazli had engraved his name in the heart of writing world for forever and his impeccable writings will keep him alive for forever!
Follow us on Facebook, Twitter and Instagram for more updates. Don't forget to like and share. Do tell us your views in the comment box below.