These indeed are times of climate change. If someone needed an example, what could exhibit a more potent proof of it other than having dust storms in the month of May? Wasn't the month about grimly bad heat and beginning of savage sweat? If not for anything, the fifth month of the country can be described as one that is equivalent of molten lava.
But thus far, a week into May, there are possibilities of further toppling of the usual one expects from the hot summer month. Nothing would suffice the predicament further than the warning put forth by the meteorological department. Currently 13 states in India have been tipped for witnessing a bout of sandstorm.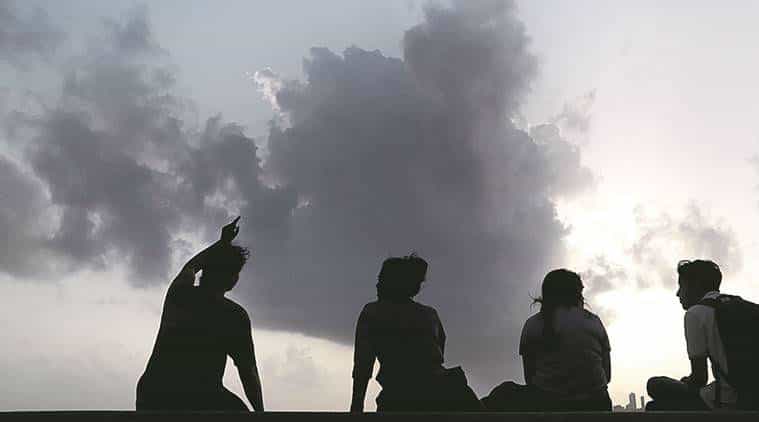 Call it sandstorm or dust-storm or what you may, the impact, thus far, has been damaging. Around 150 have died so far, with most casualties being reported from Rajasthan and Haryana. Moreover with dates- May 7 and 8 tipped for experiencing perhaps something bigger on the scale of unpredictability- it's not the most comfortable feeling.
The prediction of thunderstorms and rains and even lightening by the Met Department leaves the poor and underprivileged straddled with doubt. Needless to say, that those lives are the most vulnerable when confronted by nature's anonymous and unpredictable striking. In the state of Uttar Pradesh, alert has been directed for the cities and towns of Rampur, Moradabad, Ghaziabad, Meerut and other districts. According to current warnings, thunderstorms are also expected at destinations at Jammu and Kashmir, Uttarakhand and Punjab.
So far, the schools have also adhered to the warning issued by the Met department, lest it be forgotten that the situations could get tight. Being shut for next couple of days, schools in Delhi and Gurgaon are expected to be shut till May 8, 2018. If this isn't an indication of the weather being flaring and unpredictable then what will ever be? And the situation doesn't end here. Even in the states of Mizoram, Tripura, Nagaland, Meghalaya, Assam, Manipur- the scenes remain largely similar as other parts of the country- with possibility of heavy showers putting activities in different states on the back burner.
However, no word yet is out whether things will get better post May 8.